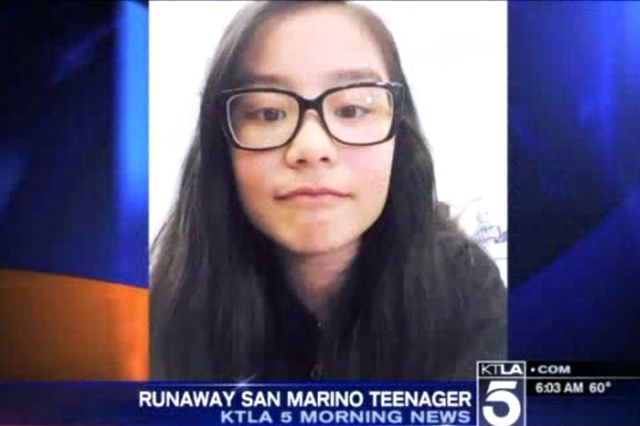 LOS ANGELES — A 16-year-old girl from a Los Angeles suburb who ran away over the weekend because she was overwhelmed with pressure when she went to take her college admission test has returned home, police said on Tuesday.
Mira Hu called her family from a Los Angeles library on Monday night and asked to be picked up, said police in nearby San Marino, where the girl lives with her family.
It appeared Hu was acting on her own volition and no one else was involved on Saturday when she ran away from a school where she had been dropped off to take her SAT test for college admission, San Marino police said in a statement.