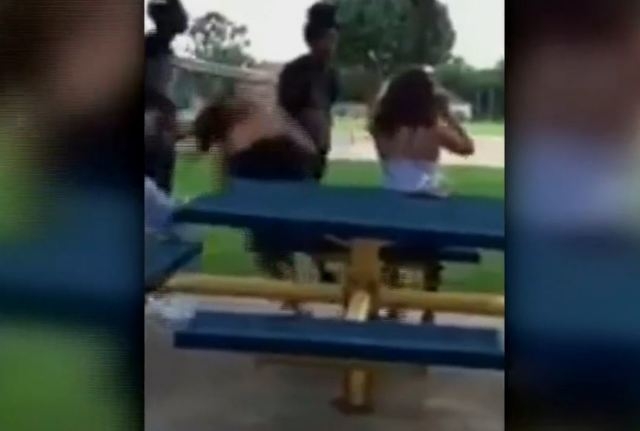 Dallas-area police said they arrested a teenager seen in a viral video attacking another girl holding a toddler.
The video, from June 19, shows the 13-year-old pulling another teen by the hair as she holds a toddler, WFAA reported. The girl continues to hit her over and over again while she lays on the ground at Herfurth Elementary school in Rowlett, Texas.
A warrant was issued for the arrest of the girl, not identified, seen in the video and she was arrested Sunday night.
WFAA reported the toddler appeared to be OK.
Contact Kristen DeSilva at 702-477-3895 or kdesilva@reviewjournal.com. Find her on Twitter: @kristendesilva