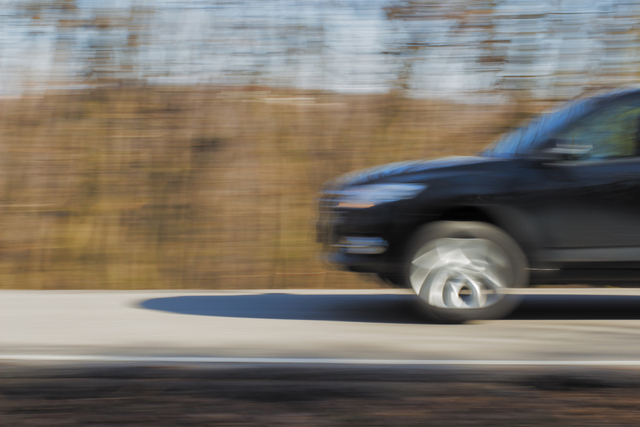 A New York man says he and two of his colleagues were kidnapped by an Uber driver in Washington, D.C., on Tuesday and taken on a high-speed chase to get away from a taxi enforcement officer.
Ryan Simonetti, CEO of New York-based Convene, told the Washington Post he and his colleagues got into an Uber car as the driver was handing documents to a D.C. taxi inspector.
When the inspector walked away with the documents, the driver started driving down the street, according to Simonetti, refusing to pull over when the inspector turned on his lights.
Simonetti said the driver said the inspector wasn't "a real cop" before telling the passengers, "I'm sorry, we're going to have to run this red light."
The Uber driver got on the I-395 freeway and went "well above the speed limit" for about 10 minutes, refusing to stop and face what he said would be a $2,000 fine.
"I physically tried to force his leg to hit the brake. I ripped off his pant leg," Simonetti said. "I said, 'Here's two options. You take this exit, or I'm going to knock the side of your head in. If we crash, we crash, but you're gonna kill us anyway.'"
The driver, followed by the taxi inspector, took the next exit and let his passengers out before going the wrong way up the exit ramp and fleeing again. The inspector remained with Simonetti to get a report.
"Was just kidnapped by an @uber driver in DC, held against my will, and involved in a high speed chase across state lines with police #Crazy," Simonetti tweeted.
An Uber representative said the driver had been deactivated pending an investigation.
Uber, which has expressed interest in coming to Las Vegas, has a screening process in place for new drivers. But a rash of incidents — including a driver being charged with battery for assaulting a passenger and another being sued after hitting a 6-year-old girl with his car — have forced the ride-sharing company to address what some have deemed serious safety concerns.
The company implemented a $1 "Safe Rides Fee" in April that it says pays for the "background check process, regular motor vehicle checks, driver safety education, development of safety features in the app and insurance."
Contact Stephanie Grimes at sgrimes@reviewjournal.com. Find her on Twitter: @stephgrimes