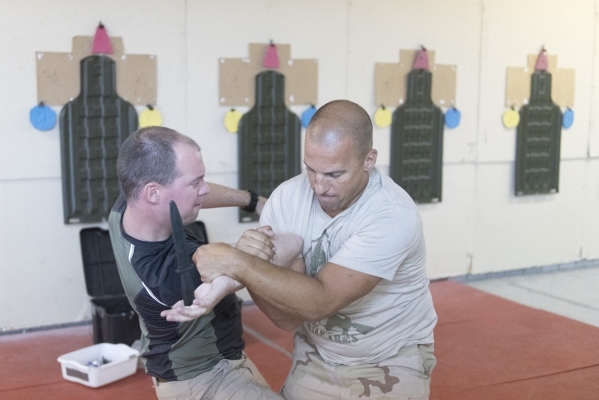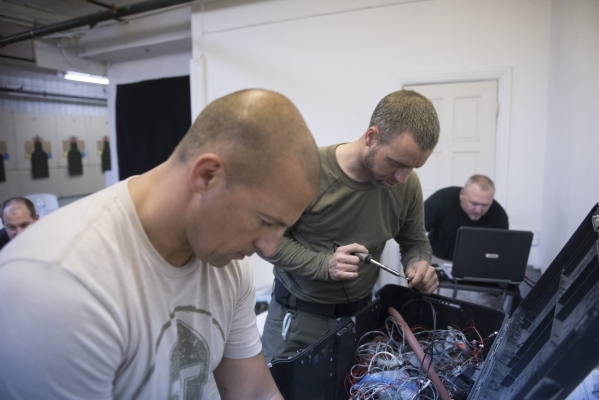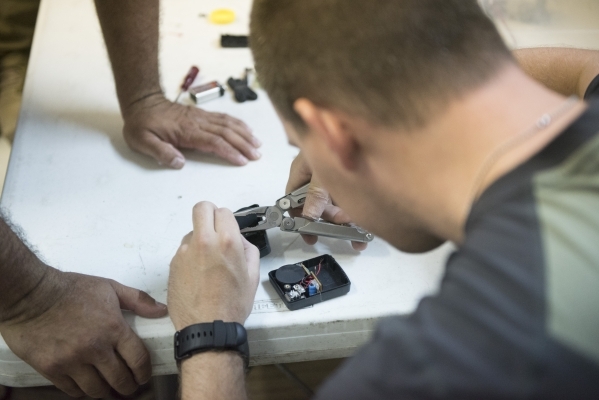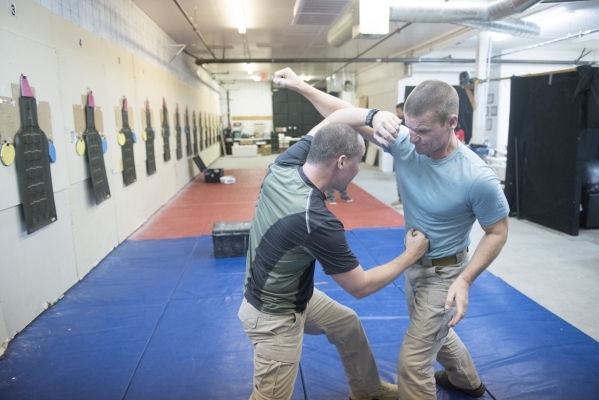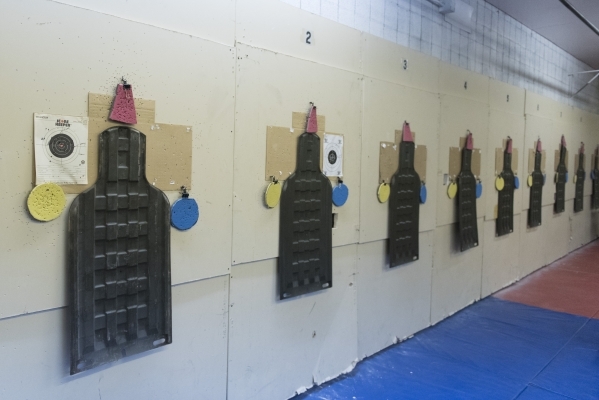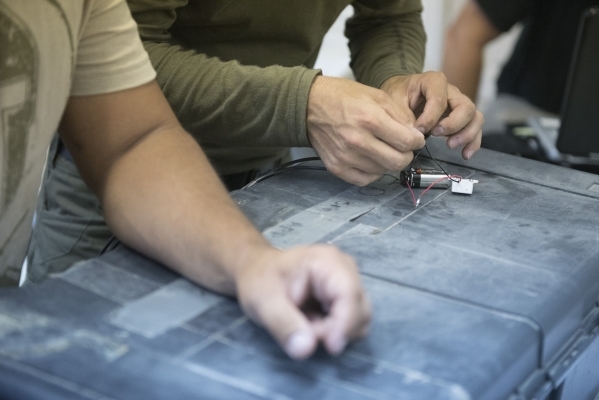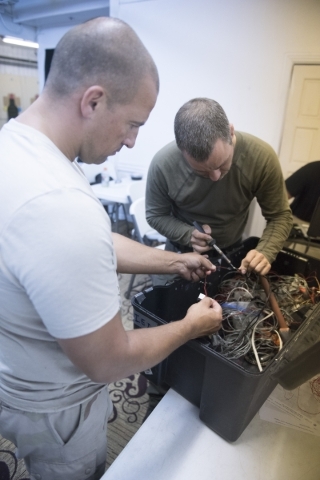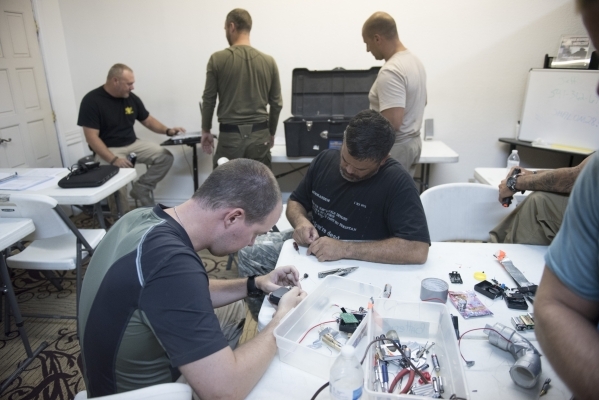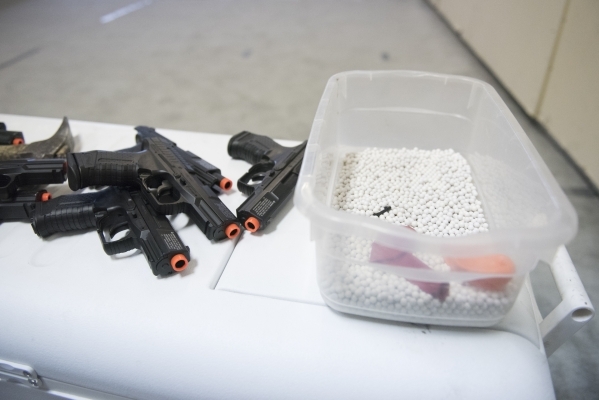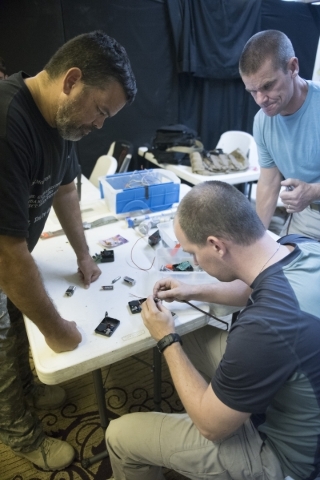 Ever watch an action movie and think, "I wish I could do that?" Perhaps it's seeing someone jump out of a moving car, escape a hostage situation or successfully complete a spy mission that gets your blood flowing.
Well, it may come as no surprise that in a city where the sky's the limit, Vegas Tactical Adventures has everyone's wildest dreams covered.
"For anyone who watches action movies or plays video games, this is the place where you come to become that action star," said company founder Doron Benbenisty. "Our goal is to enable tourists and residents to have the most unique experience of their lives."
Adventures are based on counterterrorism training, which is Benbenisty's specialty. His own extensive training began with service in the Israeli Defense Forces. He went on to enter the Israeli Special Forces and eventually became a counterterrorism instructor.
He also owns and operates CRI Counter Terrorism Training School, a vocational school that has trained thousands of men and women in military and government agencies worldwide.
"Participants walk away with a unique set of skills to take home," Benbenisty said. "Imagine being kidnapped and handcuffed. Here we can teach you how to drive a car with handcuffs or how to escape from inside a trunk."
Vegas Tactical Adventures offers 11 adventures to choose from, including the Femme Fatale Adventure, Secret Agent Adventure, SWAT Adventure and The Bodyguard Adventure.
Depending on what customized challenge is chosen, clients can learn how to disarm a weapon, jump from a moving vehicle, throw knives and everything in between.
"Real training like this can cost someone thousands of dollars. Here we teach them the same set of skills for a fraction of the price," Benbenisty said.
The business, which opened in 2012, does not have a large sign announcing the adventures that lie behind the mediocre-looking grey metal door; however, participants will know they are in the right spot once they are greeted by men dressed in military gear, ready for action.
Inside the 3,000-square-foot building, there are knife-throwing boards, weapons and scuba diving gear.
Much like Benbenisty, instructors are highly trained Special Forces operatives and intel agents who have also instructed and trained the world's elite, he said.
Those who are willing to spend a pretty penny for a top-notch adventure are encouraged to inquire about the high-end, two-day Las Vegas Spy Mission, which includes serious and real-life role playing. It costs $25,000 for up to four people.
According to the business' website, "If you have pretty much done it all in life, and think there is nothing left to get you excited, this will not disappoint you.
"It's almost like watching a shooting movie with you as the star," Benbenisty said. "Participants get to break into a hotel room, use a flash drive to hack into a computer, while escaping people who are trying to attack you."
The business also hosts special events, including corporate team-building activities and retreats, bachelor and bachelorette parties and other specialized adventures.
"This is the place where civilians can train while having fun," said Christine Benbenisty, Vegas Tactical Adventures co-founder and Doron's wife. "We can also do customized adventures. We've taught everyone from (ages) 13 to 60. We've trained mothers and daughters and fathers and sons. It's a great bonding experience."
Doron Benbenisty is also willing to bring the business to any venue worldwide for a client.
Due to the rigorous nature of the adventures, participants must be 18 or older, cannot be intoxicated and should be in reasonably good physical condition.
"Anyone can learn these tactics," Doron Benbenisty said. "We instill confidence in them, and they walk out with a unique set of skills that can go on to save lives."
Vegas Tactical Adventures is open from 8 a.m. to 10 p.m. daily. Participants are asked to inquire regarding hours of operation for major holidays.
Prices range from $339 to $1,000 per person. Call 888-285-0222 or visit vegastacticaladventures.com.
— To reach North View reporter Sandy Lopez, email slopez@viewnews.com or call 702-383-4686. Find her on Twitter: @JournalismSandy.
Vegas Tactical Adventures
Vegas Tactical Adventures is open from 8 a.m. to 10 p.m. daily. Participants are asked to inquire regarding hours of operation for major holidays.
Call 888-285-0222 or visit vegastacticaladventures.com.