What it would be like if Las Vegas were hit by the Hiroshima atomic bomb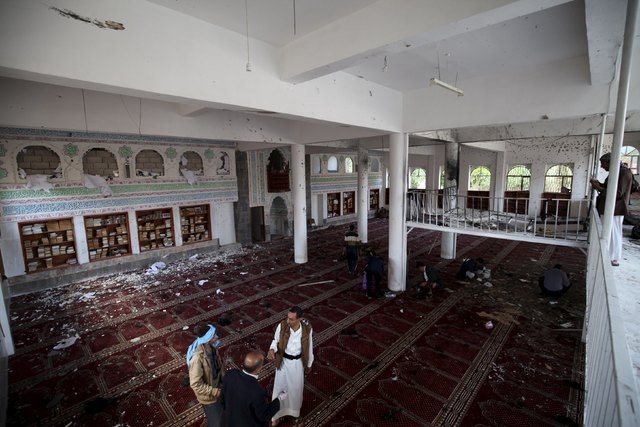 The first nuclear weapon was used in warfare 70 years ago on Aug. 6, 1945, killing more than 66,000 people and destroying the Japanese city of Hiroshima.
The effects of the bomb were devastating, lasting for generations. Tens of thousands were injured as a result and just as many were affected by radiation disease. The subsequent bomb, dropped on Nagasaki on Aug. 9, 1945, brought World War II to an end. To this day, these are the only atomic weapons of mass destruction that have been used in conflict.
Chisako Takeoka, who was 17 when the bomb dropped, told CNN she remembered the rivers through Hiroshima filled with burned bodies and the necessary removal of her mother's eye, which she said had been blown out of its socket by the explosion.
The co-pilot of the Enola Gay, Robert Lewis, later wrote, "My God, what have we done?" after seeing the destruction of the bomb.
Public Radio International created a simulator of sorts to make the damage relative to those who were unfamiliar with the destruction the bomb caused 70 years ago. If the bomb, dropped from the U.S. bomber "Enola Gay," had been dropped on Las Vegas, almost the entire area would have felt the effects.
By "marking the target" on the map as the U.S. 95 and Interstate 15 interchange, near the center of the Las Vegas Valley, it would have damaged areas as far north as the Nellis Small Arms Range and as far south as Cactus Avenue, according to PRI — a 12-mile radius.
Within a half-mile of the target — much of downtown, in this case — 90 percent of people would have died by heavy fire. Pregnant women would most likely experience miscarriage, according to a report from the Manhattan Engineer District.
Within one mile, 70 percent of people would have been killed. Everything in this area would have been destroyed. Within up to three miles, buildings in the central valley and North Las Vegas would have been destroyed by fire.
Buildings between three and 12 miles away wouldn't have been destroyed, but many people in the affected area would have become sick from the radiation.
While not the most scientific, the simulator approximates the damage, not taking into account weather and geography differences. Rather, it was created to show perspective. A more specific estimation of damage can be seen on NukeMap, developed by historian of science Alex Wellerstein of Stevens Institute of Technology.
Click here to see the simulator.
Contact Kristen DeSilva at kdesilva@reviewjournal.com. Find her on Twitter: @kristendesilva