Five best fuel-efficient cars that get over 30 mpg
February 5, 2016 - 4:02 pm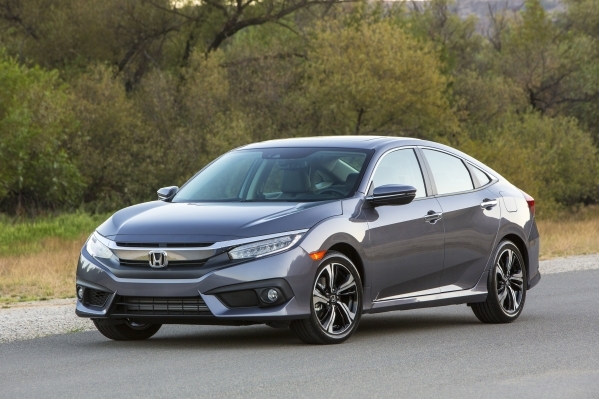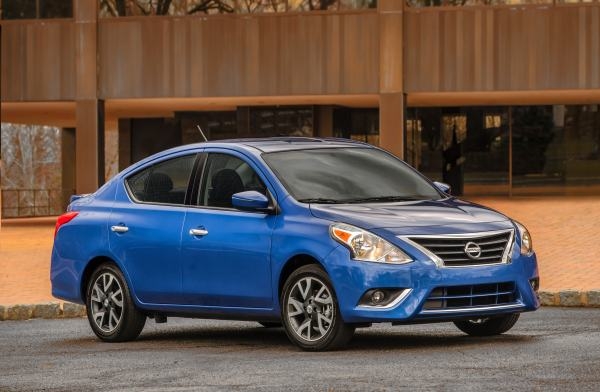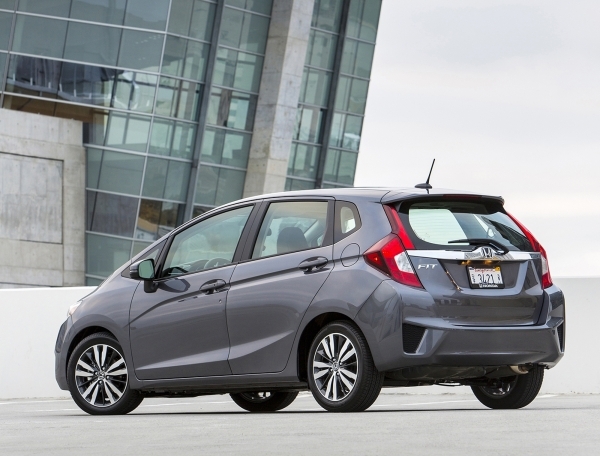 OK, maybe with gasoline below $2 a gallon, most people aren't interested in fuel-efficient cars. After all, when you can fill up a giant vehicle like the Infiniti QX80 for $30, who cares about fuel economy?
But there are those among us who want to get good gas mileage. Maybe they're concerned about the environment or just don't want to waste money at the pumps. Fortunately, there is a bumper crop of good fuel-efficient cars that get more than 30 mpg combined.
That's because it takes manufacturers a few years to design new products. Four years ago gas prices were high with no relief in sight. Car makers figured people would be clamoring for fuel economy and they went about creating some fantastic products.
Of course, now they are largely getting ignored because bigger seems to be better. Well, let's overlook those folks and concentrate on the five best fuel-efficient cars that get over 30 mpg.
Here is the list in no particular order. Also, I didn't default to the cars with the highest fuel economy. Also, hybrid and electric vehicles are not included because with these strong fuel economy numbers there is practically no reason for a consumer to buy those. Manufacturers need to make them for their corporate average fuel economy numbers but that is a whole different column.
2016 Honda Fit
The Honda Fit gets an impressive 33 mpg city and 41 mpg highway for a combined 36 mpg. Need to occasionally haul stuff? The Fit is a perfect car. It's amazing how many different things it can hold in its small space. It's the epitome of practicality.
Its only downside is its size. You're not going to have the high seating position of say a Honda CR-V but I would take the Fit over the HR-V any day of the week. It's just that good of a small vehicle.
Larry Powell, Internet director at Honda West of Las Vegas, said the 2016 Honda Fit comes standard with a multi-angle rearview camera, Bluetooth and daytime running lights with options to add a push button start, smart entry system, fog lights, sunroof and heated seats.
While Powell said fuel efficiency is one of the reasons buyers gravitate towards the Honda Fit, he said functionality is also a factor.
"It's bigger inside than people think and you can adjust the seats to fit more equipment," he said. "It's a smaller car but it's built for a larger crowd. You can seat five comfortably and still have room to move."
Powell added that buyers also enjoy how the vehicle drives.
"People love the way it drives and looks as well as the features like the touch screen radio, which acts like a smartphone, so there's not a huge learning curve to get used to it," he said. "All around it's a pretty fun vehicle to drive."
2016 Scion iA
I drove the Scion iA in and around Philadelphia when it was first introduced this past fall. It is a heck of a nice sedan. This iA is practical in many ways but also appealing, too. Where the Scion really scores is value. Included in its base price is keyless entry with push-button start. That's a nice luxury touch for not a lot of money.
Unfortunately, Toyota Motor Corp. recently announced it will wind down its Scion brand in the United States, retreating from a 12-year effort to create a separate identity for small cars aimed at young buyers. Toyota will start rebadging three 2017 model Scion cars, including the iA, as Toyotas starting in August.
The 2016 Scion iA is rated by the EPA at an estimated 33 city/42 highway/37 combined mpg for the automatic version.
2016 Honda Civic
In this instance, you're looking for the four-cylinder model with a turbo. Praise for this car has been pretty outstanding in all areas. It's rated at 31 mpg city and 42 mpg highway for a combined 35 mpg. The Civic has always been fairly bulletproof in its reliability, too.
Plus, there's the fact it was named North American Car of the Year.
2016 Nissan Versa
Rated at 40 mpg highway and 31 mpg city, the 2016 Nissan Versa has a combined fuel economy of 35 mpg. Is this going to be the most luxurious car you drive? Nope, but everything about it works well. It's the poster child for practical cars that you aren't ashamed to drive.
2016 Ford Focus
Remember the old ad tag line, "Have you driven a Ford lately?" It should be the main thrust of the 2016 models, including the Ford Focus. It's just a click behind the Versa at 30 mpg city, but it gets 42 mpg highway for a combined 35 mpg. (The EPA rounds numbers up and down, which is why there can be a discrepancy.)