Mazda CX-9 possibly closest thing yet to seven-passenger sports car for the masses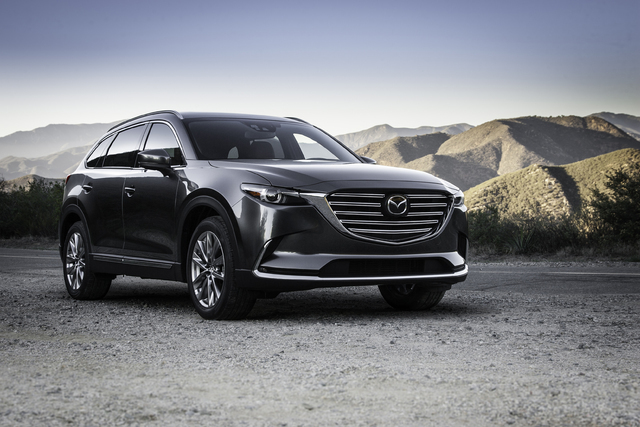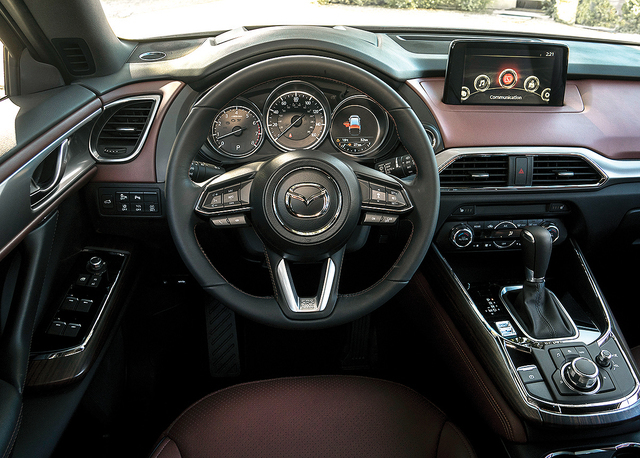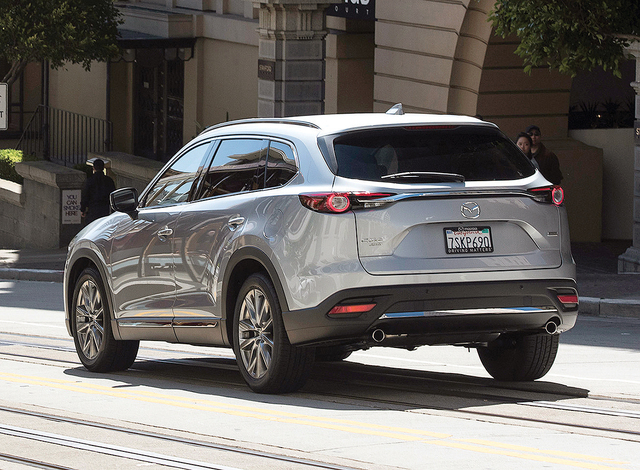 Mazda has been making a name for itself with a lineup that promotes driving fun coupled with advanced technology and knockout design. With the new 2016 CX-9, the automaker applies this approach to a new midsize family wagon with three rows of seats.
This class of vehicle has become increasingly popular and for notable reasons. You can carry more people and groceries than in a traditional sedan and, with the second and/or third rows of seats folded flat, you now have yourself a handy bulk goods carrier. Adding in available all-wheel-drive lets you laugh at Old Man Winter's fluffy white stuff plus nearly any other weather issue.
The only downside is the tendency for many of these practical boxes to drive like buses and consume more than their fair share of fuel. Mazda has effectively addressed both drawbacks with the second-generation CX-9.
The inaugural model that arrived for 2007 was a mostly original effort, with one major exception. Under the hood was an engine created by Ford.
At the time, Ford and Mazda were collaborators on a number of projects, including the Ford Escape/Mazda Tribute and Ranger/B-Series pickups. The 3.5-liter V-6 (later 3.7 liters) that was installed in the Ford Edge wagon proved well-suited to the CX-9's needs.
That was then. Mazda is now focused on doing things differently under the SkyActiv banner. This includes making products that perform in a more sporting manner while functioning in the most frugal way possible. They also look good.
To the latter point, the new CX-9 is in a league of its own. The vehicle carries the same basic looks as the rest of Mazda's lineup, which includes a more car-like front end (called Kodo, which means "soul of motion"). Viewing the vehicle head-on, most people would never guess that something other than a sedan shape existed behind the windshield.
The interior also matches up with the Kodo approach, especially the driver and front passenger area that wouldn't look out of place in a more upscale automobile.
And despite being slightly more than an inch shorter than its predecessor, a 2.2-inch gain in distance between the front and rear wheels contributes to increased rear-seat legroom and improved access to the third row.
But it's the powertrain where the CX-9 really shines. A turbocharged 2.5-liter four-cylinder produces 250 horsepower when using premium gasoline (227 horses on regular fuel) and 310 pound-feet of torque. That compares to the previous V-6's 273 horsepower and 270 pound-feet.
Coupled to a six-speed automatic transmission, the turbo engine is rated at 22 mpg in the city and 28 on the highway. The best the 2015 CX-9 could produce was 17/24.
The turbo 2.5 also weighs about 130 pounds less than the V-6, which contributes to a 270-pound lessening in overall weight. That, despite 53 pounds of extra sound insulation and the use of heavier-gauge metal for the floor pan that stiffens the chassis and improves both ride and handling agility. Speaking of which, the suspension and steering components have been engineered to provide a more athletic driving experience.
The CX-9 Sport, the least expensive of four trim levels, starts at $32,400 (including destination fees). That includes lots of basic equipment, but you'll need to pony up an extra $1,800 for all-wheel-drive. That handy feature is standard for the top-end Signature model, along with a premium leather interior, power-sliding moonroof, premium Bose-brand audio package, navigation system and tech for preventing crashes.
As a relatively small automaker, Mazda seemingly lacks the resources or corporate will to develop hybrid cars or pure electrics. But the company does have a knack for cars that avoid gas pumps while appealing to those who actually love to drive.