October is a notable month for Craft Kitchen: The Henderson favorite celebrates its second anniversary, and starting Oct. 1 the breakfast and lunch hotspot launches its second-annual Craft Goes Pink, where the restaurant donates 50 percent of pink pastries and desserts at its bakery to the local Susan G. Komen chapter for the month.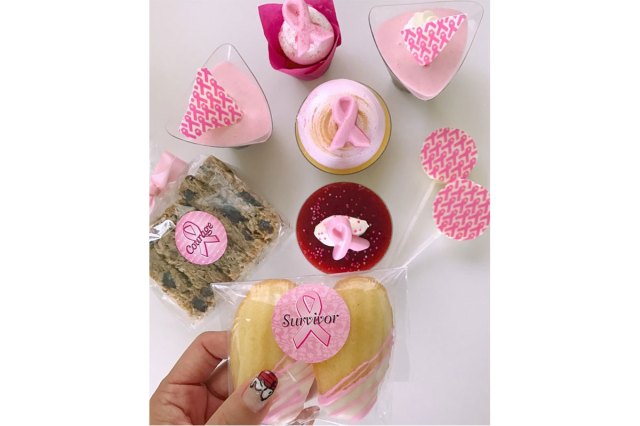 The topic is near and dear to Craft Kitchen Chef and owner Jaret Blinn. He lost his mother to cancer, and, while working at Red Rock Resort before Craft Kitchen's opening, he developed "Project Pink," a Station Casinos effort benefiting Southern Nevada's Susan G. Komen.
Station Casinos expanded Blinn's idea to several of its properties and brought "Project Pink" back year after year. Blinn is continuing the tradition at Craft Kitchen, and pink pastries at Craft Kitchen in October could include gluten-free raspberry macarons, madeleines, strawberry cronuts, mini carrot cake and mini banana cream pies.
CK Friday Recess and Happy Hour
New to Craft Kitchen is CK Friday Recess, the only night Craft Kitchen is open. The menu features bites and desserts not found on the everyday menu, and dishes vary depending on the season. CK Friday Recess runs from 4 to 9 p.m. Fridays, with 25 percent off food and 50 percent off select beer and wine during Happy Hour from 4 to 6 p.m.
Recent Friday Recess highlights include passion fruit cider, Hefeweizen, pretzel bread and beer cheese dip, crab cakes, smoked chicken wings, mushroom ravioli, pork belly bowl, sweet potato fries, affogato and chocolate bread pudding.
Craft Kitchen, 10940 S. Eastern Ave. in Henderson, is open 7:30 a.m. to 3 p.m. Mondays through Thursdays; 7:30 a.m. to 3 p.m. and 4 to 9 p.m. Fridays; and 7 a.m. to 3 p.m. Saturdays and Sundays. More: (702) 728-5828; CraftKitchenLV.com.