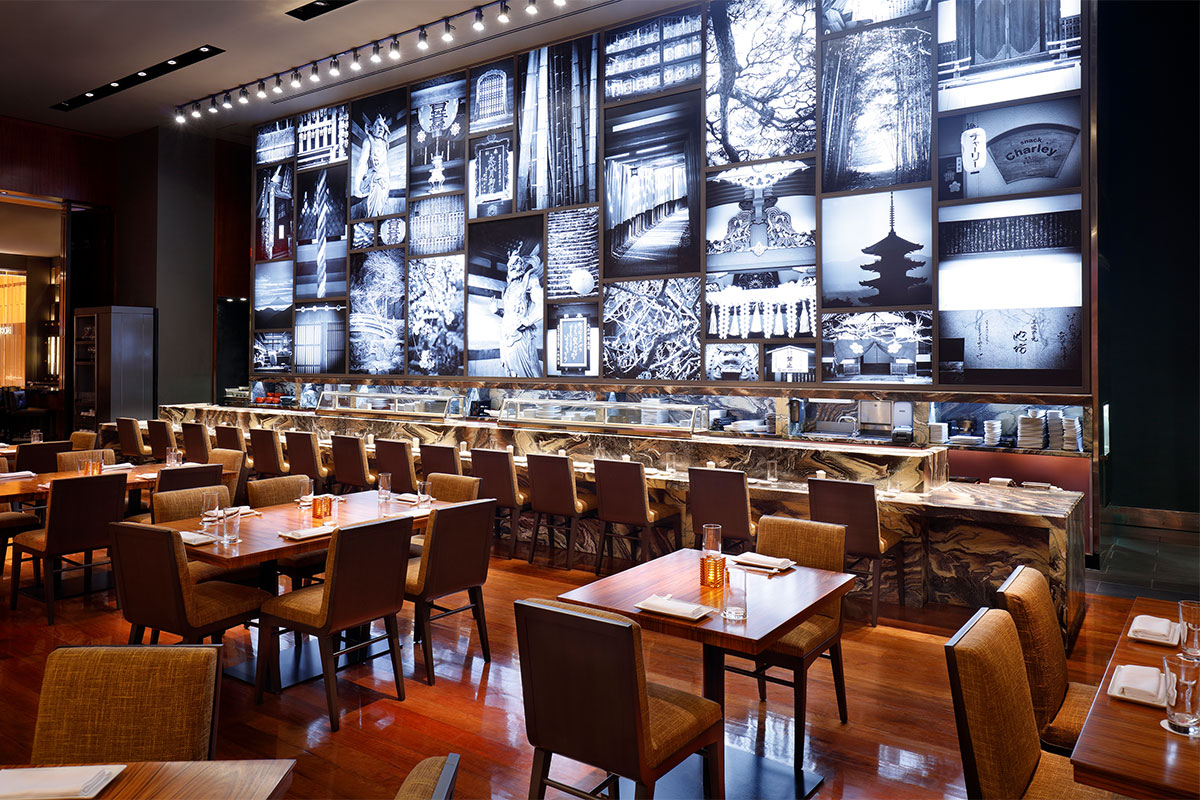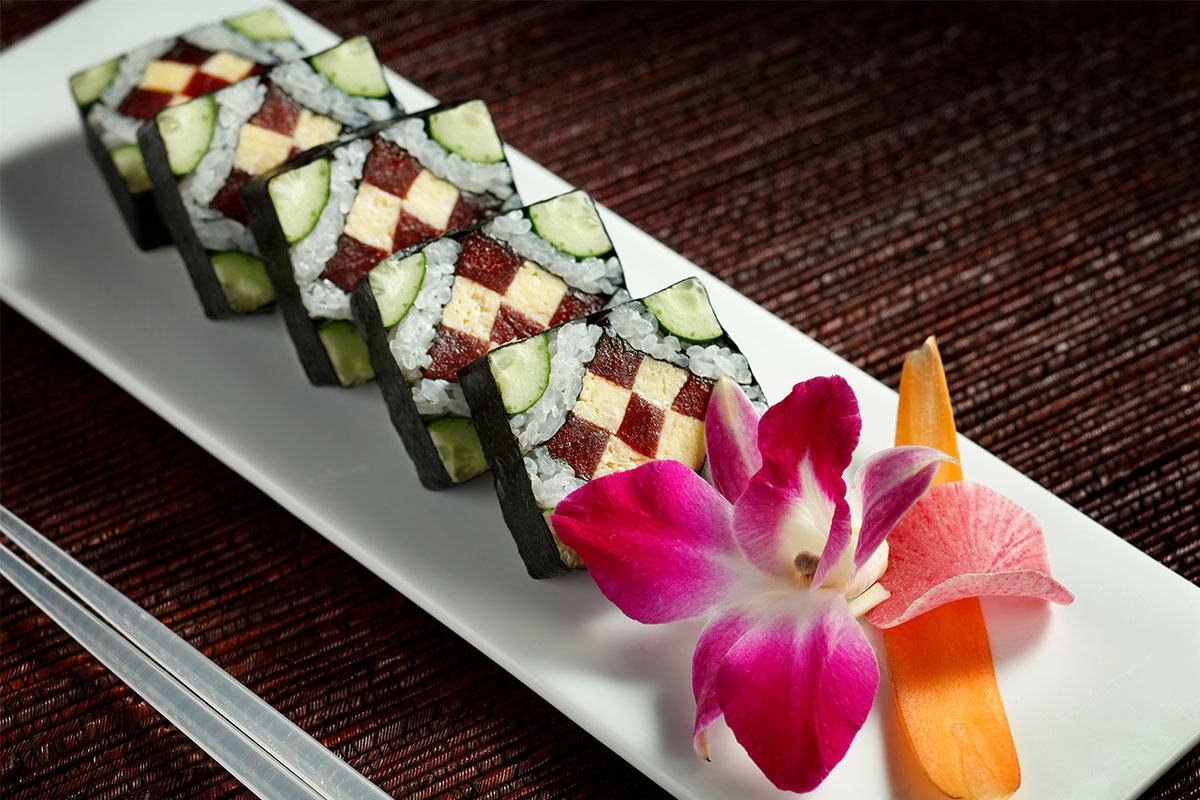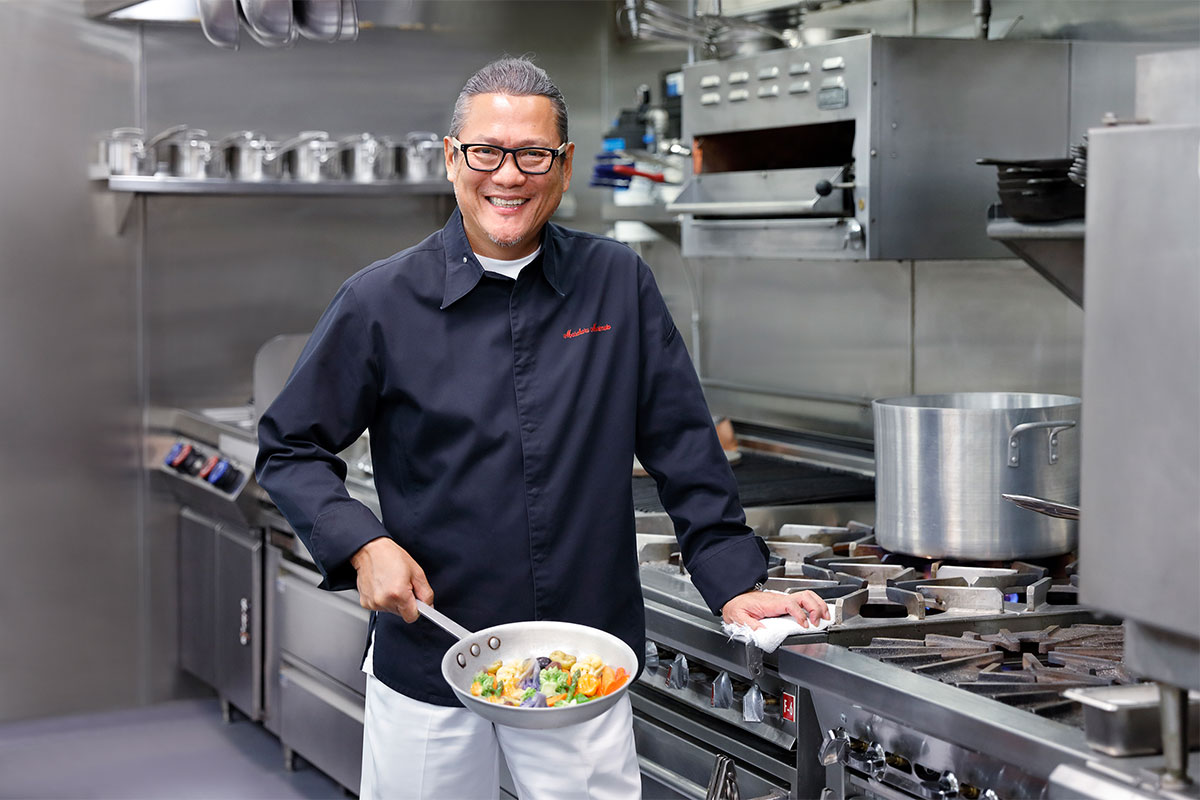 Heading into the weekend, celebrated "Iron Chef America" star Masaharu Morimoto was set to commemorate the first anniversary of his self-named Japanese restaurant at MGM Grand with a $300 seven-course pairing feast Friday and Saturday and book signing and meet-and-greet Saturday.
Friday's dinner sold out in 48 hours, and Saturday was added to accommodate the overwhelming demand.  Kraig Milko, Southern Glazer's Wine and Spirits wine director, paired many of the courses.
Morimoto, who arrived in town Wednesday, said in a news release:
"Las Vegas has been so good to me this past year, I wanted to repay the favor. I look forward to spending this special weekend with my fans who have made this such a memorable year."
MGM Grand President and COO Scott Sibella said, "This month marks an outstanding year working with Chef Morimoto, and our guest response to this milestone has been incredible. I can't wait to celebrate with Chef Morimoto, which is sure to be a weekend to remember."
An exceptional dinner Monday night at Morimoto — and not the first-anniversary meal — featured some of the greatest hits in the first year of Morimoto on the Las Vegas Strip:
Signature tuna pizza with ahi tuna, jalapenos and olives; Japanese and American Wagyu tartare from Snake River Farms in Boise, Idaho; decadent Seattle oysters with uni and foie gras, one of the best culinary creations ever; finger-licking and fall-off-the-bone sticky ribs; and sushi with his signature soy sauce.
Also: Duck Duck Goose (duck meatball soup, braised duck leg with gooseberry compote and duck confit fried rice with fried duck egg); Ishi Yaki Buri Bop (Yellowtail tuna mixed rice prepared table-side in a hot-as-Hades mortar bowl); the fabulous and Instagram-worthy Fiery Salted Caramel Chocolate Tarte; and a savory and creamy sweet Wagyu Manhattan.
Another memorable dinner at Morimoto was a spectacular, savory and flavorful affair and included a large tomahawk perfect for a party of four; tender, 10-hour braised pork belly; artful Morimoto sashimi; and a crispy whole fish with spicy tofu sauce and papaya salad.
Here's to many more years of Morimoto at MGM Grand! More: MGMGrand.com and IronChefMorimoto.com
Got a story idea for EAT? Email it to eat@revenuemediagroup.com for consideration.