$7.5M Las Vegas pot dispensary opens near Las Vegas Strip
November 1, 2018 - 10:39 am
Updated November 1, 2018 - 4:18 pm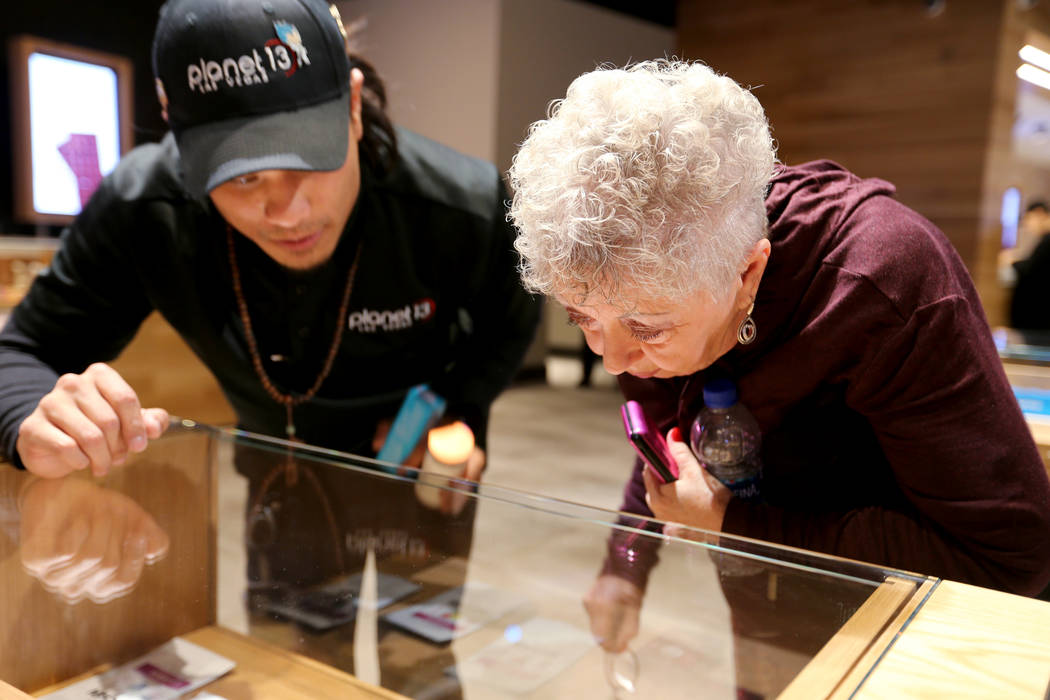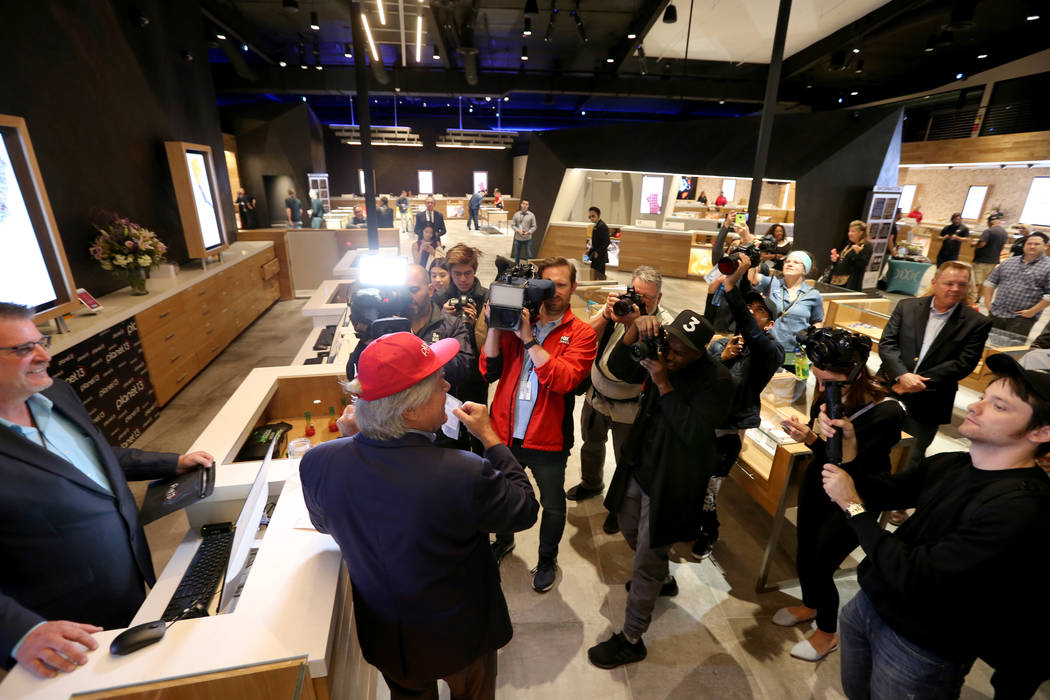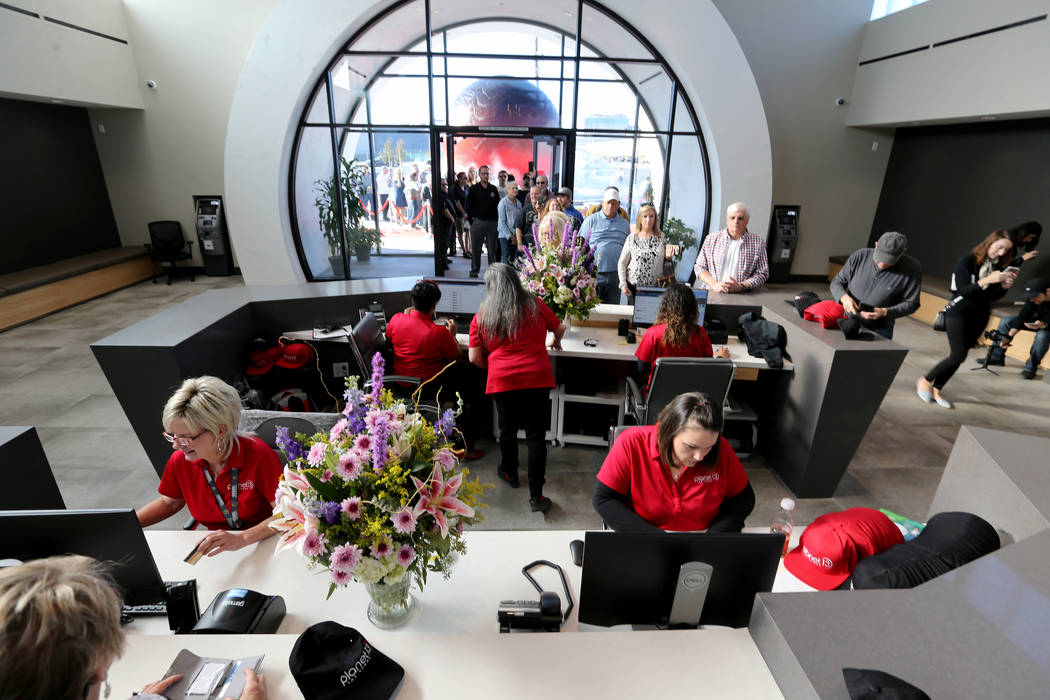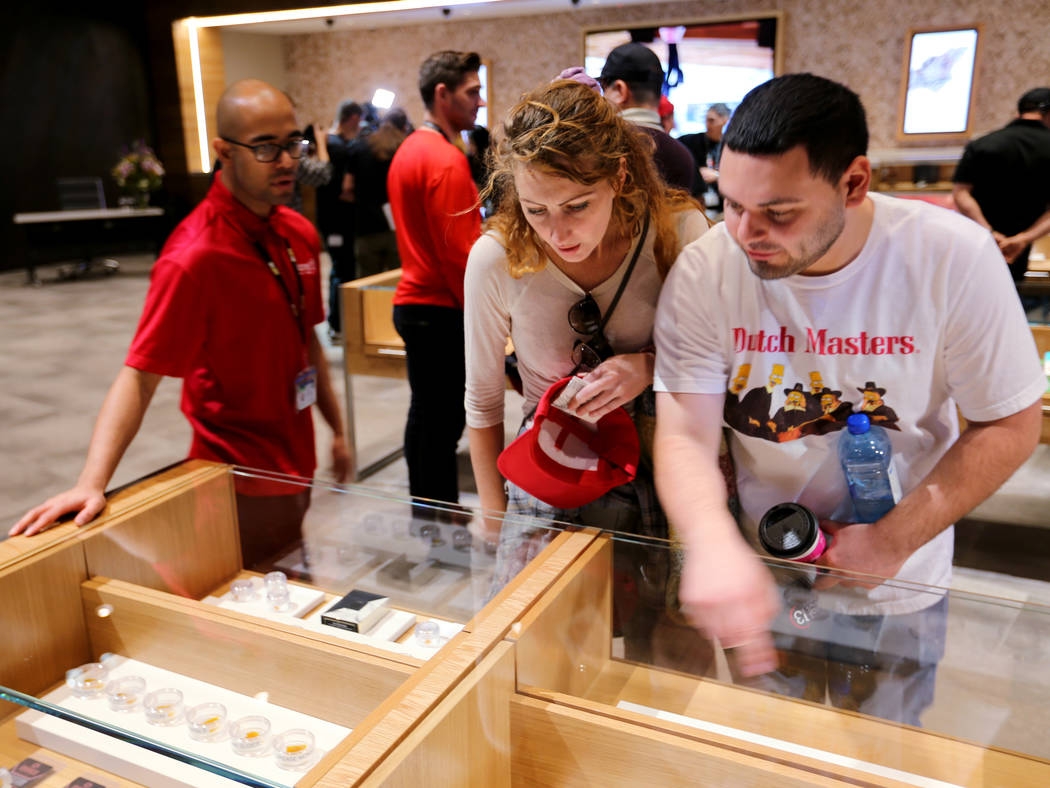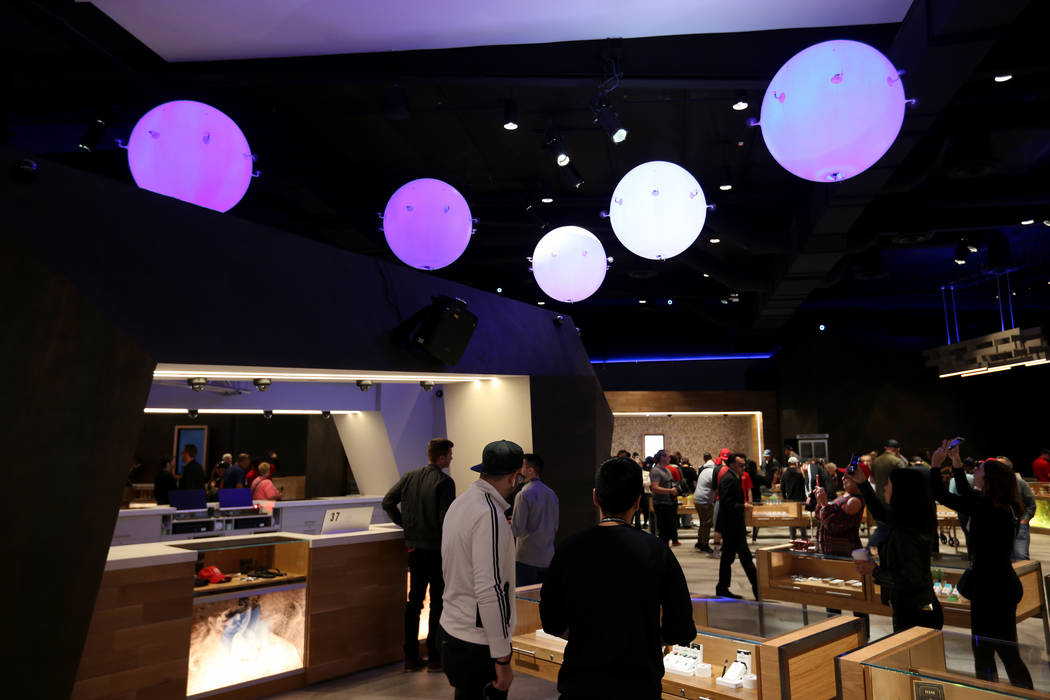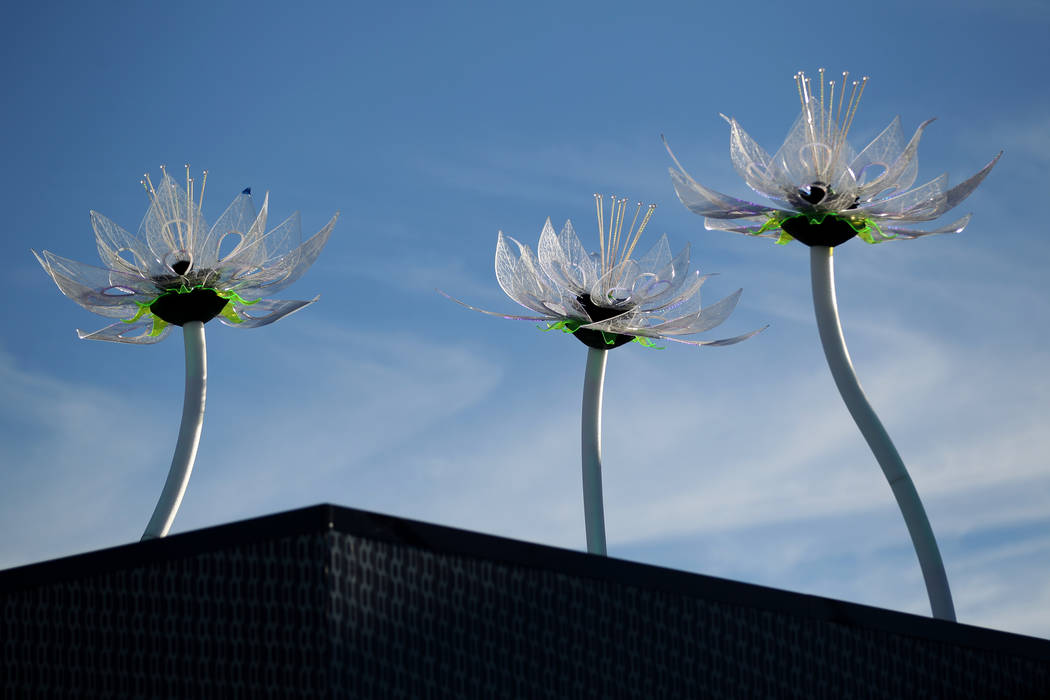 Larry Scheffler was high — physically speaking.
The co-CEO of Southern Nevada's newest marijuana store stood on a platform above the sales area, packed with a crowd gathered Tuesday for a preview of what he'd done with a former bottling plant near the Strip.
"We did all of this for five months," said Scheffler, a former Henderson city councilman. "We had a lot of doubting Thomases."
Planet 13, which bills itself as one of the largest dispensaries in the world, opened to the public Thursday.
The dispensary is located near the intersection of Desert Inn Road and Sammy Davis Jr. Drive, near Trump International.
In a $7.5 million project, Planet 13 has plans in the future for a coffee shop, a tasting room for marijuana-infused beer and wine, a lounge for consuming marijuana on site if that is legalized and space for food, co-CEO and former Henderson Mayor Bob Groesbeck said.
"We still have 75,000 square feet of space to build out," Groesbeck said.
Planet 13 represents a new look for dispensaries in the Las Vegas area, said James Lamb, vice president of the Las Vegas Medical Marijuana Association.
While some local dispensaries are smaller and feature a more plain atmosphere, he said, Planet 13 has made entertainment as big a part of its business as marijuana sales.
The amenities now include a floor space that ripples when people walk on it, floating orb-shaped drones that circle the dispensary every hour and a wall where people can write using a laser from a device that looks like a spray can.
"It's like the opening of the Wynn," Lamb said.
Planet 13 brings an excitement Las Vegas tourists expect, said Brandon Rexroad, CEO of Shango, which has dispensaries in Las Vegas and Portland, Oregon. Shango will also benefit from the new dispensary as Planet 13's largest wholesale customer, he said.
"Like other markets, people come to Vegas to be wowed," Rexroad said. "Planet 13 will accomplish that."
Lee Grube, chief information officer at local dispensary The Apothecary Shoppe, said success in the local marijuana business is more than the size of your building.
Like any business, customers will judge dispensaries on their service, inventory and product quality, Grube said.
It's important for dispensary owners to remember the patients who buy marijuana for medical use and not just recreational customers, Grube said.
"We opened up for the people, to help the community," he said.
Contact Wade Tyler Millward at 702-383-4602 or wmillward@reviewjournal.com. Follow @wademillward on Twitter.