Amazon.com studies new fulfillment center in North Las Vegas
November 14, 2016 - 8:13 pm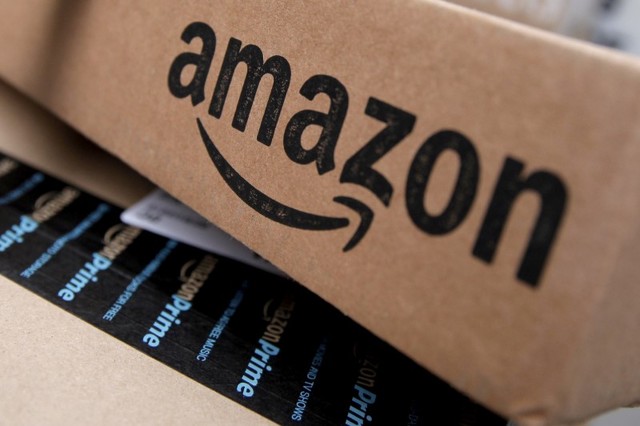 Amazon.com is considering establishing a new build-to-suit fulfillment center in North Las Vegas to support their North American operations, according to their tax abatement application posted online Monday by the governor's office of economic development.
The fulfillment center, which would be located at North Lamb Boulevard and Tropical Parkway would mark an expanded presence in Nevada. Amazon.com already operates a return center in Las Vegas that employs 900 full-time employees, a fulfillment center in Reno that employs about 600 full-time employees, as well as other "Amazon-affiliated companies that, combined, employ 4,900 full-time Nevadans.
The application states that the facility would be approximately 813,120 square feet, be used for "sorting, packing, and shipping" online retail orders, and create 1,000 jobs with an average wage of $14.64, below Nevada'a statutory requirement of a $21.35 average wage.
Amazon is requesting $1.8 million in tax abatements for an estimated $44.7 million in new tax revenue.
"We are excited that these incredible projects are being attracted by all of the positive changes we made in North Las Vegas to attract businesses and turn our city around. We are thrilled that yet another Fortune 500 company has chosen to do business in North Las Vegas and pump more than $1 billion into our economy as well as create another 1,000 jobs for our hardworking residents," North Las Vegas Mayor John Lee said in a statement.
Amazon could not be reached for comment.
Contact Nicole Raz at nraz@reviewjournal.com or 702-380-4512. Follow @JournalistNikki on Twitter.