Gaming operators expecting slowdown later this year
Updated April 30, 2023 - 11:08 am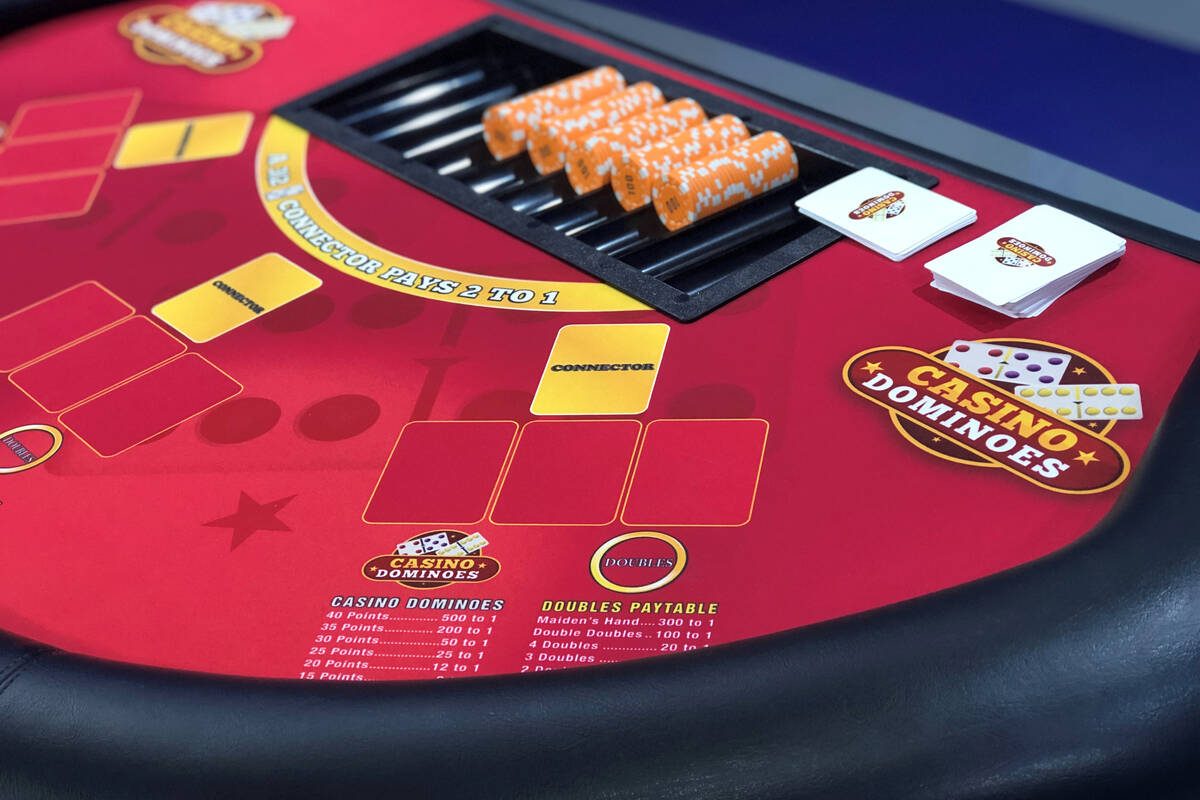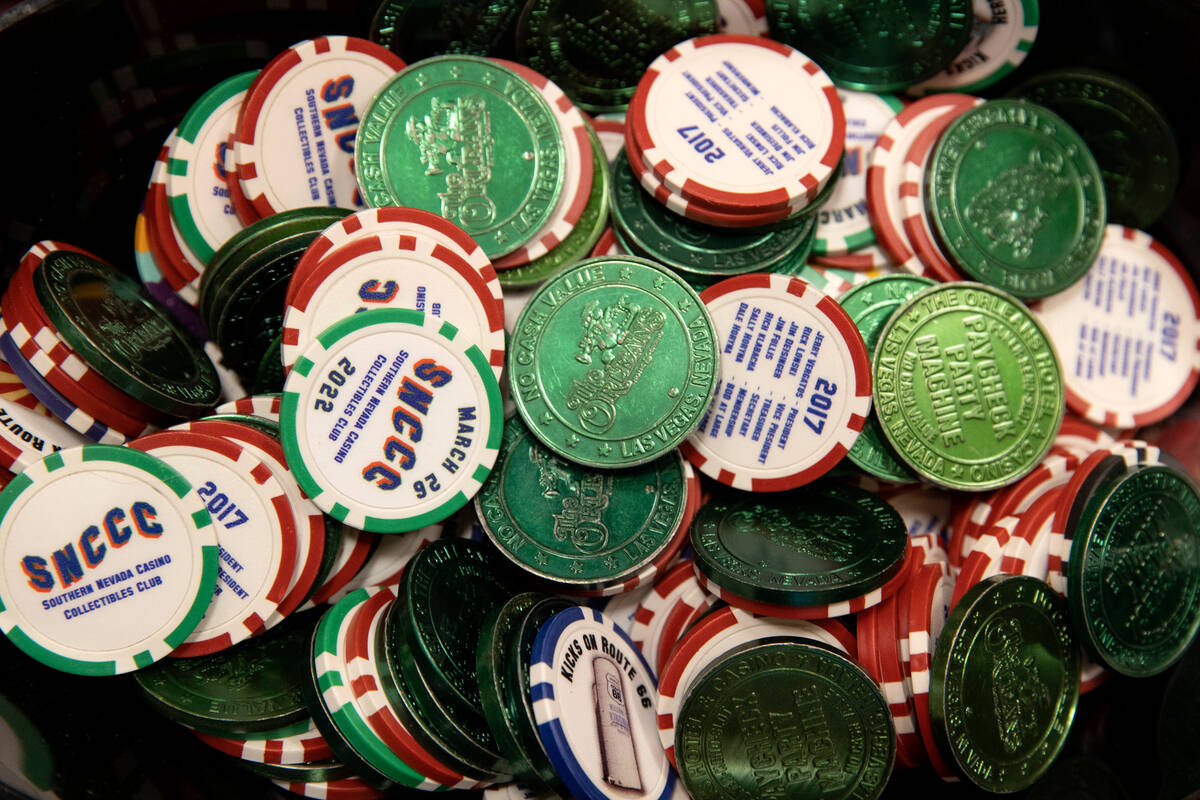 The American Gaming Association reported last week that even after one of the strongest quarters in history, the industry appears headed for deceleration over the next six months.
The AGA Gaming Industry Outlook, developed by Fitch Ratings with Oxford Economics, said its survey of 26 executives from major international and domestic gaming companies, tribal gaming operators, single-unit casino operators, major gaming equipment suppliers and top iGaming and sports betting operators, conducted between March 29 and April 10, indicated things won't be as rosy by the end of the year as they are now.
That's hard to fathom, considering the impressive run the industry is on in Southern Nevada and the lineup of special events on the horizon that could attract record numbers of visitors.
But it's also true that what goes up must come down.
Michael Lawton, senior economic analyst for the Nevada Gaming Control Board, who crunches gaming win numbers for the state every month, told me last week how even if Nevada gaming win numbers are stellar in the months ahead, they may not look particularly good when compared with record statistics from 2022.
He offered a chart to explain what he meant: On Tuesday, the Control Board reported the state's 441 major licensed casinos won $1.31 billion from gamblers — the second-best March in history and the 25th straight month that win exceeded $1 billion — but it was a 3.2 percent decline from last year.
Tough comparisons abound
He said future year-over-year comparisons will be tough as 2022 saw several record monthly performances — April, May and June were the state's best performance in history. Only in July will the pattern break, as July 2022 was only the second-best July ever. Then, August will be compared with the best August ever from 2022.
It'll go on and on like that through November (second-highest win was in November 2022) then until March 2024, which will be compared with March 2023 (second best March) and 2022 (best March ever).
So the warning has been sounded. Gaming win probably will decline percentage-wise this next year. Meanwhile, industry leaders anticipate a mini-recession in the months ahead.
The AGA report is based on two indices. The Current Conditions Index measured 106 and reflected strong growth in casino gaming-related economic activity in the first quarter relative to the prior quarter (index values above 100 indicate activity is increasing). The Future Conditions Index decelerated to 97.1, indicating annualized industry economic activity over the next six months is expected to decrease moderately.
The Future Conditions Index reflects the current Oxford Economics forecast that the U.S. economy will experience a mild recession in the second half of 2023, with consumers coming under pressure as nominal income growth softens, savings decline, inflation remains high and business investment spending slows.
While that sounds like ominous news, Las Vegas always seems to be the wild card when it comes to market resiliency.
It has been well-documented that Las Vegas finds a way to reshuffle through hard times, and for the rest of the year, it's well-positioned to withstand the economy's headwinds.
We will have new hotel room capacity from Red Rock Resorts' Durango property and Fontainebleau on the Strip. We will also have an innovative new entertainment venue with the MSG Sphere at The Venetian.
Two of the city's largest special events are on the calendar with the Formula One Las Vegas Grand Prix in November and Super Bowl LVIII in February 2024.
If you look further down the road, there's the high-speed rail from California on the horizon, new hotel and sports entertainment capacity in the form of Oak View Group's entertainment district and the prospect of Major League Baseball and the National Basketball Association eventually having a Las Vegas address.
'Unprecedented challenges'
How is it all going to shake out?
Brendan Bussmann, a gaming industry analyst with Las Vegas-based B Global, said there is no doubt challenges await us.
"Las Vegas and Nevada continue to weather unprecedented challenges from economic and geopolitical forces that continue to challenge the recovery that we have experienced over the last couple of years," Bussmann said in an emailed statement. "While one month does not mean a trend, the second and third quarters were about maintaining the trajectory before heading into the strong opportunities with new events and new assets to the market that will allow for a bump in visitation and revenue."
He said while signs point to a recession, the pipeline for events going forward is strong, especially in the fourth quarter and in the first quarter of 2024. He added that business travel continues to return and that should help keep the wheels from coming off the bus.
"We've been bumping up against this for some time with inflation and other economic challenges that we continue to face as we near full recovery," he said. "You would have to go back 40-plus years to even get a comparison in terms of economic and geopolitical events. With that said, Las Vegas has and will continue to adapt and become stronger as it encounters these challenges."
He said even with last week's national economic news showing growth domestic product slowed to 1.1 percent, Las Vegas is well positioned to prepare for the worst.
"While I don't see the music stopping like it did during the Great Recession, there are a lot of signs that point toward a slowdown which likely may lead to some bumpy roads ahead but opportunity to smooth over those toward the end of the year," he said.
Contact Richard N. Velotta at rvelotta@reviewjournal.com or 702-477-3893. Follow @RickVelotta on Twitter.