Revving up the prediction machine for 2018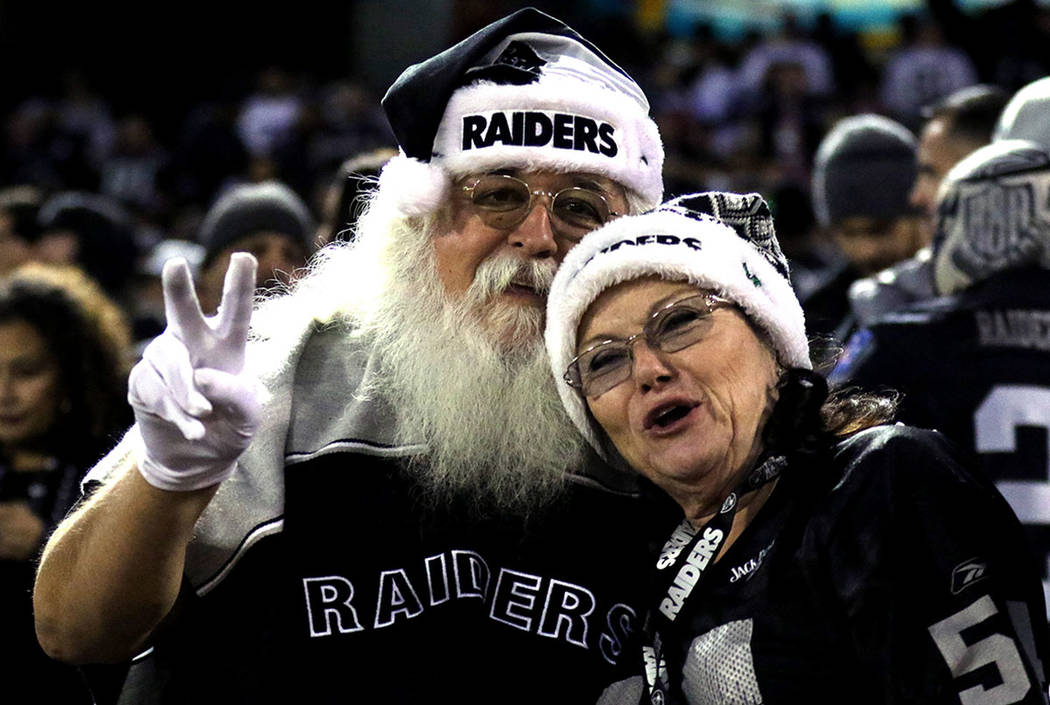 Every year at around this time, we look back at the good (and bad) times of the previous year.
But one of my New Year's traditions has been to look ahead, and, at the end of the year, see how close I was in my prognostications.
In the words of Larry David, the results of my look-ahead to 2017 were pretty … pretty … pretty good.
I guessed right that the Oakland Raiders would be greenlighted to relocate to Las Vegas, that they would buy the lot at Russell Road and Interstate 15 to build a new stadium and that the approval process would move rapidly. My prediction included the belief that the Federal Aviation Administration review of the stadium height would be a nonissue.
I said to expect Resorts World Las Vegas construction to kick into high gear and not to be surprised if a new resort project was announced. I think Steve Wynn's Paradise Park project qualifies.
Prognostication skills stumbled with a prediction that we wouldn't see any nonstop flights to South America: A new route between Las Vegas and Sao Paulo was announced in December on LATAM.
I figured domestic air service would stand pat, but it has actually grown and will lead to new passenger records at McCarran International Airport.
I predicted that paid parking on the Strip would spread. It has, and it hasn't. No new properties signed on in 2017, but locals no longer got the benefit of free parking at Caesars properties in the last year.
I suggested that the formula for getting more millennial gamblers to visit casinos would be solved with skill-based gaming and the e-gaming craze. It's probably safe to say that the jury is still out on that.
So what's ahead for 2018? Curb your enthusiasm as you look at some of the headlines you will see in the next 12 months:
— Raiders, full speed ahead — but no parking solution. The Raiders and the Nevada Board of Regents will breeze through the UNLV Joint-Use Agreement, and a stadium development agreement with a fixed price will be reached as planned. Construction will start creeping out of the ground by the end of the year. But a satisfactory parking solution for the stadium will remain elusive.
— MGM Resorts International fortunes will continue to soar. Despite the negativity surrounding the Route 91 Harvest festival massacre, the company will continue to prosper with openings in Macau and Massachusetts and the revamping of the Monte Carlo into Park MGM leading the way. Mandalay Bay will keep its name, but the company will struggle to draw crowds to WNBA Las Vegas Aces games. Designs will emerge on MGM's nongaming Jumeirah Beach property in Dubai.
— The revamped Palace Station and Palms properties will be hits. As Station Casinos invests millions toward new amenities, Palace will be rejuvenated, and Palms will return to the luster of its early days.
— More movement in Japan. Three Las Vegas companies will be invited to partner to build resorts in Japan. The crystal ball remains a little cloudy on which companies they will be. My guess: MGM Resorts International, Caesars Entertainment and Las Vegas Sands.
— Nationwide sports wagering. A Supreme Court decision will lay the foundation for sports betting, with lawmakers approving legislation that will enable states to opt in. But New Jersey won't have sports books in operation before the start of the 2018 football season.
— Little movement on casino marijuana policy. While policymakers will call for highly restricted measures that would allow conferences and conventions on marijuana cultivation and similar topics at casino properties, they will continue to restrict pot's use at resorts.
OK, 2018. Bring it on.
The Review-Journal is owned by the family of Las Vegas Sands Corp. Chairman and CEO Sheldon Adelson.
Contact Richard N. Velotta at rvelotta@reviewjournal.com or 702-477-3893. Follow @RickVelotta on Twitter.