Savvy businesspeople missed the mark with Lucky Dragon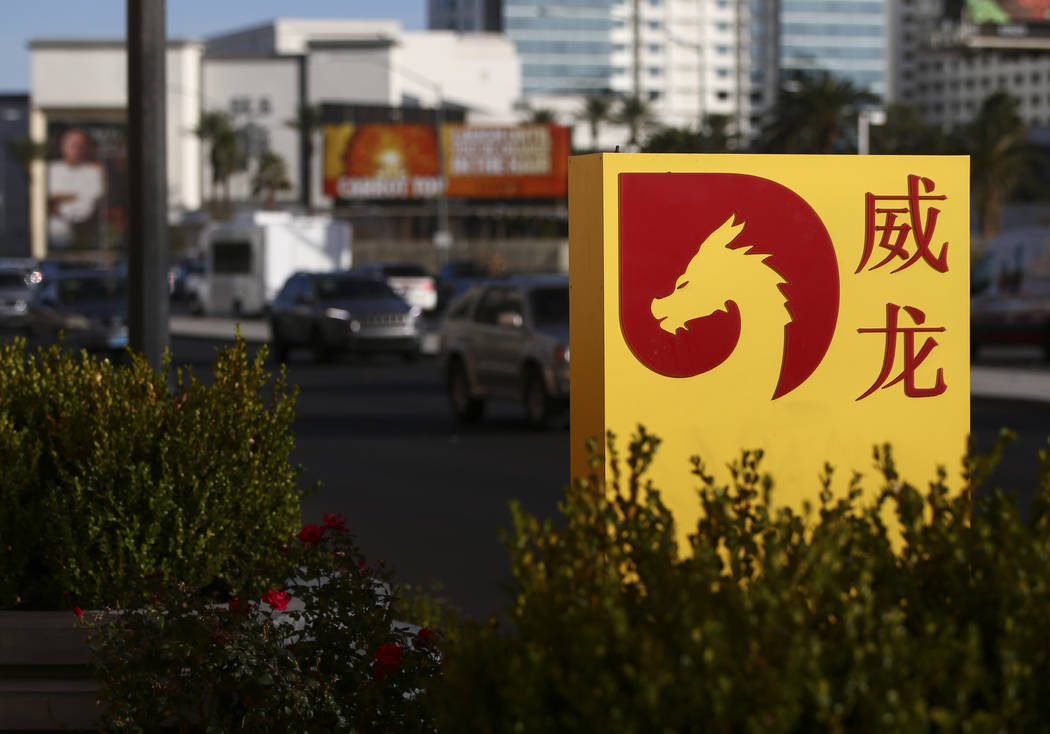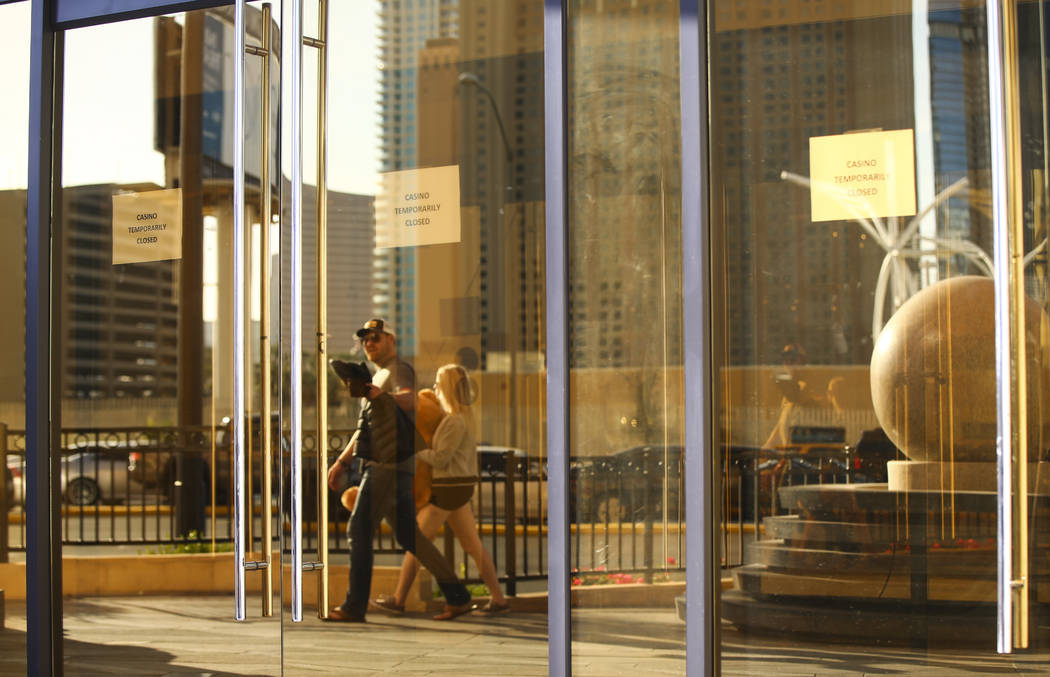 It's hard to imagine that someone as smart as William Weidner, former president and chief operating officer of Las Vegas Sands and one of the backers of the Lucky Dragon, could have been so wrong about positioning the off-Strip casino, which closed its doors Jan. 4 and faces a foreclosure auction on Feb. 6.
Weidner didn't want to talk about the Lucky Dragon when I reached him by phone last week. His associate, developer Andrew Fonfa, who had bigger dreams for the neighborhood around the nine-story, red-hued boutique hotel with a 27,500-square-foot casino under a spiraling 1¼-ton glass dragon, didn't return my calls.
Back in November 2016 when the Lucky Dragon first opened its doors, traffic was robust. It was difficult to find a space in the property's adjoining parking garage.
As the first from-the-ground-up casino built in Southern Nevada since 2010, the packed opening week promised good fortune for the 300 hotel rooms coated in Chinese ambience with a casino skewed toward baccarat and pai gow.
Weeks before the Lucky Dragon opening, state gaming regulators marveled at the 435 years of collective experience Lucky Dragon's management team had.
The week the hotel formally opened, Hainan Airlines launched its thrice-weekly nonstop flights between Beijing and McCarran International Airport providing a direct link to Las Vegas. Chinese was the language of choice at the property, and the all-Chinese and Taiwanese cuisine was served at the 60-seat Phoenix fine dining establishment, Pearl's Ocean, a dim sum restaurant, and the grab-and-go Bao Now off the lantern-lit Dragon's Alley night market.
Lucky Dragon executives said Chinese people from overseas weren't going to fill the building, but Asian locals and travelers of Asian descent from the West Coast would.
"I think every Asian gambler and every Asian person that loves Chinese food is going to visit our casino and visit our hotel, and if we deliver on the execution of the food and they like the intimacy of our gambling, we're going to get our piece of the pie," Fonfa told me just before the property opened in an interview in a suite at Allure, the luxury high-rise next to the Lucky Dragon that he also owns.
"Are we going to get all of it? No. If we can get a reasonable percentage of the Asian population gambling at our place, I think we'll be very successful," he said.
But the property didn't even get a reasonable percentage despite all of the billboard advertising in Chinese the company did.
Station Casinos, by the way, countered the ad campaign with its own Chinese billboards to prevent a loss of market share.
Fonfa was hoping that eventually a Chinatown-like retail complex would develop in the Lucky Dragon neighborhood.
Anecdotally, players said gamblers would come into the Lucky Dragon, play and then go elsewhere. My wife and I went for Chinese food one night last year, and the casino floor was practically empty.
As the Year of the Dog approaches, the Lucky Dragon is, well, a dog.
How did that happen?
"I have nothing but good things to say about Bill Weidner's group," said Tony Lucas, a professor of casino management at UNLV.
"But it's like any business out there," he said. "You put it out there and you can do all the due diligence in the world, but the smartest man in the world will never know if there's going to be sufficient demand. It's a business risk that follows any venture."
Lucas said Weidner is well-connected in China, and he tried to leverage that.
"They appreciate the Chinese language and attention to the cultural details, but you know … Aria's pretty nice too," he said. "It's pretty tough out there."
In hindsight, Lucas said, Weidner might have focused too much in a highly competitive niche market.
"I thought it had a good chance, and I was rooting for it since Day 1."
Weidner wouldn't say whether there was a marketing miscue or if financing was an issue, as some suspect. But he did promise to call me when the property reopens.
"I'll be holding the balloons," he said.
The Review-Journal is owned by the family of Las Vegas Sands Corp. Chairman and CEO Sheldon Adelson.
Contact Richard N. Velotta at rvelotta@reviewjournal.com or 702-477-3893. Follow @RickVelotta on Twitter.