Super Bowl in Las Vegas would be 'a good and a bad thing'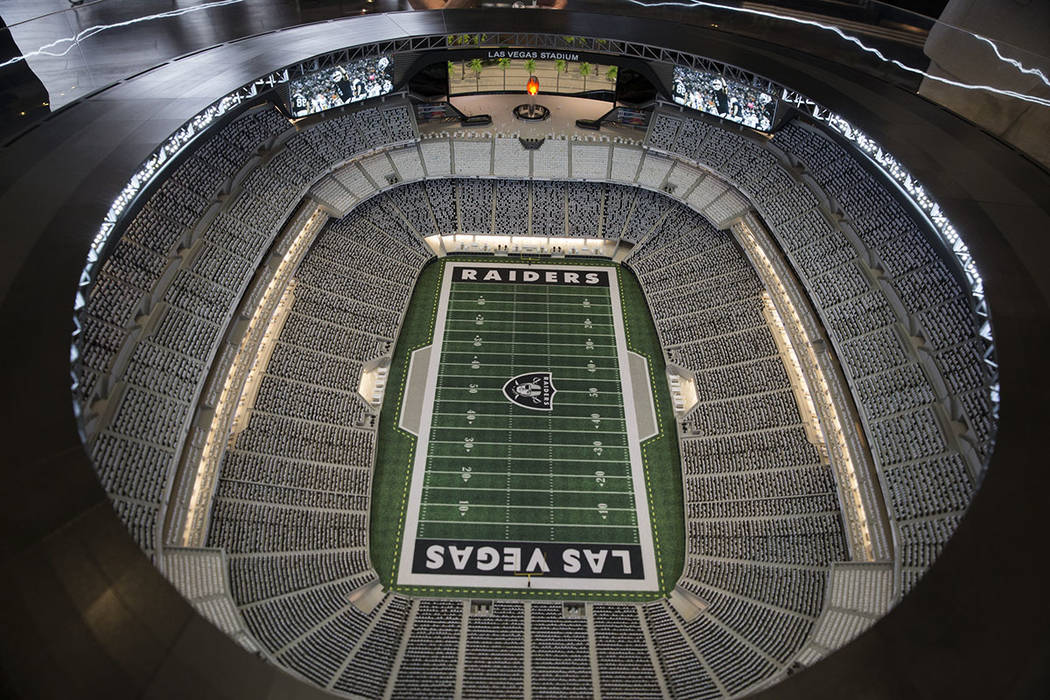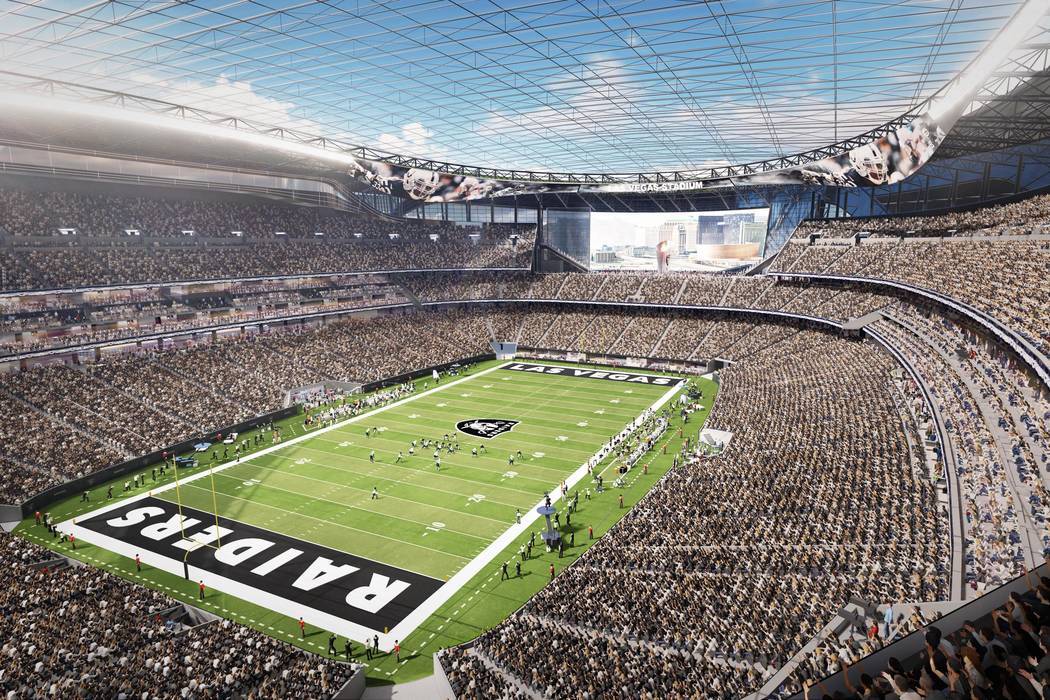 Do we really want the Super Bowl in Las Vegas?
Sure, stupid question, right? Of course we want it here.
Between the Raiders and the public, $1.8 billion is being invested in a stadium capable of hosting the NFL's biggest showcase.
Las Vegas is most definitely on the short list of cities that could host the game in 2022 or 2023. We've got organizational skills to pull off the logistics of hosting a game and a hotel infrastructure second to none to accommodate the thousands of people who will be coming to Las Vegas for an event so big that it uses Roman numerals to mark its presence.
But, as one local official put it, a potential Las Vegas Super Bowl would be both "a good and a bad thing." The NFL's premier game generally occurs in the first week of February, right around one of the sweet spots for some major conventions and trade shows.
When the NFL comes to town for a Super Bowl, planners and executives arrive more than a month ahead of the game and start hammering out logistics. In that month ahead of Super Bowl Sunday, Las Vegas hosts CES (170,000 people in early January), the Shooting, Hunting and Outdoors Trade Show (61,000 in mid- to late January), World of Concrete (60,000 in late January) and the Las Vegas Market furniture show (50,000 in late January).
While the Super Bowl is centered around that one Sunday in February, pre-event activities start at least a week ahead.
"The Super Bowl is a good thing and a bad thing that we only get the opportunity to host every five or six years," said Paul Anderson, executive director of the Governor's Office of Economic Development and the chair of the committee. "Absolutely it would increase (traffic), but is it a slow time of year? No, we're already sold out."
Super Bowl LII in February attracted 311,000 people to the city, the highest number since 2000, according to the Las Vegas Convention and Visitors Authority. And the game wasn't here. It was in Minneapolis. Las Vegas visitors dropped an estimated $410.1 million into local cash registers, a $2.8 million increase from 2017's Super Bowl in Houston.
Anderson said there is massive economic value in connecting the Las Vegas brand to the Super Bowl. It's like having free advertising everytime the game is mentioned.
But what would be the long-term cost of hosting the game? Would an important trade show skip out of Las Vegas the year of a Super Bowl? If it did, would it ever come back?
What will happen to the cost of hotel rooms in the month ahead of the game? With demand high, would room rates skyrocket and discourage weekend tourists from coming to town, even with the prospect of 10,000 or so more rooms being added to Southern Nevada's hotel inventory by 2020?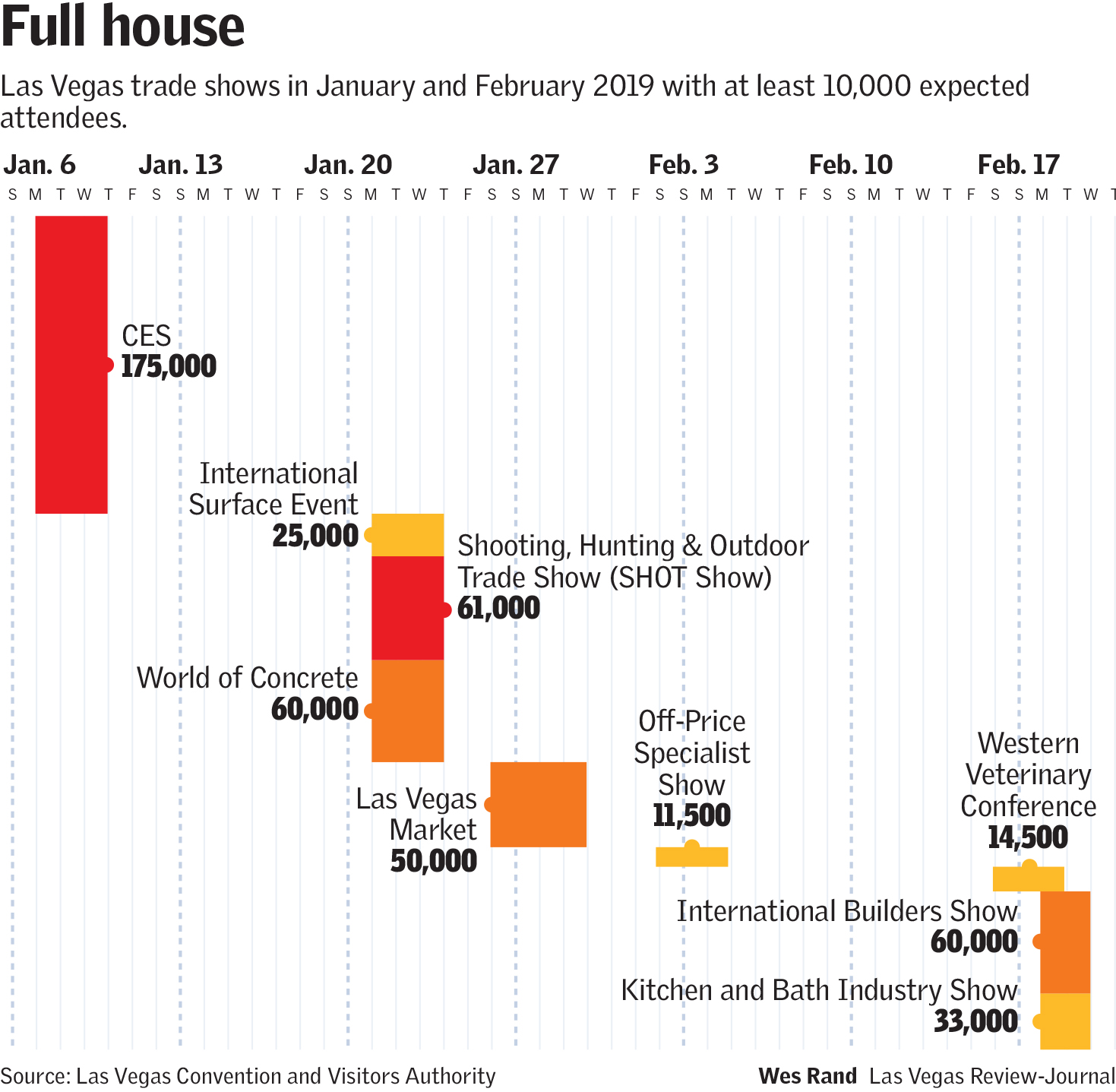 The prestige of hosting a Super Bowl is tantalizing. But would it be worth it?
This week, a committee appointed by Gov. Brian Sandoval will start preliminary discussions about forming a group that might become responsible for hosting the Super Bowl and several other events designed to drive tourists to Southern Nevada.
The Southern Nevada Sporting Event Committee, a group of 19 charged with preparing a report to the governor and the Nevada Legislature by the end of the year, has been studying the best strategies for developing events that would be in the indoor football stadium, which is due to open in 2020, and other venues in the region.
The committee has sought expertise in its first four meetings. Now, members will discuss what will be the best way forward. Discussion at previous meetings indicates the committee might propose the formation of a special sports commission or authority to coordinate attracting events. Such a commission could have a key role in the formation of a Super Bowl host committee.
One of the information providers has been an organization that already works on behalf of the Las Vegas Convention and Visitors Authority to coordinate and sponsor special events in Las Vegas, appropriately called Las Vegas Events.
One of the goals of Las Vegas Events is to come up with events that will fill our 150,000 hotel rooms, especially during traditionally slow periods.
And therein lies the problem with the Super Bowl.
The heads-in-beds strategy of the LVCVA and the economics of a Super Bowl bid are expected to be part of the conversation as a committee recommendation is developed.
Contact Richard N. Velotta at rvelotta@reviewjournal.com or 702-477-3893. Follow @RickVelotta on Twitter.