Trespassers winning big: Nevada regulators tackle growing problem
Updated October 30, 2023 - 10:50 am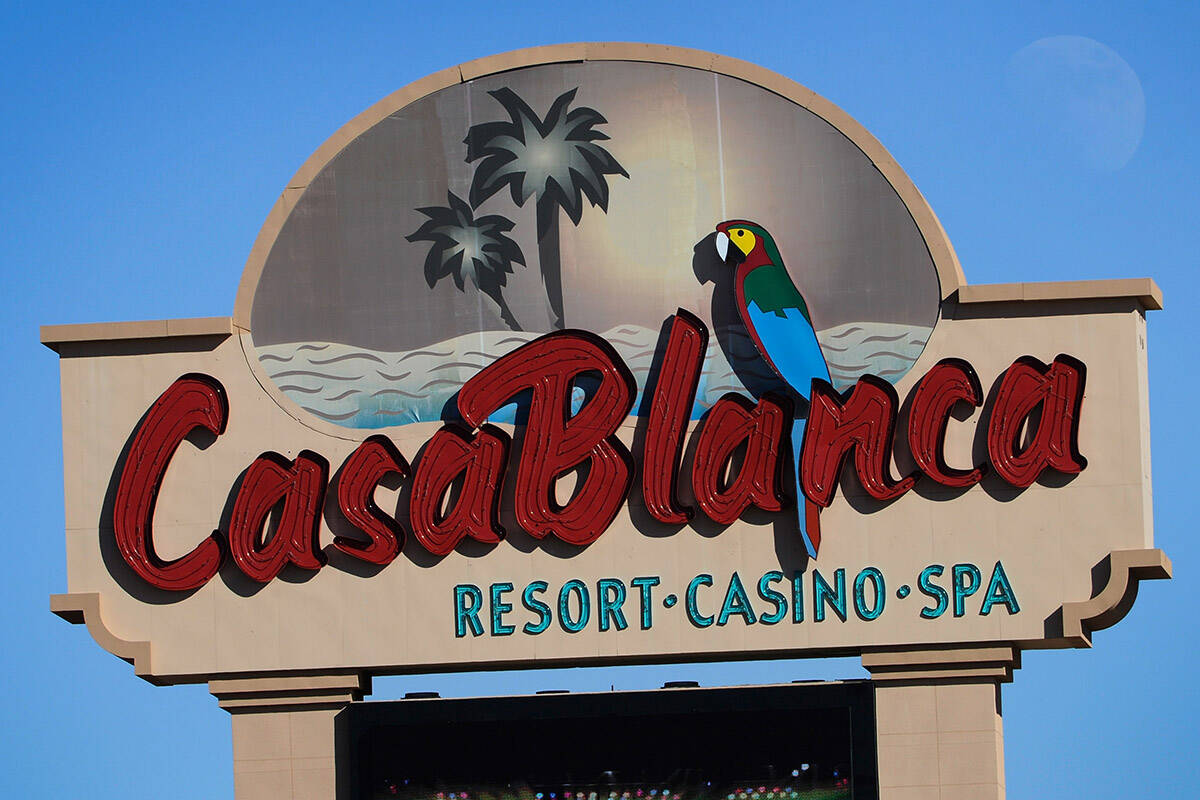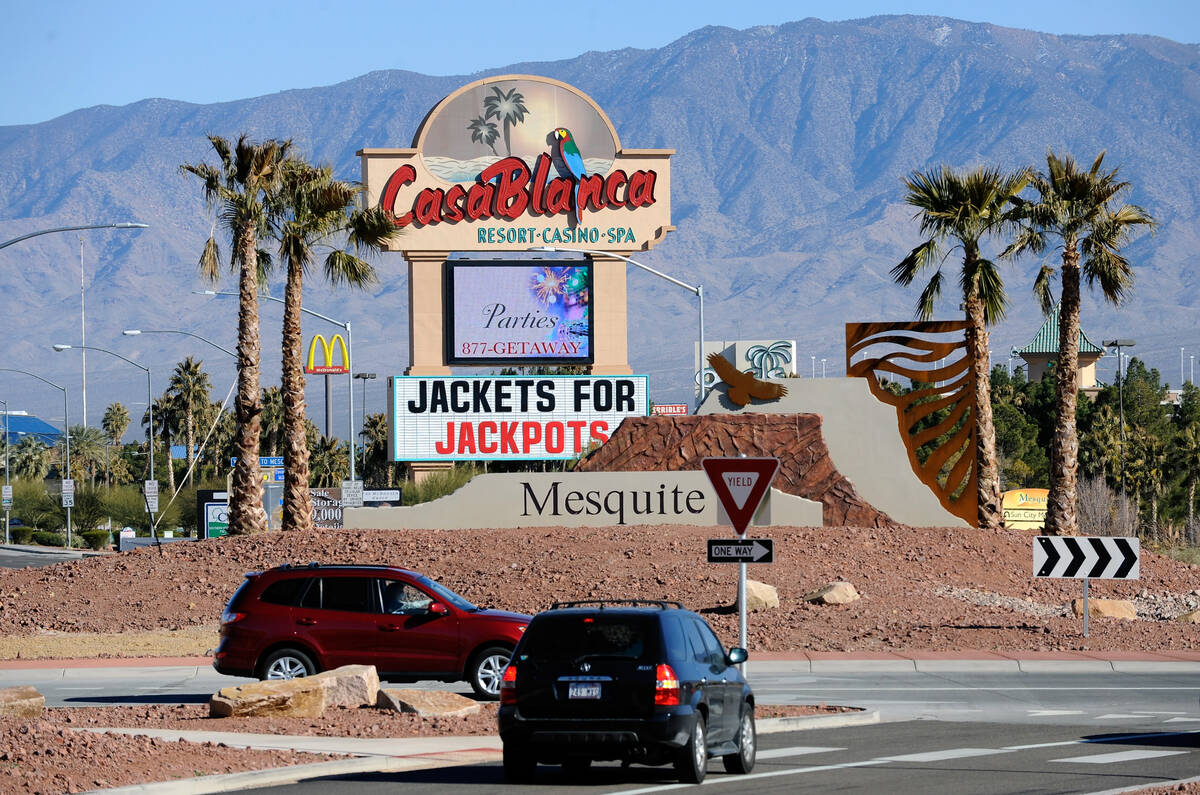 Nevada regulators are working to address a policy question that has stood for years and was brought to light this month when a Mesquite casino was required to pay a jackpot to a player who was banned from the property.
New details have emerged in a case involving gambler Rhon Wilson and the Casablanca hotel-casino, which was ordered to pay Wilson his winnings of $2,045.18 — in a rare split vote of the Nevada Gaming Control Board on Oct. 4. — despite him trespassing at the property multiple times over the years.
According to the hearing officer's report from the dispute obtained by the Las Vegas Review-Journal through a public records request, Wilson was playing a Dragon Link slot machine at the Casablanca on April 28 when he hit a $1,660 jackpot.
The jackpot was high enough to require Casablanca executives to fill out Internal Revenue Service paperwork for the gambler. When identification was requested, slot machine attendants discovered that the jackpot winner was Wilson, a serial trespasser.
A Casablanca policy established four days before the incident instructed slot machine attendants not to pay patrons who had been trespassed from the property, to call the Mesquite Police Department to have the trespassed patron removed and to notify the Gaming Control Board of the incident.
First removed in 2011
According to the hearing officer's report, Wilson was first kicked out of the casino on March 8, 2011, for stealing a $1 beer from a cart in a Casablanca lounge.
Since that incident, he was removed from the property five more times, once in 2014, twice in 2015, once in 2019 and once in 2022 for various offenses, including petty theft, drunk or disorderly conduct, and violations of prior trespasses.
When Wilson was removed in April, he had $385.18 in credits on the machine he was playing. Once removed, Casablanca officials deposited the $2,045.18 total amount of the jackpot and credits to its casino cage and awaited an inevitable patron dispute.
In patron disputes, the aggrieved player and a casino representative sit before a Control Board hearing officer, present evidence and a decision is reached.
Wilson requested a hearing April 29, and in a hearing conducted May 24, it was determined that he was entitled to his money because there was no slot machine malfunction — a common reason for hearing officers to side with the casino.
The board's policy at the time of the dispute required licensees to pay banned patrons who gambled undetected and won a jackpot. The policy separates the trespass, and subsequent prosecution of it, from the legal act of gambling, according to the dispute report signed by hearing examiners Chan Langsavath, Augusta Massey and Sebastian Ross.
Casablanca officials twice appealed the decision. The last appeal was to take the dispute directly to the Control Board, and that occurred at its October meeting.
At that meeting, Dick Tomasso, vice president of security and government affairs for Mesquite Gaming LLC, owner of the Casablanca, argued that as an illegal trespasser, Wilson shouldn't have even been at the Casablanca much less be allowed to win a slot machine jackpot. He said the cost of monitoring every player who enters a casino to identify which ones have been banned is cost prohibitive, especially if people disguise their appearance.
The Nevada policy of being fair and paying player jackpots isn't written in a regulation or statute, but it's a policy that has been observed for years.
Control Board Chairman Kirk Hendrick said the policy was in place well before he was appointed to the board, even prior to when the longest-serving board member, Brittnie Watkins, came aboard. Those two voted to affirm the jackpot; the third member, George Assad, a retired Las Vegas Municipal Court judge, opposed it.
'Bad policy'
"I just think it's bad policy," Assad said at the time. "Just because the policy has been on the books for a number of years doesn't mean it's good policy. We had a policy years ago during World War II to lock up 200,000 or 300,000 Japanese people, and that was the policy of the federal government for many, many years. Thank God that policy never returned."
While the Control Board upheld paying the jackpot to Wilson, the saga didn't end there. A week after the Control Board meeting, a workshop session addressing the Control Board Enforcement Division's policies was conducted, and the topic of paying jackpots to trespassed gamblers was a key topic.
Questions were raised about whether banned gamblers should be reimbursed for all of the money put into machines if they weren't supposed to be there.
Tomasso said the problem has grown worse, as players who have been banned recognize that paying a small fine for being cited for trespassing is no deterrent to sneaking into a casino and playing.
And it isn't just a Mesquite thing.
Clark County Assistant District Attorney Christopher Lalli said he reviewed records from Justice Court Judge Melissa Saragosa's special resort corridor court and found that in the month of July, there were 87 trespass cases heard.
Assad said he hoped the board could take action quickly, which probably means issuing a new written policy statement.
Contact Richard N. Velotta at rvelotta@reviewjournal.com or 702-477-3893. Follow @RickVelotta on X.