Australian billionaire Packer again rolls snake eyes in Vegas
December 16, 2016 - 11:12 pm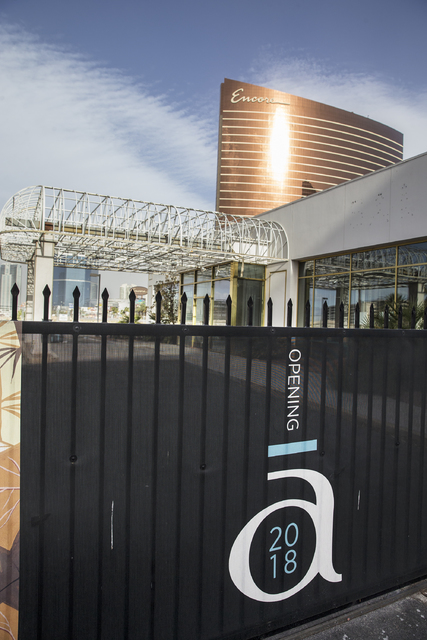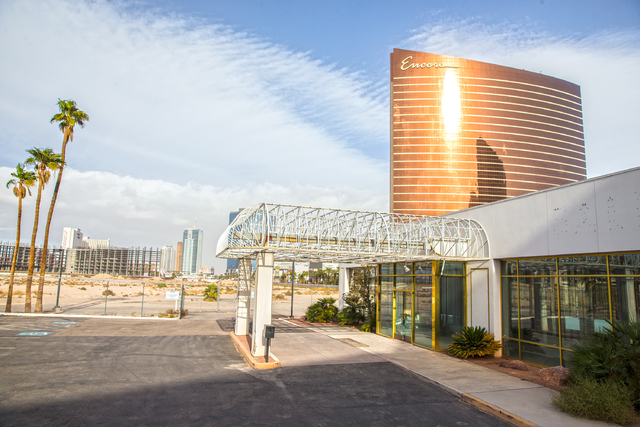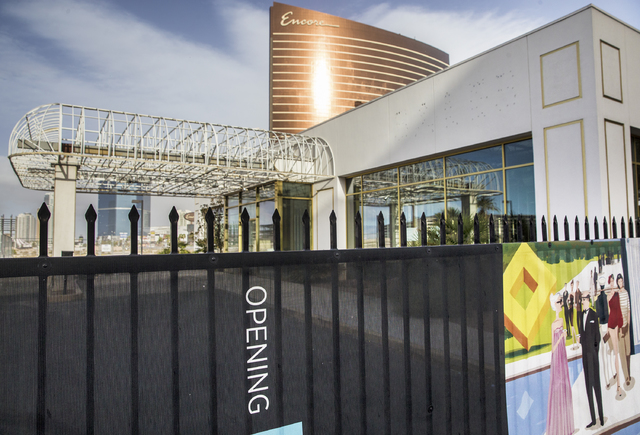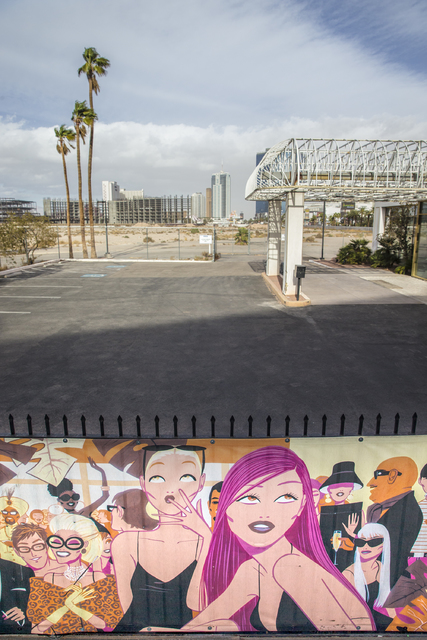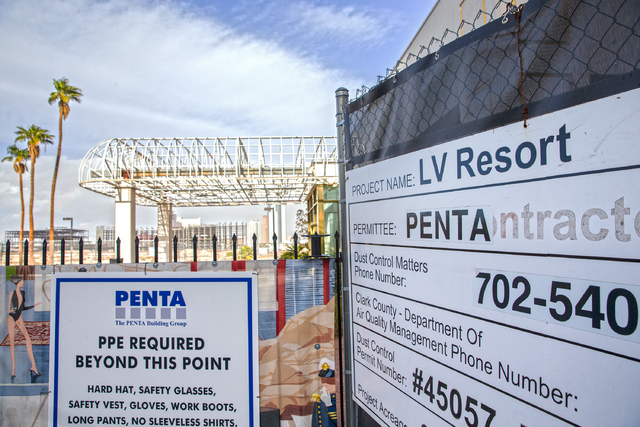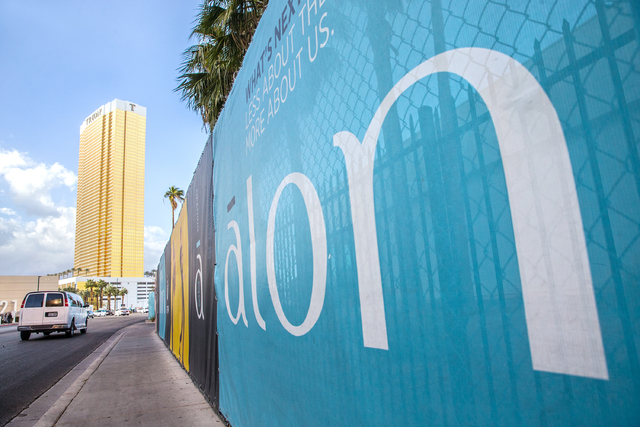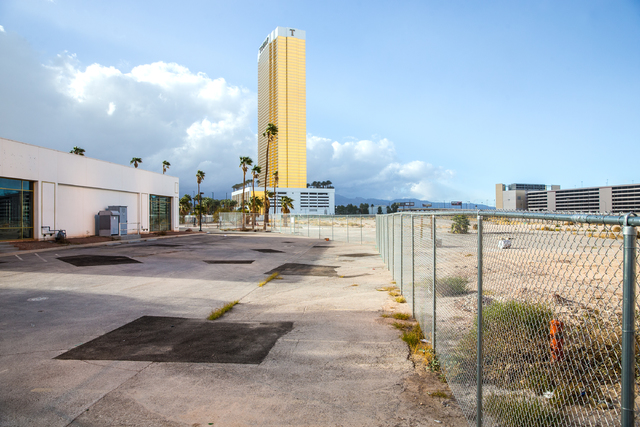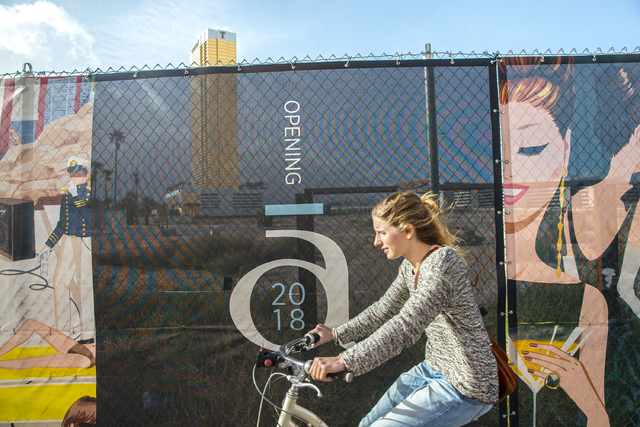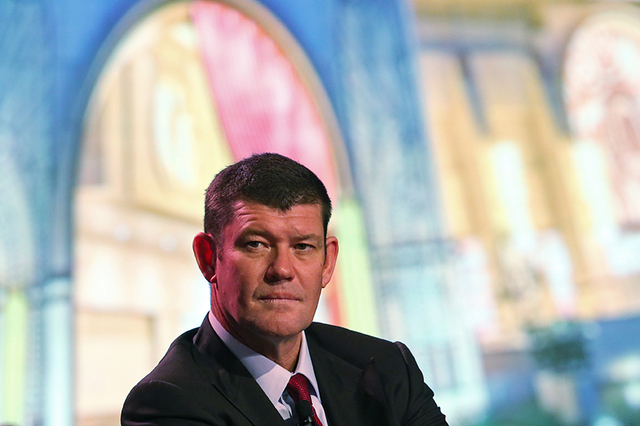 His 142-story tower? Never built. The Fontainebleau? An unfinished eyesore. The Alon resort? He's washed his hands of it.
Australian billionaire James Packer has invested a fortune in casinos, including in Las Vegas. But when it comes to building a resort in the heart of America's gambling mecca, Packer's plans keep fizzling.
The latest fizzle was finalized Thursday when his company Crown Resorts announced it was backing out of Alon Las Vegas, a proposed 3.4 million-square-foot, 1,100-room project next to Fashion Show mall on the Strip.
Packer and partners acquired the 34.6-acre site, former home of the New Frontier, in 2014 and said they expected to start building a resort in late 2015 and finish by 2018. But there has been little activity at the property, and Packer reportedly had trouble raising project funds.
Of course, Packer isn't the first person to propose a supersized Strip resort and not follow through. Las Vegas has a long, illustrious history of people pitching massive projects and never building them.
Still, Alon isn't the only thing that Packer, the largest shareholder at Crown, is pulling back from. When Crown announced it was bailing on the Las Vegas project, it also said it was selling about half its stake in Macau casino operator Melco Crown Entertainment. It later announced another sale of its Melco shares, saying the two deals would generate a combined $1.9 billion Australian ($1.39 billion U.S.) in proceeds for itself.
All told, the company's departure does not bode well for Alon — Crown was supposed to be its main financial backer — or, more broadly, the Strip's still-sluggish casino-real estate market.
Developers are largely ignoring the tourist corridor's vacant parcels. Resorts World Las Vegas, a planned Chinese-themed megaresort next to Alon, is showing little visible progress. The Fontainebleau, mothballed since 2009, was put up for sale more than a year ago and hasn't traded. In the past year, investors have bought more malls on the Strip than casinos, the bedrock of Las Vegas' economy.
Crown's holdings include casinos in Australia, London, Macau and Manila, and the company says it's one of Australia's largest entertainment groups. With an estimated net worth of $3.5 billion, Packer is one of the wealthiest people in his native country, according to Forbes magazine.
But in Las Vegas, his development efforts have fallen flat.
Last decade, he teamed with Texas developer Chris Milam and investment firm York Capital Management on a proposal to build Crown Las Vegas, a 1,888-foot, 142-story resort — the tallest building west of the Mississippi River, reports said — on the north Strip. The proposed height was later shaved to 1,064 feet, but in the end, the tower never left the drawing board. The project site — former home of the Wet 'n' Wild water park, and where ex-NBA and UNLV basketball player Jackie Robinson laid out plans a few years ago to build a 22,000-seat arena and 44-story hotel — remains empty.
(Meanwhile, Milam later unveiled plans to build an arena and three stadiums south of the M Resort in Henderson. City Hall sued him, however, claiming he wanted cheap public land to flip to other developers. As part of a settlement in 2013, Milam was banned from working on future projects in Henderson.)
In 2007, Packer put $250 million into the company developing Fontainebleau for a 19.6 percent ownership stake. The $3 billion tower was slated to open in 2009, but went bankrupt that year. Billionaire Carl Icahn bought the abandoned project in 2010 for $150 million.
Packer is only 49, and with plenty of money to his name, don't be surprised if he gives Las Vegas another try somewhere down the road.
It's always worth another shot, right?
Contact Review-Journal writer Eli Segall at (702) 383-0342. On Twitter at @eli_segall