Investor still pursues distressed Las Vegas real estate
December 1, 2017 - 5:07 pm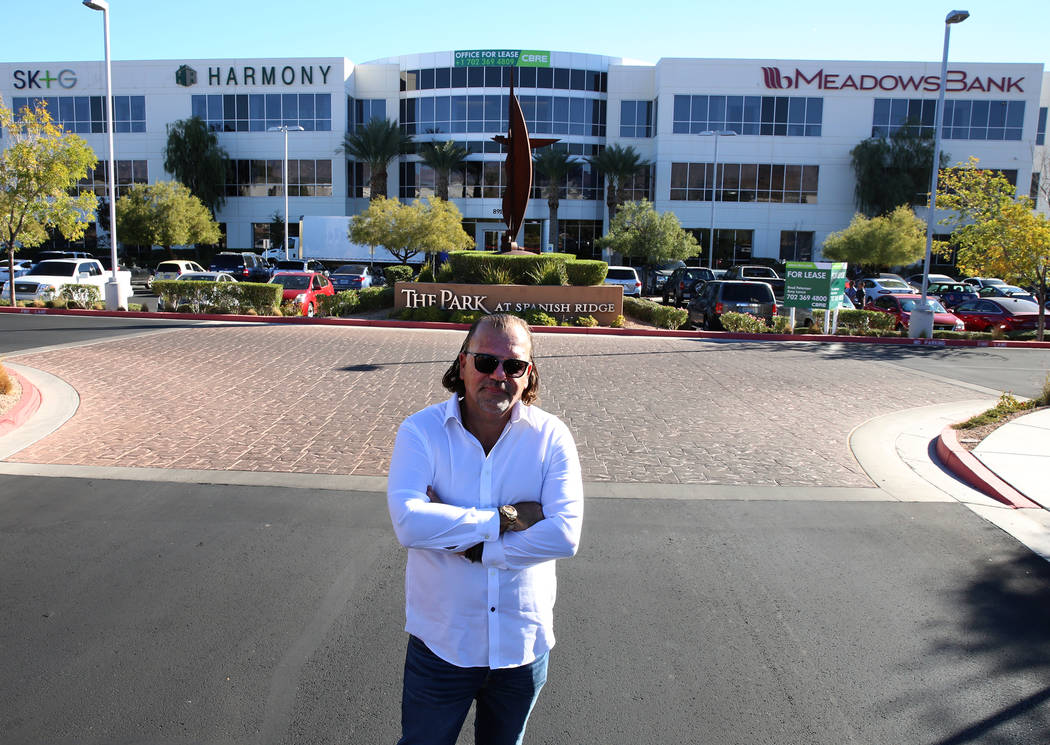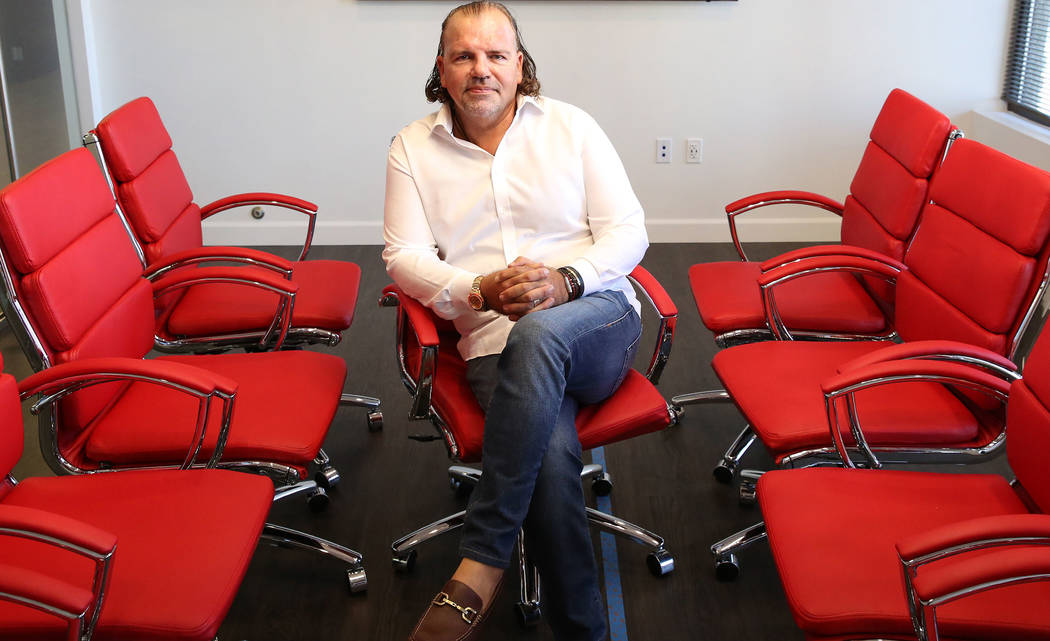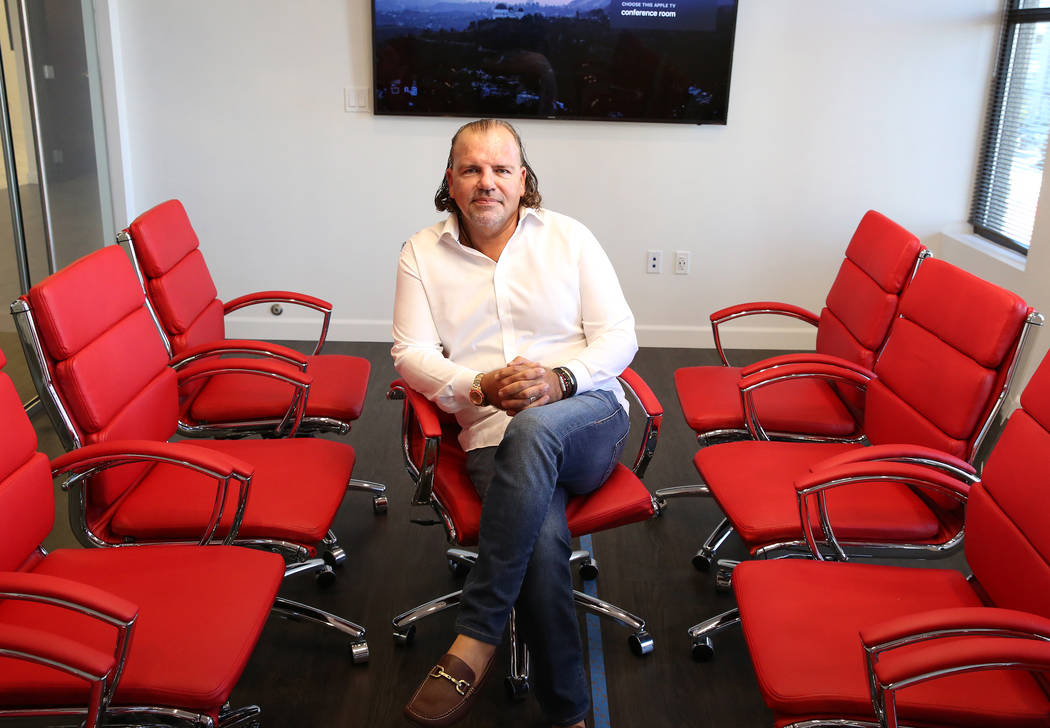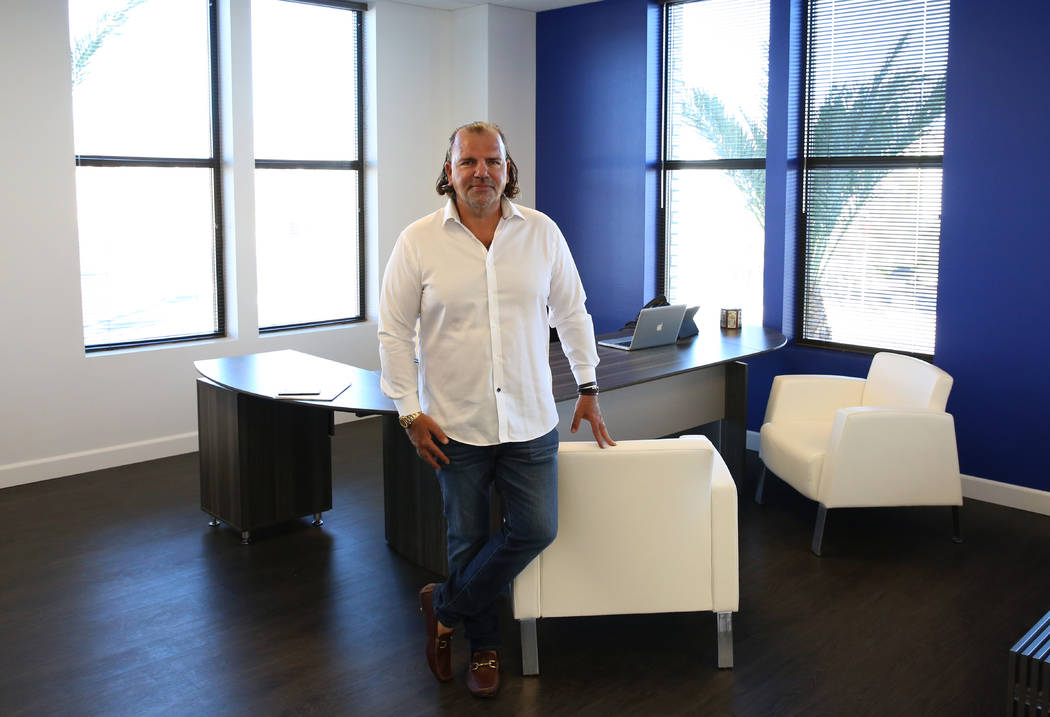 After the real estate market crashed last decade, investors swooped in for the leftovers. They bought cheap houses in bulk to turn into rentals and snapped up abandoned projects at steep discounts.
The bargain hunters included Ofir Hagay, who, with partners, bought partially built projects in Las Vegas, finished construction and signed tenants.
Today, beat-up, discounted properties are largely gone from the valley, but Hagay is still going after distressed real estate.
The 52-year-old Israeli native bought two office buildings out of bankruptcy in September for $24.8 million, property records show. He acquired the buildings, 8912 and 8918 Spanish Ridge Ave., in the southwest valley, through a new fund at his firm Moonwater Capital.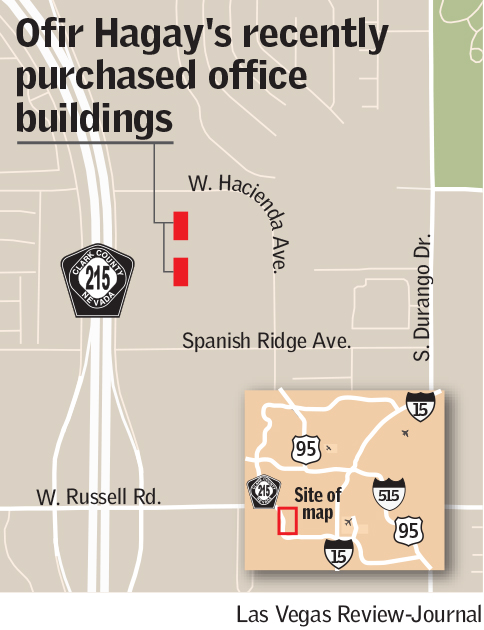 According to listing brokerage Sun Commercial Real Estate, 8912 Spanish Ridge, a three-story, 71,000 square-foot building, was fully occupied at the time of sale, and 8918, a two-story, 41,400-square-foot building, was 50 percent occupied.
Tenants include builder Harmony Homes, Meadows Bank and advertising firm SK+G, whose founders owned the buildings but pushed them into bankruptcy this year when their mortgage came due.
Las Vegas' office market is still wobbly from the recession. But Hagay's purchase comes amid a rising tally of office-building sales, reversing a recent slide, and stronger-than-average demand for space in the southwest valley.
The Spanish Ridge buildings were Hagay's first purchase through his new fund, he said, and he has another half-dozen or so deals in the pipeline.
And his background is, to say the least, a bit different than other developers'.
Israel, Africa, Bulgaria, Las Vegas
As he tells it, he was born in Jerusalem but, while in the Israeli military, broke his neck in a training exercise, blocking him from becoming a combat officer. He moved to Freetown, Sierra Leone, at age 22 and worked for a company that, among other things, imported rice and exported diamonds and other commodities.
While in Israel for his father's funeral, a coup hit Sierra Leone. Hagay says he lost everything and didn't go back.
He eventually moved to Bulgaria, spending 10 years there before arriving in Las Vegas in 2003.
Hagay did condo conversions here, or buy apartment-rental buildings and then sell the units. But the economy crashed, and Las Vegas became flooded with abandoned, underwater and bank-owned properties.
Hagay formed WGH Partners with investors Michael Werner and Benjy Garfinkle. Among other deals, they teamed with The Krausz Cos. of San Francisco to buy and finish ManhattanWest, a mothballed mixed-use project on Russell Road just west of the 215 Beltway. They renamed it The Gramercy, completed construction and filled it with office tenants, eateries and apartment renters.
They sold The Gramercy's two office and retail buildings this year for almost $62 million, three times what they paid for all of ManhattanWest in 2013.
Mortgage comes due
The Spanish Ridge buildings may have gone bankrupt, but they're open and operational, not abandoned and unfinished like some of Hagay's other purchases.
He bought the office buildings from SK+G founders Jerry Kramer and John Schadler, who filed Chapter 11 protection for the properties in March, records show.
In a court filing, Kramer said the ownership filed the case because the balance of their mortgage on the buildings was "due and owing."
In a recent interview, Kramer said his group was never late with its mortgage payments. But refinancing the debt would have required them to make a cash payment of $5 million to $6 million, and they "weren't willing to commit that kind of money," he said.
He said his group was "hoping to be able to work it out" by filing Chapter 11, but Hagay came along and "made an offer that made everybody whole."
Contact Eli Segall at esegall@reviewjournal.com or 702-383-0342. Follow @eli_segall on Twitter.
Las Vegas office stats
— Investors bought 46 office properties in Southern Nevada last year, down from 85 in 2013. But this year, buyers had picked up 52 by the third quarter.
— Las Vegas' office market had a 15.5 percent vacancy rate in the third quarter. Among submarkets, the southwest valley had the lowest vacancy rate at 12.2 percent.
Source: Colliers International