Strip investors aren't buying megaresorts — they're snapping up shopping malls
October 19, 2016 - 6:56 pm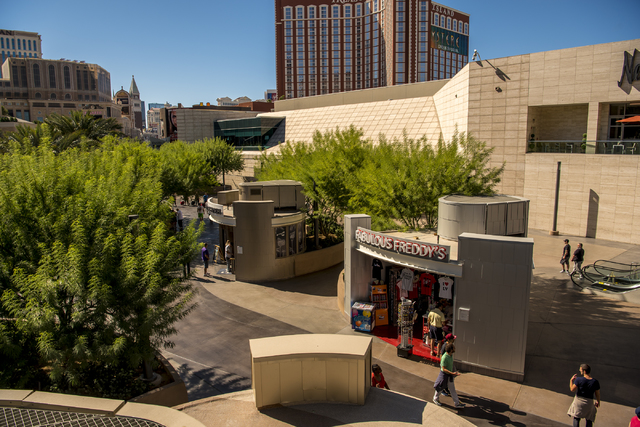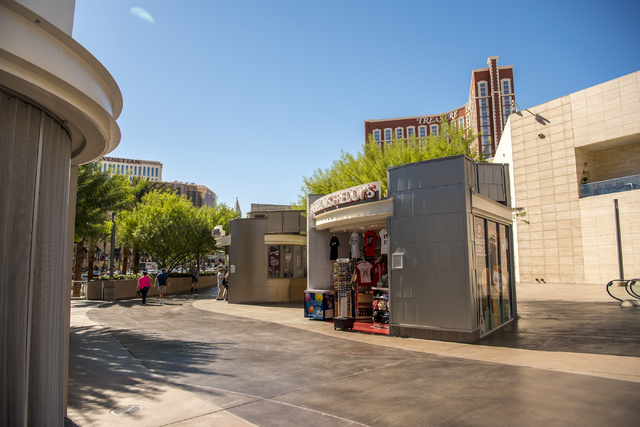 With a burst of billion-dollar deals this year, the Strip's real estate market has heated up again. But investors didn't buy megaresorts, the bedrock of the local economy.
They bought malls.
There has been no shortage of reports on the demise of American shopping malls, and the website deadmalls.com ("Welcome to Retail History!!") even chronicles the decline. But on the tourist-choked resort corridor of Las Vegas Boulevard, malls are packed with stores and shoppers, and out-of-state investors are betting big on them.
Indianapolis-based Simon Property Group and Atlanta's Invesco acquired The Shops at Crystals for $1.1 billion in April; New York investment firm TIAA acquired a 50 percent stake in Fashion Show for about $1.25 billion a few months later; and owners of the Miracle Mile Shops on Monday announced they sold the mall to Illinois-based Miller Capital Advisory and California public pension fund Calpers. The price was not disclosed but is said to be around $1.1 billion.
By comparison, over the past five years only a handful of U.S. malls sold for more than $1 billion apiece, according to research firm Green Street Advisors.
Not everything for sale on Las Vegas Boulevard is trading hands — land investors, for instance, are largely ignoring the Strip's vacant parcels. But the burst of mall sales comes amid low interest rates — cheap money, really — and after tourists increasingly ignored casino floors to spend money elsewhere.
Some 73 percent of visitors last year gambled while here. That's up from 71 percent in both 2014 and 2013 but down from 77 percent in 2011, according to a report by GLS Research for the Las Vegas Convention and Visitors Authority.
Crystals, meanwhile, was purchased with a combination of cash and a $550 million, 10-year mortgage with a fixed rate of 3.74 percent, Simon reported.
Developers have built more retail projects on the Strip the past few years to lure visitors, and even drugstores – which on the Strip probably sell more booze, shot glasses and snacks than medicine – are selling for top dollar. Last year, a Walgreens property on Las Vegas Boulevard at Convention Center Drive sold for $37 million, up 33 percent from what the sellers paid in 2012.
Still, there are some signs that the retail market is cooling. Visitors who shopped in Las Vegas last year spent an average of about $215 per trip, down 13 percent from 2014 and 17 percent from 2012, according to GLS.
Is Las Vegas floating in a retail bubble? Time will tell, but for now, don't be surprised if other properties sell for hefty prices. After all, who would pass on a billion-dollar payday?
Contact Review-Journal writer Eli Segall at (702) 383-0342. On Twitter at @eli_segall.