Bars selling less alcohol, speakers say at Las Vegas trade show
Updated March 29, 2018 - 7:23 pm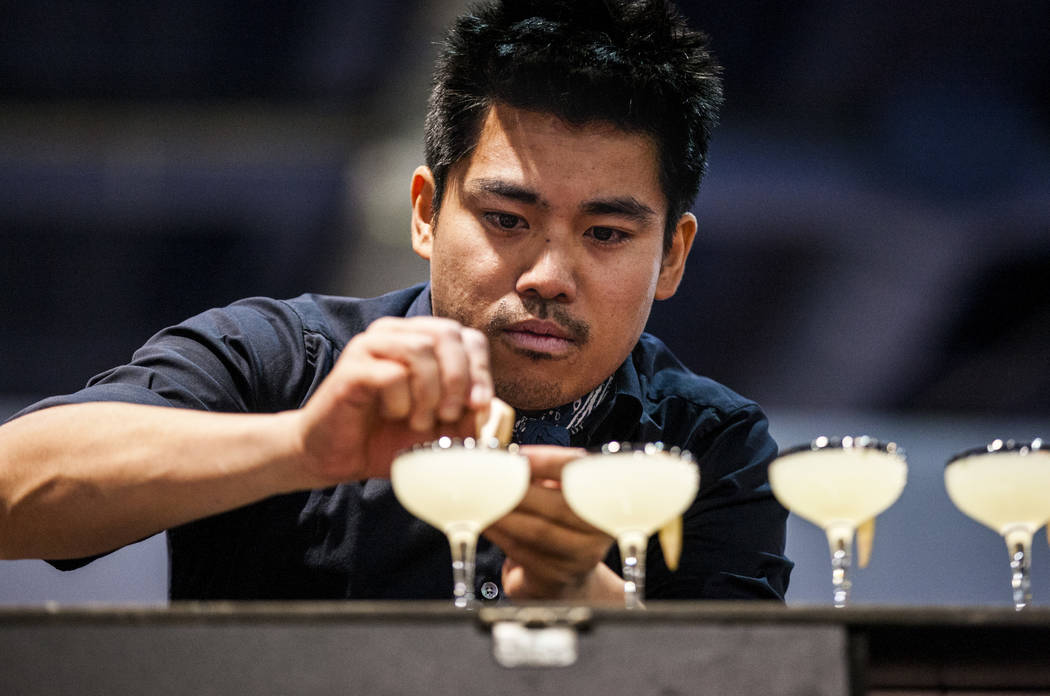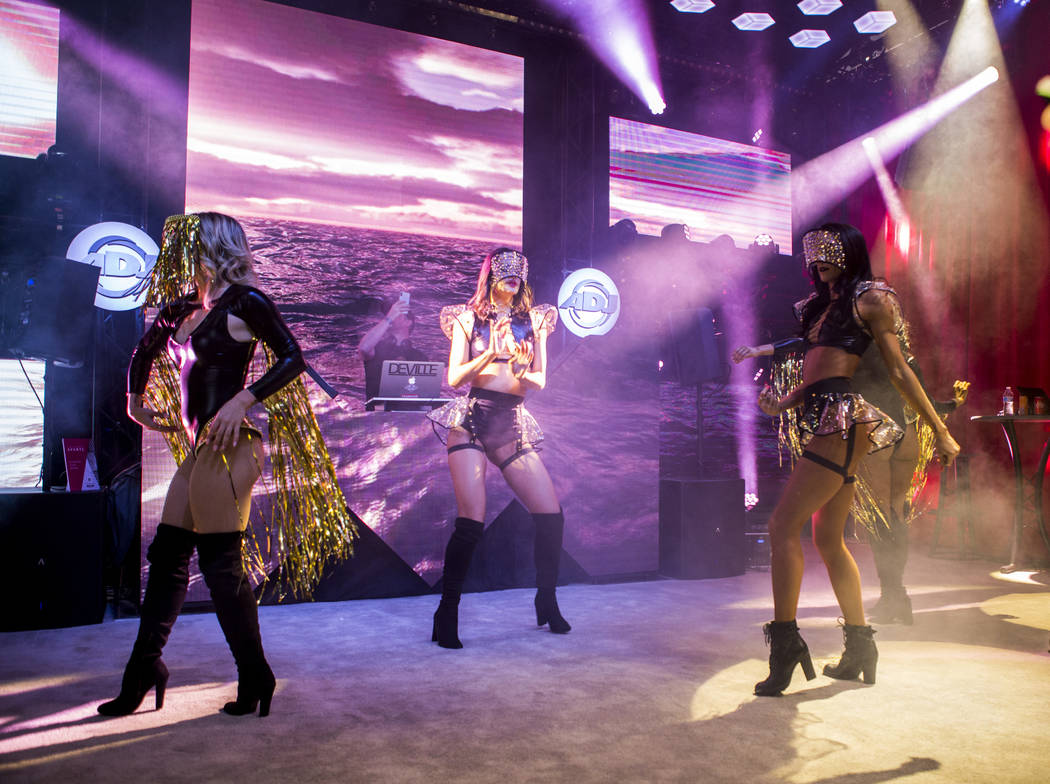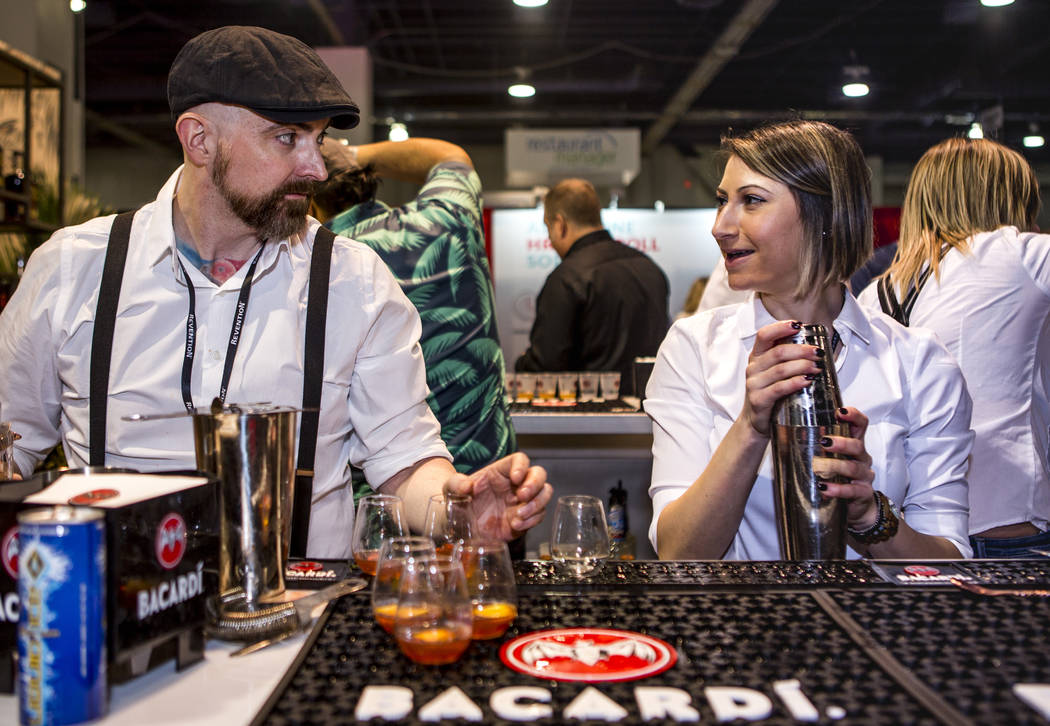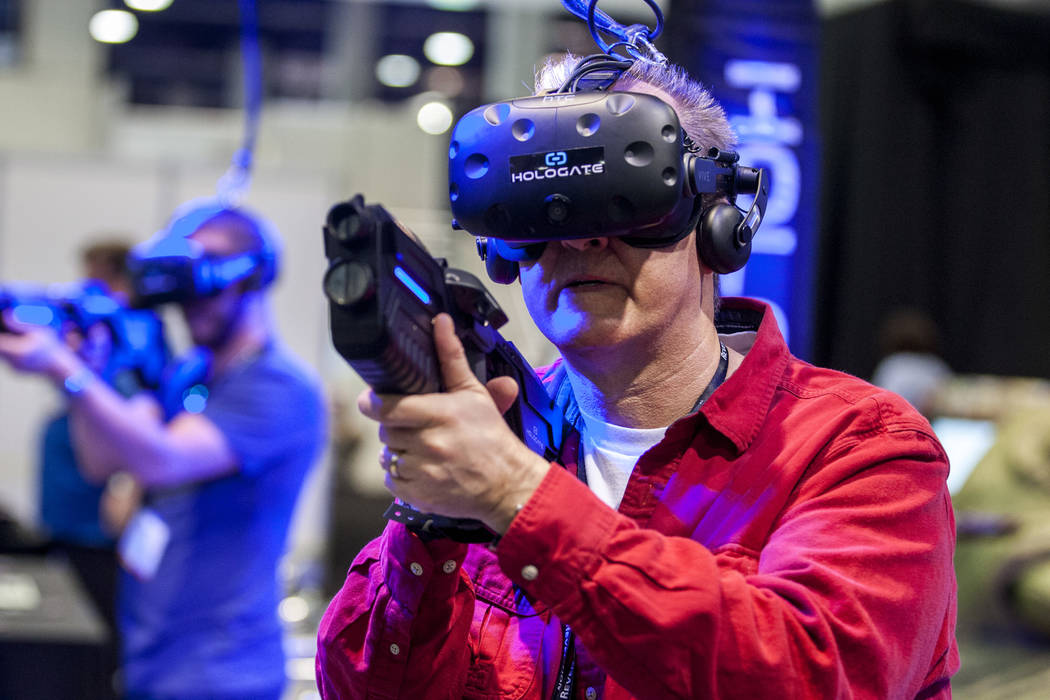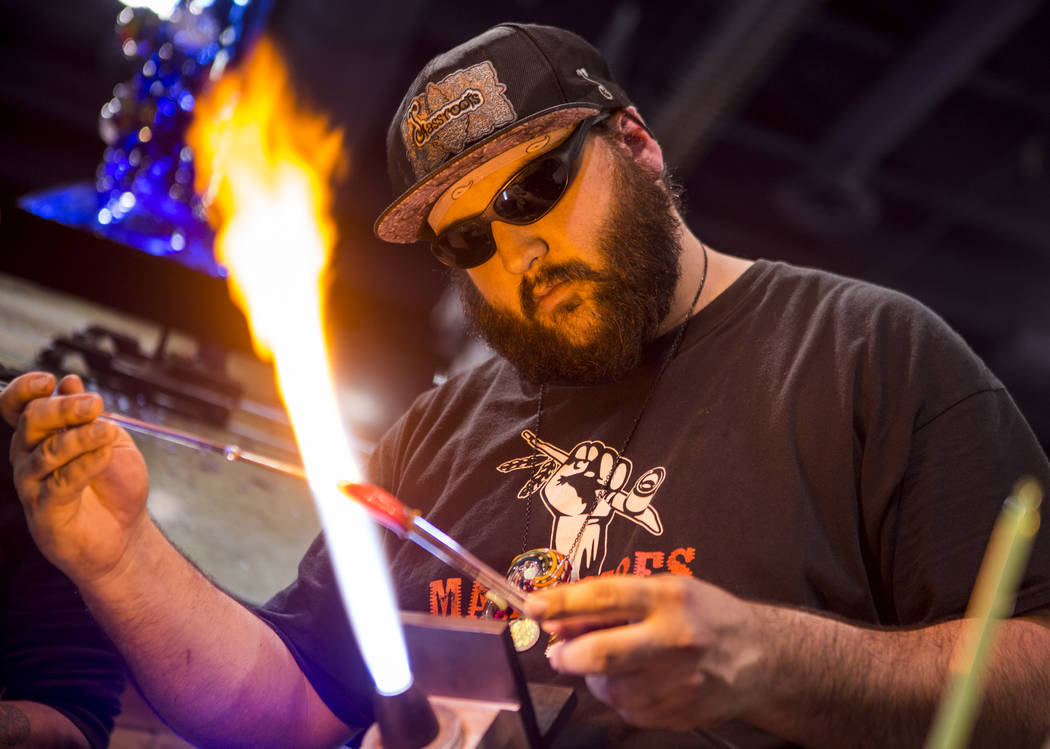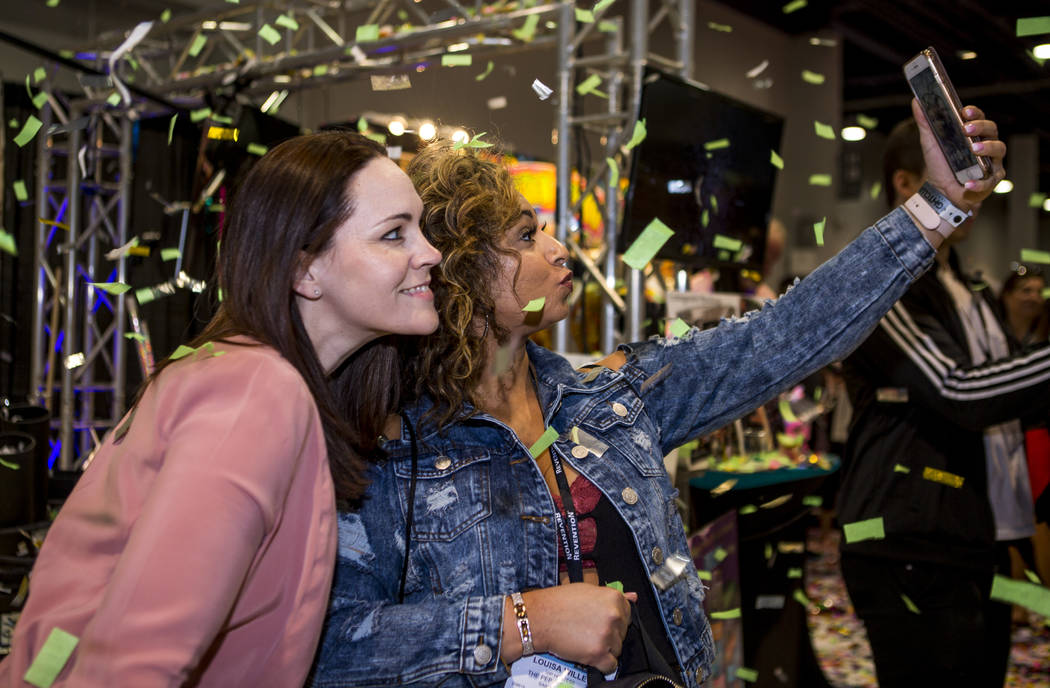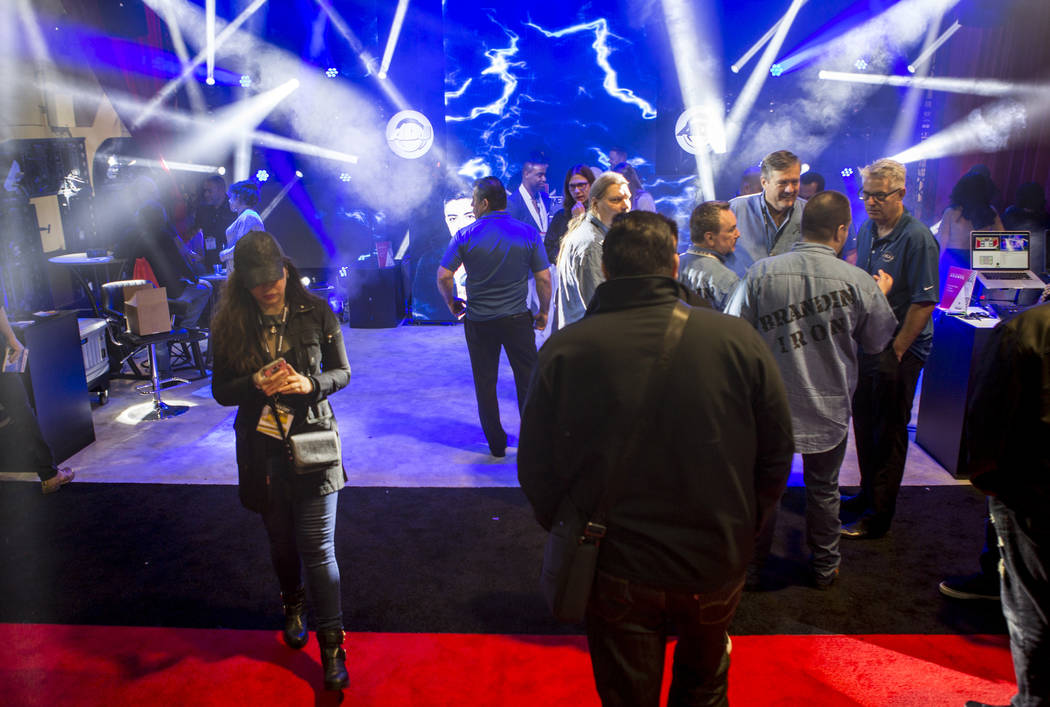 Bars and restaurants in the U.S. are selling less alcohol as a new generation comes of drinking age and third-party services deliver beer, wine and liquor to the home.
The legalization of recreational cannabis in more states might also continue to pressure on-premise alcohol volumes as state regulations prohibit bars from selling marijuana products, said presenters this week at the annual Nightclub and Bar Show at the Las Vegas Convention Center.
Bars and venues could embrace esports and virtual reality to help offset the negative trends and widen their customer base, presenters said at an industry panel at the show.
The annual Nightclub and Bar Show attracted more than 30,000 industry professionals from around the world for three days of lectures, training and site visits of top Las Vegas clubs. Hundreds of companies — from makers of drinks to designers of bar stools and producers of audiovisual equipment — exhibit their goods. The three-day show wrapped up this week and was closed to the public.
Premium drink demand
Alcohol sales on-premise are expected to decline 0.2 percent this year, led lower by beer, to about 1.8 billion gallons, according to a presentation by Technomic Inc., an industry research and consulting group.
The dollar volume of sales though is expected to rise this year about 2.3 percent, driven by higher prices and greater demand for premium drinks such as brandy and cognac, said Donna Hood Crecca, associate principal at Technomic.
Alcohol volumes have been flat for several years as young adults now turning 21, called Generation Z, are less inclined to spend time at bars or restaurants than previous generations, she said. Having grown up during the recession when families had to tighten belts, the new generation is more cost-conscious, Crecca said.
Younger drinkers are also more interested in creating their own cocktails at home and experimenting with flavors, said Technomic principal Melissa Wilson, calling it the "Starbucks effect" for the coffee chain that stimulated people to learn more about coffee beans and flavors.
Home delivery
There are about 65,000 bars and venues that primarily generate revenue from alcohol sales in the U.S. and nearly 245,000 casual dining restaurants that serve alcohol, Crecca said.
They account for 75 percent of the annual $109 billion in on-premise alcohol sales.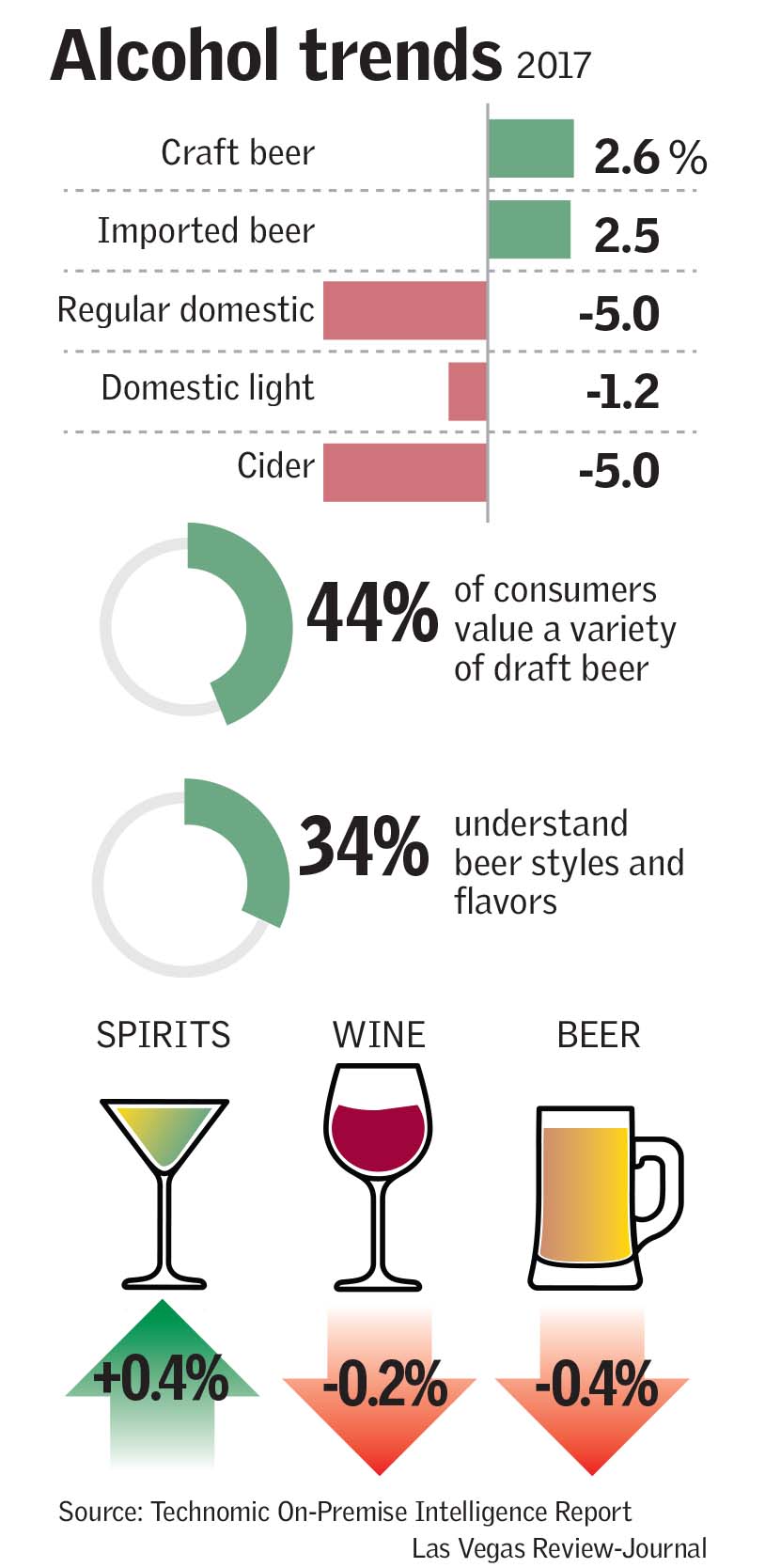 But they face a major disruption from third-party home delivery services such as Uber Eats, Postmates and Doordash, which have expanded rapidly over the past two years, she said
Doordash served 650 cities in 2017, up from 17 cities in 2016, Postmates more than doubled its presence the same year to 230 cities, and Uber Eats rose more than fourfold to 45, according to Technomic's presentation.
"Alcohol delivery has been one of our most requested features from DoorDash users," the company said in a post on its website in 2016.
Hotels and stadiums are grabbing more a piece by the alcohol market by offering better service and products like craft beer, Crecca told the crowd.
Bar esports teams
The Nightclub and Bar show featured a new pavilion this year dedicated to esports and virtual reality. The new forms of entertainment could help attract younger audiences seeking social interaction to bars, said Thom Greco, the show's chairman.
"As our industry is evolving we are paying attention to the changing habits of both Generation Z and millennials," Greco said. "That includes experiential activities such as esports."
Hundreds of attendees turned out Wednesday to hear a five-person panel discuss how to integrate esports into venues.
Bars can create their own esports teams to compete with other venues around the country and potentially internationally, said Shawn Smith, president of Harena Data and one of the panelists.
Smith, a bar industry consultant, said he is trying to set up an esports league and has about 50 venues interesting in taking part. The games would be shown on screens inside the bar for other customers to follow.
"Esports is as much of a spectator sport as a participant sport," Smith said. "If you give younger people a social activity they enjoy, they will come out."
Newzoo, a market research company, forecasts the number of esports fans will grow to about 165 million this year with the majority under 35.
The Bar Experts, an industry consultancy group, is encouraging venues to jump on the esports bandwagon. The Bar Experts recently finished work with a lounge and nightclub in Boston to host monthly local esports tournaments, President Ryan Dahlstrom said. He said another venue in Nashville, Tennessee, is hosting a two-day, statewide esports tournament in May.
"A lot of bar owners turn down esports when they first get approached to host these types of events because they think it's just a bunch of kids playing games. But when you look at the core audience, a lot of these participants are prime customers for bars and lounges," said Preston Rideout, vice president of The Bar Experts.
Contact Todd Prince at 702 383-0386 or tprince@reviewjournal.com. Follow @toddprincetv on Twitter.