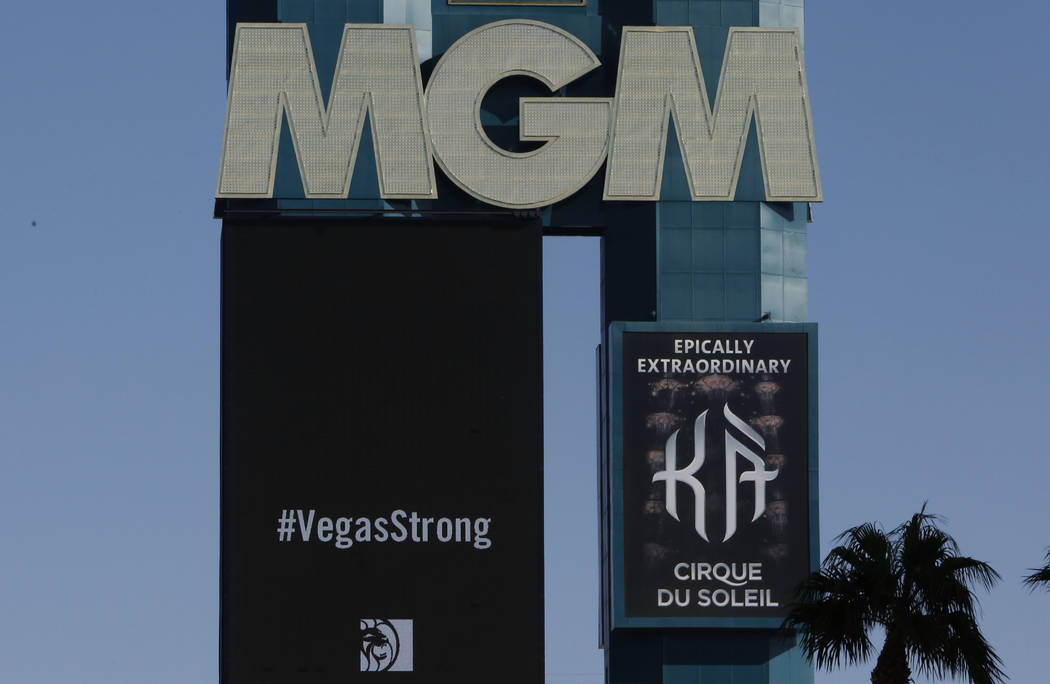 A Canadian investment firm is trying to profit on the pain being felt by MGM Resorts International shareholders.
TRC Capital Corp. made an unsolicited offer this week to buy 3 million MGM shares from shareholders for a fixed price of $29.50, MGM said in a statement. The price is a 1.9 percent discount to today's closing price of $30.07.
TRC is known for making so-called "mini-tender offers" for large blocks of stock normally at a 4.5 percent discount. TRC's offer for MGM shares is worth $88.5 million and equates to 0.5 percent of the company's shares.
MGM has called on shareholders to reject the offer.
"The Company does not endorse TRC Capital's unsolicited mini-tender offer and recommends that stockholders do not tender their shares because the offer is at a price below the current market price for the Company's common stock and subject to numerous conditions," MGM said in a statement Thursday.
MGM's share price has fallen 7.7 percent since Oct. 1, when a gunman holed up in one of the company's Las Vegas properties killed 58 people at a concert. The Dow Jones Industrial Average has risen nearly 2 percent over that same time period.
The shooting raised concerns that tourists and companies might cancel stays and conventions at their properties, affecting the company's earnings. It also sparked fears of lawsuits.
Michael Dominguez, MGM Resorts senior vice president and chief sales officer, said this week that there were only some "minor" cancellations.
The unsolicited offer to MGM shareholders is at least the third TRC has made this month. The company has made offers to shareholders of Open Text Corp. and Level 3 Communications Inc.
Contact Todd Prince at 702 383-0386 or tprince@reviewjournal.com. Follow @toddprincetv on Twitter.