County weighs allowing resort cinemas to serve alcohol
September 1, 2015 - 5:31 pm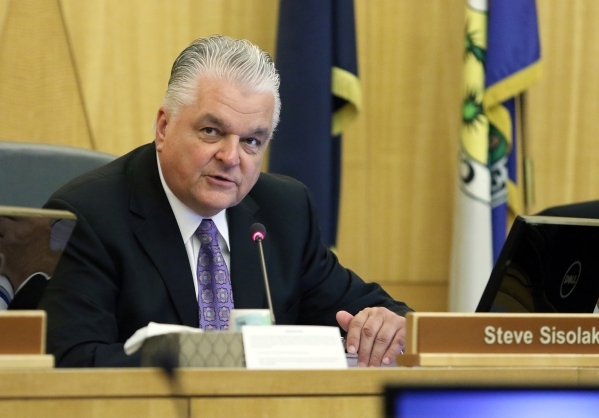 Southern Nevada likes its alcoholic beverages. But in at least one corner of some sprawling hotel-casinos, it's hard to find a stiff drink.
Clark County commissioners started initial discussion Tuesday about a proposal that would allow movie theaters inside resorts in unincorporated areas of the county to sell alcoholic beverages.
They're also thinking about extending the proposal to community theater groups that put on shows.
In both cases, county leaders say it's a matter of fairness.
Free-standing movie theaters not located in resorts are allowed to sell alcoholic drinks, but those in resorts cannot sell alcohol, under existing county code.
"This is to level the playing field," said commission Chairman Steve Sisolak, adding that he was approached by the industry.
It's unclear why, but at some point, the county approved an ordinance forbidding theaters in resorts from selling alcoholic drinks.
"I don't know how it got put there or when it got put there," Sisolak said.
Still, it would be a big move for a region where hotel-casinos are one of the main industries — including spots off the Strip aimed at locals.
Commissioner Chris Giunchigliani said her main concern is to help community theater groups.
Officials also said the proposal would allow the groups to raise revenue.
No industry representatives weighed in on Tuesday, though that's expected later, when the county has a public hearing.
The commissioners have a three-step process for passing ordinances. Something more detailed will come back for an introduction at a meeting, probably in several weeks.
A final vote would be expected at the following meeting.
Contact Ben Botkin at bbotkin@reviewjournal.com or 702-387-2904. Find him on Twitter: @BenBotkin1.