COVID policy hands Macao's casinos worst financial year ever in '22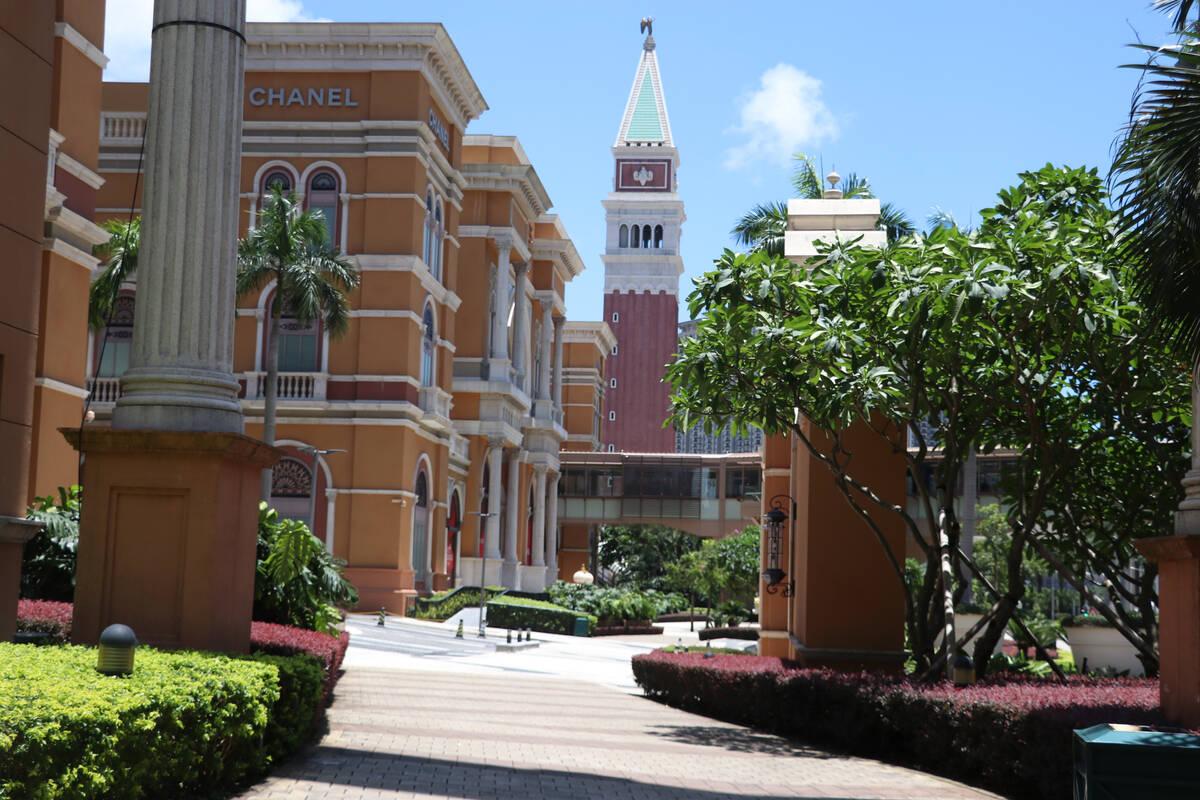 Casinos operating in Macao, including those owned by three Las Vegas-based companies, reported their worst financial year on record with $5.24 billion (U.S.) in gross gaming win for 2022, a 57.4 percent year-over-year drop.
The worst year prior to 2022 was $7.51 billion in 2020 — the year COVID-19's outbreak resulted in casino and border closures and the imposition of health restrictions.
The region's Gaming Inspection and Coordination Bureau on Sunday reported its 39 casinos had total winnings of $432.6 million in December, the fifth-best month of the year. The December total was 56.3 percent behind the total from December 2021.
But operators in Macao have new optimism, after the Chinese central government last month began lifting some of the restrictions that had been imposed. Resorts are looking at a bounceback that could begin as early as Jan. 22 when the Chinese Lunar New Year, the Year of the Rabbit, begins a 10-day celebration.
Casinos operating in Macao also are encouraged to have their licenses renewed for a 10-year term that began Sunday. The renewals are particularly important to Las Vegas Sands Corp., the market leader in Macao, MGM Resorts International, which has two resorts in Macao in a partnership with Hong Kong-based Pansy Ho, and Wynn Resorts Ltd., which has three properties there.
Those companies' Macao resorts have accounted for between 40 percent and 65 percent of those companies' revenue totals over the years.
Macao has experienced choppy gaming revenues over the past two years as a result of the central Chinese government's "zero COVID" policy that shut down cities on the Chinese mainland and closed its borders, which kept tourists away from the only place in the country where gambling is legal.
The three Las Vegas companies as well as the three other Macao concessionaires already have begun announcing plans to invest billions of dollars in nongaming amenities in Macao as part of their relicensing agreements.
Sands, for example, announced in a Securities and Exchange Commission filing that it will invest $3.5 billion in Macao over the next decade. Since the COVID outbreak in China and the company's decision to sell its Las Vegas assets for $6.4 billion in 2021, the company has relied on its operation in Singapore as a prime source of revenue while it reviews options for developing resorts in Texas, New York and Florida.
Sands also announced plans to market its Macao properties internationally to attract visitors.
The Review-Journal is owned by the Adelson family, including Dr. Miriam Adelson, majority shareholder of Las Vegas Sands Corp., and Las Vegas Sands President and COO Patrick Dumont.
Contact Richard N. Velotta at rvelotta@reviewjournal.com or 702-477-3893. Follow @RickVelotta on Twitter.