Elaine Wynn's lawyers suggest second settlement involving Steve Wynn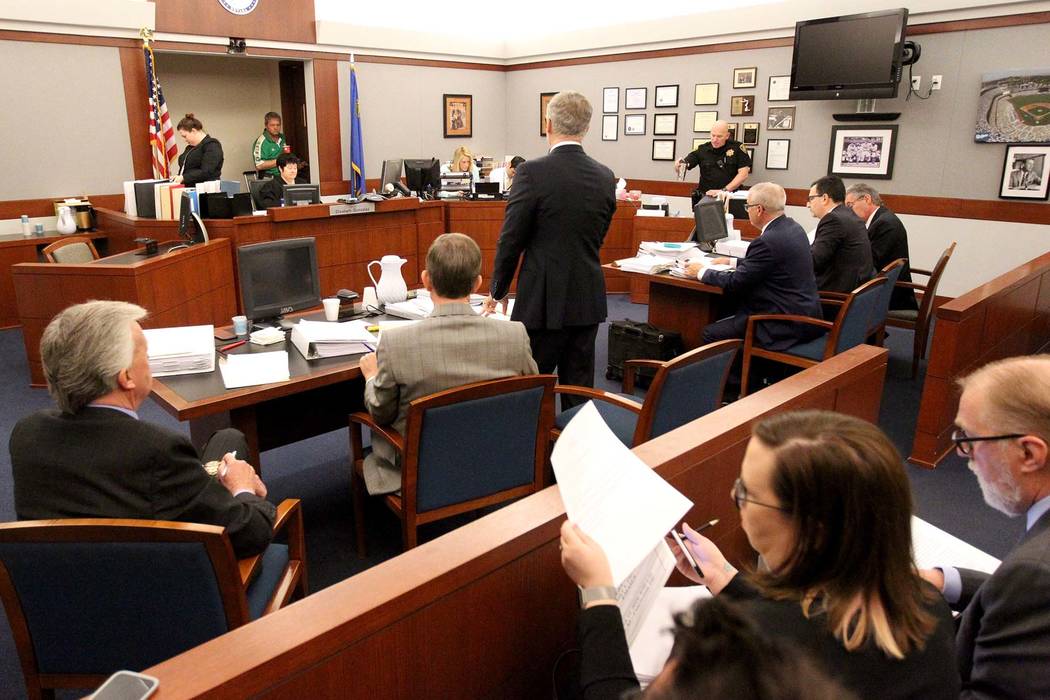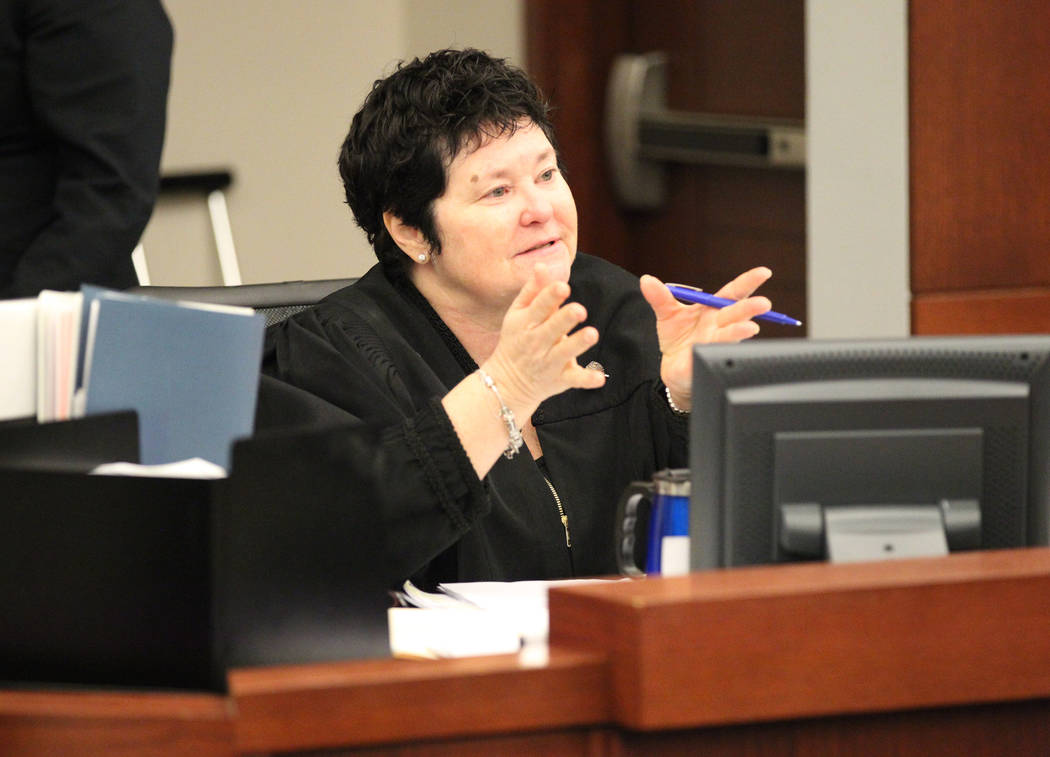 Lawyers for Elaine Wynn told a Nevada judge on Friday there is a second settlement involving Steve Wynn, and a spokesman for Wynn Resorts confirmed the board's special board committee has been investigating those claims.
The emergence of a second settlement arose as Chief District Judge Elizabeth Gonzalez ruled on nearly 20 motions relating to whether evidence and witnesses were pertinent to a pending case among Elaine Wynn, Steve Wynn and Wynn Resorts.
During the hearing in downtown Las Vegas, the judge disallowed certain evidence and witnesses that Elaine Wynn's legal team sought to include after the Oct. 19 discovery deadline.
Attorney Mark Ferrario, representing Elaine Wynn, tried to justify the delay, arguing that "it's been a dogfight to get even the most basic information" from Wynn Resorts. That is when Scott Stein, supporting Ferrario, suggested a second settlement.
"What about Mr. (Frank) Schreck? What about the second settlement? We've just learned about that," he asked Gonzalez. Schreck is Wynn's longtime outside counsel.
Stein did not offer any more details about a second settlement during the hearing.
But Wynn Resorts spokesman Michael Weaver said the special board committee investigating sexual harassment allegations against Steve Wynn has been aware of the possibility of a second settlement since Jan. 30.
Steve Wynn paid $7.5 million in 2005 to settle a sexual harassment case with a former employee — a deal that only became public in recent months.
Seeking damages
The pending case, set to go to trial in April, involves Elaine Wynn's claims for breach of contract. She is demanding $460 million in damages from the company for losing her board seat in 2015, according to Wynn Resorts lawyer James Pisanelli.
The nominating committee did not put Elaine Wynn up for re-election primarily because of a 2012 lawsuit she filed against her ex-husband. She nominated herself as a candidate but did not receive enough shareholder votes.
Her damage total is based on the calculation of an independent analyst.
Pisanelli accused Elaine Wynn of violating confidentiality agreements, stealing company records for her own use and seeking to drive the company's shares "down to zero" if she didn't get a revised divorce settlement from Steve Wynn.
He called her claim of being a whistlerblower to protect the company "a false narrative."
Pisanelli's courtroom remarks triggered a sharp exchange with Ferrario.
"Gosh, protecting the company. That is really interesting in light of what has come out. That's fascinating. Who was protecting the company?" Ferrario asked.
"Not Elaine Wynn," Pisanelli snapped.
"Was Steve Wynn?" retorted Ferrario, who was unable to get in another word before Gonzalez interrupted.
"Guys, it would be really nice if you would both act like grown-ups," she told them, restoring calm to the courtroom.
Rulings issued
Gonzalez ruled in favor of Wynn Resorts by banning the jury from hearing Steve Wynn's "inappropriate political rantings."
However, she will allow them to hear that Steve Wynn gave political donations to former Gov. Bob Miller and his son, Ross. Bob Miller is the longest-serving director at Wynn Resorts and a member of the compliance committee.
Lawyers for Wynn Resorts and Steve Wynn are trying to dismiss accusations of sexual harassment and "illegal gambling" by a former executive on the grounds they are not relevant to Elaine Wynn's case of breach of contract.
"None of these sideshows bear any relevancy — and if they do it is very minimal relevancy — to those claims," said Wynn Resorts lawyer Todd Bice. "They would like to try a case about sex, sexual harassment, illegal gambling without their being any evidence to link those allegations to the claims she has asserted."
But Stein argued the compliance committee "sat on its hands and repeatedly did nothing" with the corporate concerns Elaine Wynn raised.
Ferrario also argued that the allegations are relevant as they highlight corporate governance problems at Wynn and why she was not renominated.
To decide the relevance to the case, the judge granted Wynn Resorts and Steve Wynn the right to hold a Petrocelli hearing to discuss these "other bad acts." The hearing will be held March 27 and may last a few days.
Ferrario mentioned a half-dozen Wynn executives he wanted to testify during that hearing.
"Let's do it. Let's have a party," he said in response to the judge's order.
Representatives for Elaine Wynn and Steve Wynn on Friday declined to comment. Former Gov. Bob Miller did not return a call for comment.
Contact Todd Prince at 702-383-0386 or tprince@reviewjournal.com. Follow @toddprincetv on Twitter.
RELATED
Judge invalidates shareholder agreement between Steve Wynn, ex-wife
Wynn Resorts drops all claims against co-founder Okada
The Petrocelli hearing
A Petrocelli hearing is named after Tracy Petrocelli, a three-time convicted killer. While Petrocelli was on trial for a 1982 murder, the jury heard testimony about a 1981 murder he had not be yet been convicted off.
Petrocelli's lawyers argued on appeal that such evidence was unfairly prejudicial, citing trial law that generally prohibits evidence of prior bad acts or bad character except under certain circumstances.
In a 1985 decision, the Nevada Supreme Court upheld Petrocelli's conviction but set out a new test for courts to determine what "prior bad acts" can come into evidence at trial.
The state high court's ruling led to the establishment of what is known as a Petrocelli hearing, at which defense attorneys and prosecutors argue over whether the "bad acts" evidence meets the standard spelled out in the 1985 ruling.