Gaming Commission approves licensing for Resorts World Las Vegas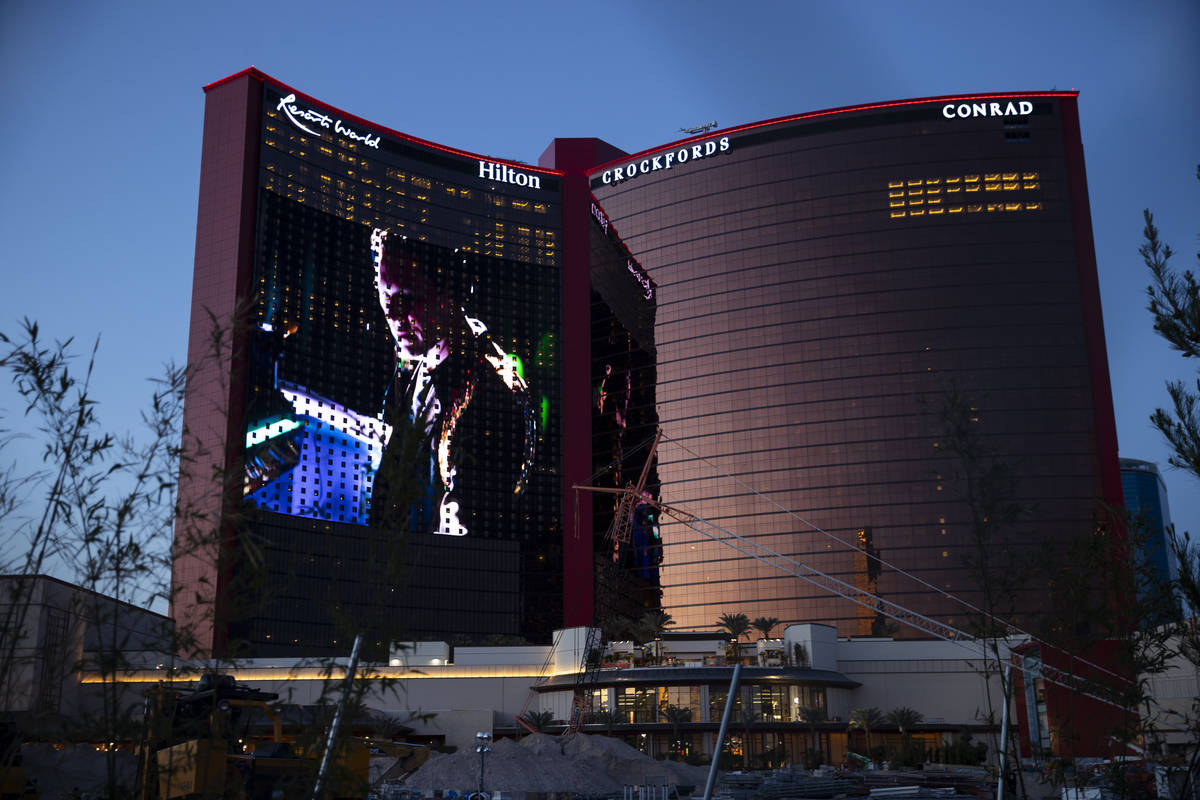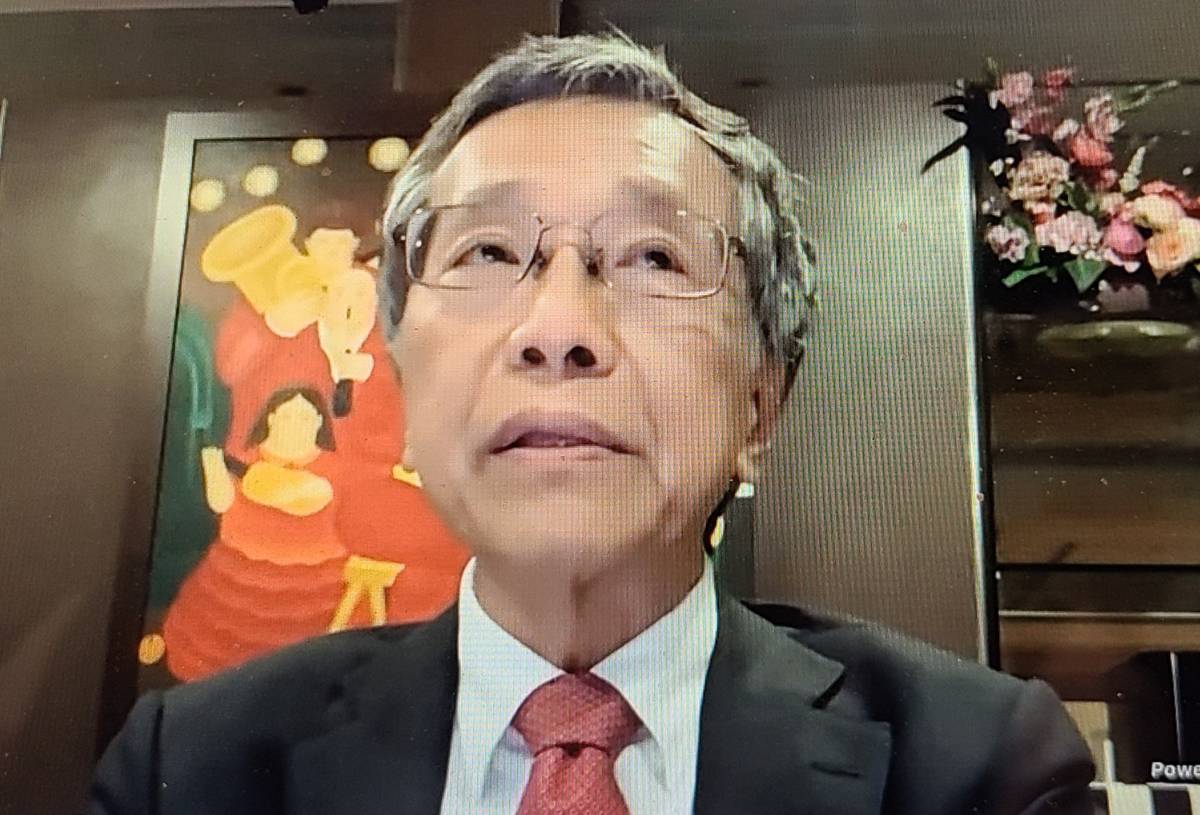 With just over a month left before Resorts World Las Vegas opens its doors, operators of the first from-the-ground-up Strip resort to open in more than a decade cleared an important hurdle Thursday: the licensing of parent company Genting Berhad PTD and top officers managing the company.
Members of the Nevada Gaming Commission voted unanimously and enthusiastically to endorse the $4.3 billion, 3,506-room Strip resort that has become a symbol of Southern Nevada's rebound from the COVID-19 pandemic.
Commissioners questioned Genting Chairman Kok Thay (KT) Lim in Kuala Lumpur, Malaysia — where it was around 4 a.m. Friday — in a virtual hearing and Resorts World President Scott Sibella and his local leadership team in Las Vegas.
Thursday's session was expected to be the last one before commissioners and the Nevada Gaming Control Board begin meeting live for the first time since March 2020.
It was also the last meeting for Commissioner Deborah Fuetsch, who confirmed Tuesday that she is resigning from the five-member commission. She ended up making the motion to approve the Resorts World licensing.
For Genting and Resorts World, it was smooth sailing through the hourlong hearing.
Lim, Sibella and Chief Financial Officer Poy Yong Koh answered commission questions in a presentation similar to the one Genting made before the Nevada Gaming Control Board.
Executives talked about the building's technology; the company's relationship with Hilton that will provide three brands, Hilton, Conrad and Crockfords; the 117,000-square-foot casino with 1,400 slot machines and 117 table games; the 300,000 square feet of meeting space; the two levels of retail with 22 stores; and a 5,000-seat performance venue that will open with Celine Dion in November.
Charitable nature
Commissioners also asked for details about Genting's charitable side, how technology will provide greater air flow in the building and what's in store for the rest of the land available on the 88-acre site.
Lim told commissioners that Genting has a long history of donating to charities through a program it calls Community Chest. He said he expects giving in Las Vegas to be robust because Resorts World Las Vegas will be Genting's largest operation in the United States.
Lim said that in Malaysia, Community Chest is used to boost education. In Las Vegas, he expects the company's philanthropy will be focused on funding research to find a cure for Alzheimer's disease.
"This being our largest undertaking in the U.S., of course we have to defer to my local team in terms of coming up with how we're going to approach the group's efforts for the benefit of the Vegas community," Lim said. "We did speak on Alzheimer's being very close to my heart."
Sibella later told commissioners that the technology of the Resorts World building will include a top-notch air filtration system.
"Like I mentioned, health and safety was our top priority before the pandemic even happened," Sibella said. "Working in this industry for so long, we've talked about how we want to have the best air quality money can buy. When we set up in this property, there will be no smoke lingering so it's going to be safe air."
Sibella also said the company has only built on about two-thirds of the land it has available to it on the north Strip site. When the time is right, he said, more hotel rooms and attractions will be added.
"The chairman's dream and the company's goal is to always add rooms," Sibella told the commission. "We know we have the land and we built purposely with these open areas where we could build more rooms, more attractions and then, of course, COVID hit so we kind of put that on the side and concentrated on getting this in on time and on budget.
"But I think when we get up and running, we'll always be open to listen to ideas and things like that, but the plan is to add more rooms and create a city within a city and, again, more attractions," he said.
Entain gets 3-year temporary license
In other business, the commission approved the recommendation made by the Control Board to temporarily license London-based Entain PLC, a British sports wagering company partnering with MGM Resorts International's BetMGM unit.
Commissioners balked at awarding the permanent licensing Entain had sought, instead allowing a three-year temporary license to enable the company to remove itself from a small number of unregulated markets in which it now operates.
Entain will have until May 2024 to exit existing unregulated markets, mostly in New Zealand. Company officers said its client roster is 99 percent regulated and that the company is exploring the best way to preserve those market agreements or to leave them without legal damage.
Entain Chairman Barry Gibson said the company would continue to partner with MGM, where BetMGM operates in 12 U.S. states.
Contact Richard N. Velotta at rvelotta@reviewjournal.com or 702-477-3893. Follow @RickVelotta on Twitter.