IGT reports 2nd-quarter loss on reduced revenue
Updated August 1, 2017 - 4:33 pm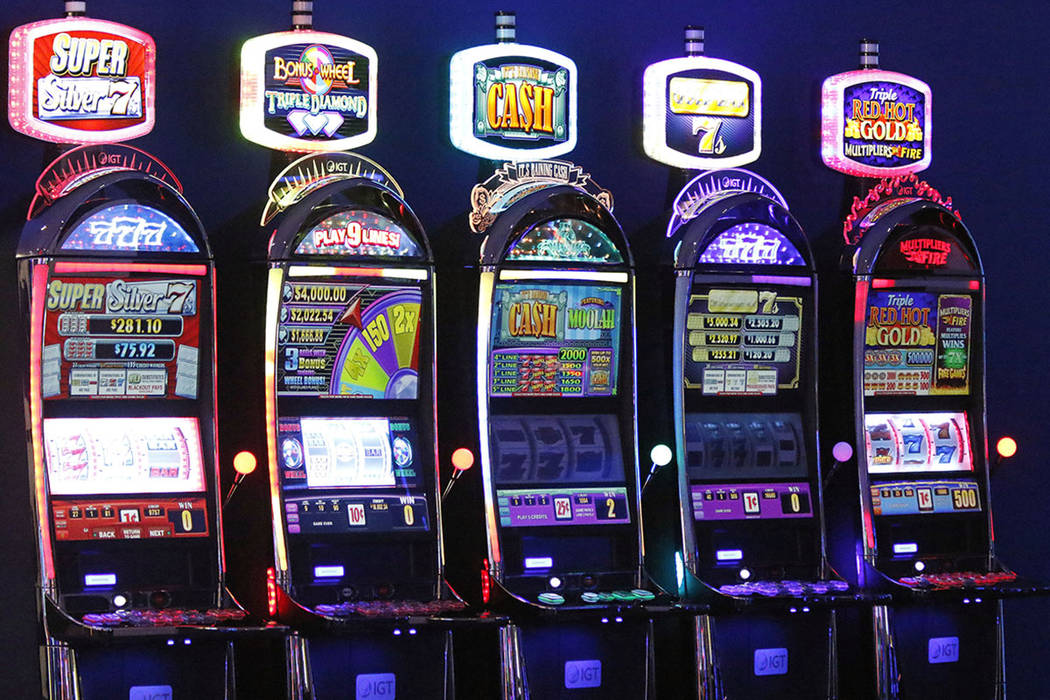 London-based IGT on Tuesday reported a second-quarter loss and a decline in revenue but still beat Wall Street estimates, company officials said Tuesday.
The company reported a loss of $252.2 million on revenue of $1.22 billion for the quarter that ended June 30 compared with earnings of $82.9 million on revenue of $1.29 billion in the second quarter of 2016.
A survey of five analysts had projected revenue of $1.2 billion.
Executives of the world's leading slot-machine manufacturer, which has a large presence in Las Vegas and Reno, said much of the loss was attributable to a $220 million net foreign exchange loss. On an adjusted basis, IGT would have posted earnings of $31 million, 15 cents a share.
The exchange loss occurred through a new Italian lottery concession and the company's $825 million sale of its Double Down social casino subsidiary to South Korea-based DoubleU Games, announced in April and completed in June.
IGT CEO Marco Sala said in a conference call with investors Tuesday morning that the company has focused on debt reduction and increased cash generation through disciplined asset and financial management.
IGT also will pay a 20-cent-per-share dividend on Aug. 24 to shareholders of record on Aug. 11.
IGT shipped 8,884 gaming machines worldwide in the second quarter as a result of strong replacement demand. A 25 percent increase in terminal sales was offset by lower systems sales.
Sala said the company's outlook is positive with several new products in the development pipeline. He indicated IGT would introduce seven new cabinets in October at the Global Gaming Expo in Las Vegas.
IGT shares have declined 25 percent since January while Standard & Poor's 500 index has gone up 10 percent. Over the past 12 months, stock value has fallen by 9 percent.
In Tuesday trading, shares were up $2.42, 12.7 percent, to $21.46 on volume 3½ times the daily average. After hours, shares fell 2 cents, 0.1 percent, to $21.44.
Contact Richard N. Velotta at rvelotta@reviewjournal.com or 702-477-3893. Follow @RickVelotta on Twitter.
IGT earnings
Second-quarter revenue and earnings for London-based IGT. (New York Stock Exchange: IGT).
2Q 2017 2Q 2016 Change
Revenue $1.22 billion $1.29 billion -5.4%
Earnings (Loss) ($252.2 million) $82.9 million –
Earnings (Loss) per share ($1.43) 36 cents –