LA retailer closes 7 shops at SLS Las Vegas
September 11, 2015 - 3:17 pm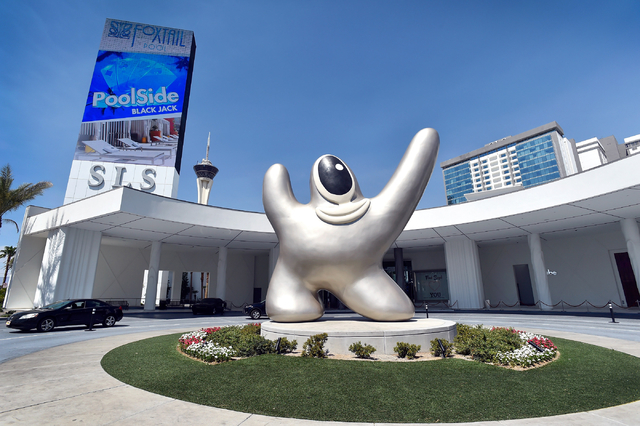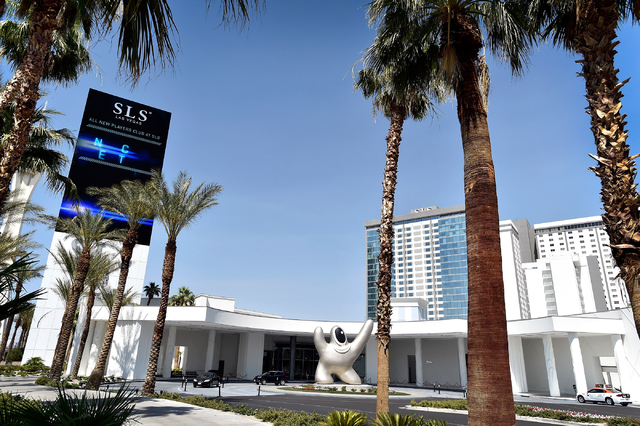 Los Angeles-based retailer Fred Segal has abandoned its exclusive operations at the SLS Las Vegas, removing the seven stores the company had run since the Strip resort opened last year.
The move comes as SLS continues to try and right its operation, which has lost more than $83.9 million in the first six months of 2015.
A SLS Las Vegas spokeswoman said property officials will not comment on the changes. SLS Las Vegas has opened three of its own retail concepts — Etc., Goods and Her — to replace the Fred Segal brands.
The move is one of several non-gaming changes at SLS Las Vegas. The property's buffet closed in October 2014 while the Los Angeles-based Griddle Cafe closed in January and was replaced by Northside Cafe, a 24-hour Las Vegas-style coffee shop.
Fred Segal, which was created in 1961 in Los Angeles, was brought to Las Vegas by SLS visionary Sam Nazarian, the CEO of SBE Entertainment. The retailer was was part of the overall branding for the resort, which included several Los Angeles-based restaurants and nightclub concepts operated by SBE.
Fred Segal opened seven retail concepts throughout SLS: He, a men's sportswear and accessories store; She, women's sportswear and accessories; Jeans, which offered both men's and women's denim; Play, intimate and adult-oriented apparel; Goods, which featured housewares and novelty items; Jewels; and Shoes.
A spokesperson for Fred Segal did not respond to an email seeking comment.
SLS Las Vegas opened in August 2014 as a $415 million renovation of the Sahara, which closed in 2011.
Stockbridge/SBE Investment Co., which owns the Strip resort, said in filing with the Securities and Exchange Commission last month that the SLS has "has incurred net losses and negative operating cash flows for the six months ended June 30."
San Francisco-based Stockbridge Capital Partners, the private equity firm that owns 90 percent of the company, funded capital contributions to the hotel-casino totaling more than $28.1 million through June 30. After the second quarter ended, Stockbridge made three additional capital contributions to the SLS Las Vegas to fund operations between July 9 and Aug. 6, totaling $13 million.
In the SEC quarterly filing, Stockbridge/SBE said, which included $9.5 million in casino revenue, $13.1 million in hotel revenue, and $16 million in food and beverage revenue.
"We continue to focus our efforts on increasing the level of table game play at the property and increasing the volume of slot play through leveraging The Code (player rewards) program and building our database of table game and slot customers during the initial ramp up period for the property," the company said in the SEC filing.
SBE, a Los Angeles-based nightclub, restaurant and hotel operator, owns the other 10 percent of the SLS. Nazarian is no longer involved with the resort.
Contact reporter Howard Stutz at hstutz@reviewjournal.com or 702-477-3871. Find @howardstutz on Twitter.