Las Vegas-based Hakkasan targets entry into hotels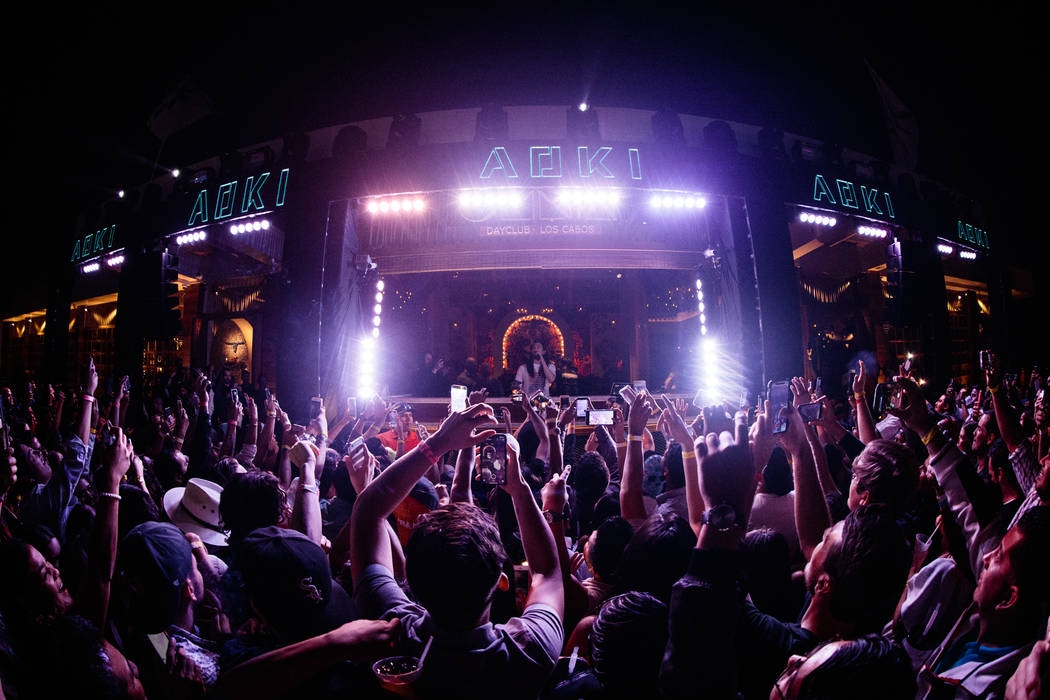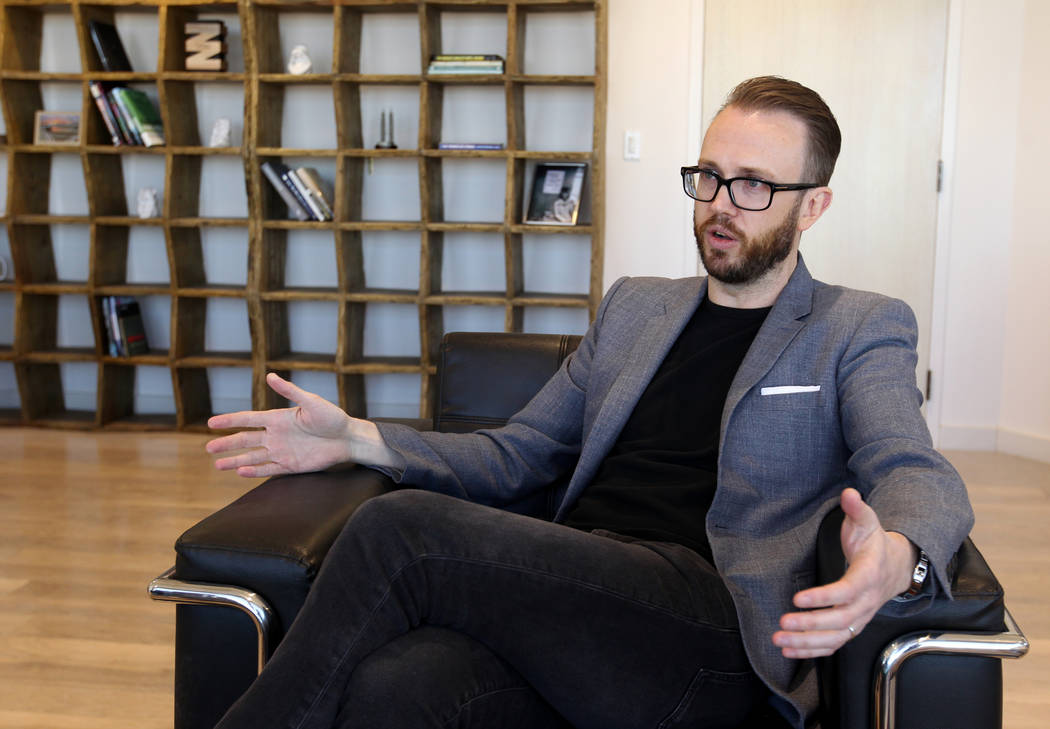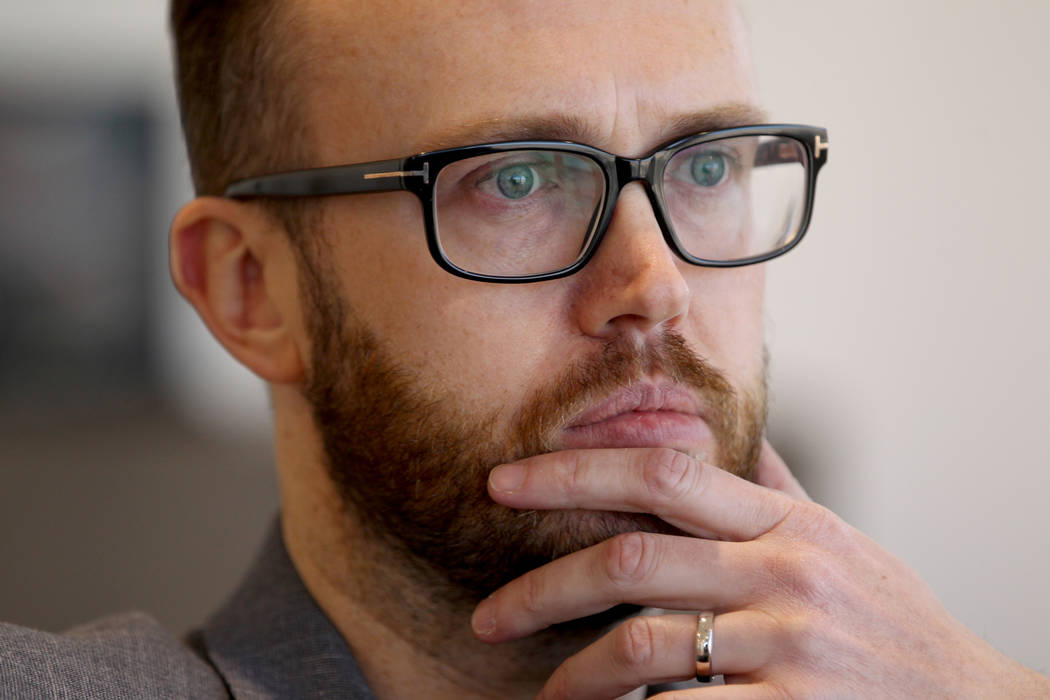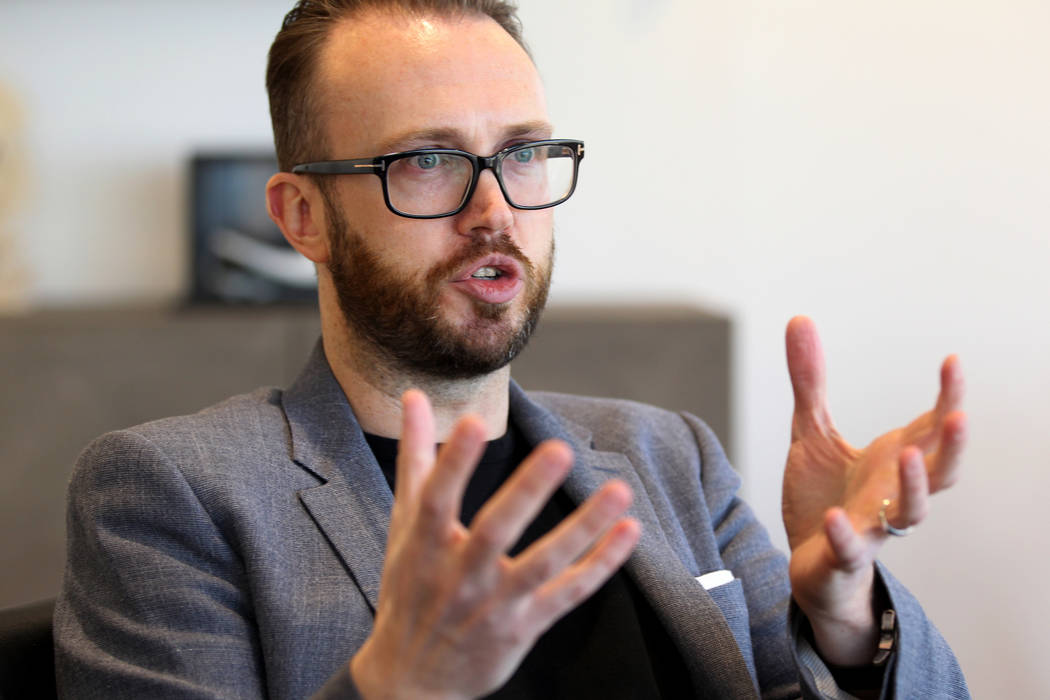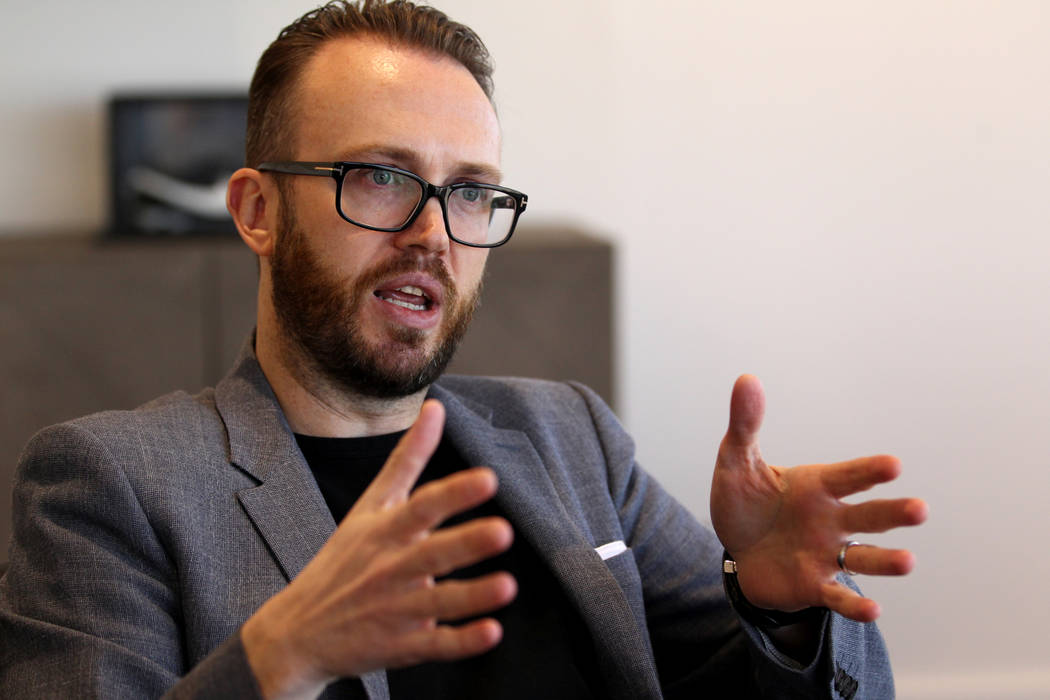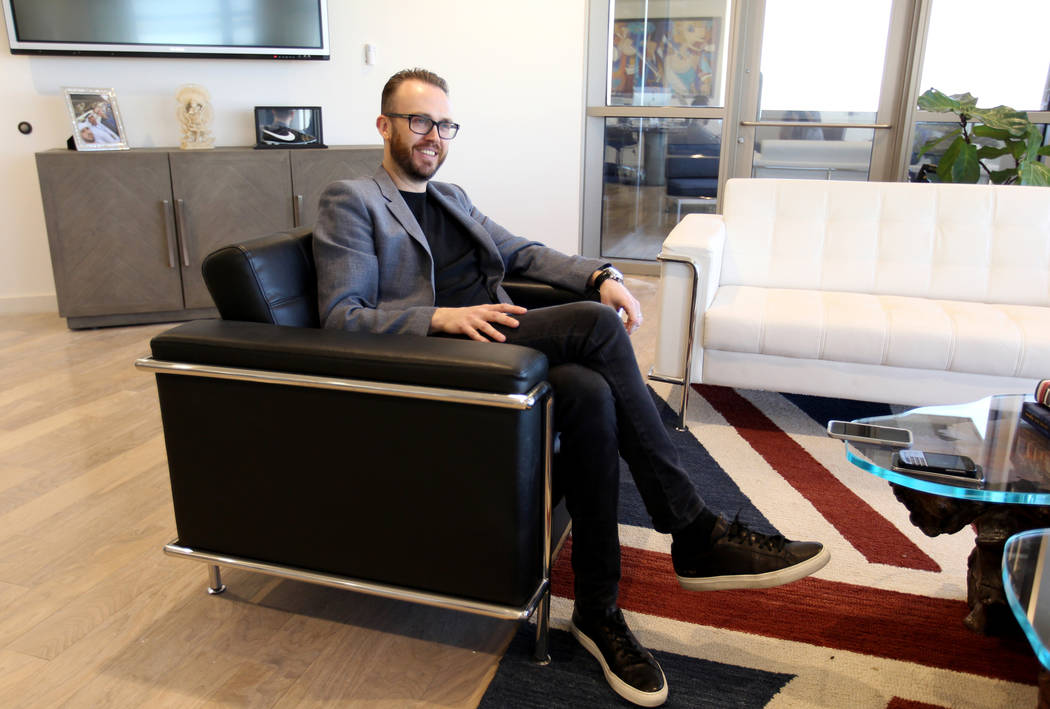 Hakkasan Group, the Las Vegas-based lifestyle company that keeps people partying from morning to night, now wants to care for guests round the clock, too.
Hakkasan, perhaps best-known for its champagne-flowing pool parties and thumping nightclubs with exotic bottle service, will roll out an eponymous boutique hotel as early as 2020 to capitalize on its growing global brand recognition.
The hotels would feature its portfolio of luxury restaurants, lounges, clubs and artists, said Chief Executive Officer Nick McCabe. Hakkasan has had its eye on hotel management for several years but has now built up its portfolio of venues and matured enough as a company to realize that idea, he said.
"Hakkasan changed the game of what restaurants were. I think now is an opportunity to look at hotels and figure out how we can change the game again,'' said McCabe, who took the helm of the 5,500-strong company 11 months ago. ''We are taking our time to figure out what is the right entry, who are the right partners and what are the right locations.''
The 41-year-old U.K. native spoke recently about strategy with the Review-Journal at the company's headquarters on 6385 S. Rainbow Blvd. on the eve of the Las Vegas dayclub season, an integral part of Hakkasan's business.
$7 billion industry
Hakkasan would be entering the hotel sector at an opportune time, according to industry analysts. The $7 billion boutique hotel market has been expanding at a "strong'' clip of 4.8 percent over the past five years as millennials — Hakkasan's key demographic — grow wary of cookie-cutter hotels geared toward a mass audience, according to a June report by IBISWorld, a research company.
"Many of the current brands are becoming long in the tooth," said Michael McCall, a hospitality professor at Michigan State University. "There is definitely demand and considerable airspace available in the boutique market."
Traditional hotels have viewed their restaurant and bar offerings as just conveniences for guests, said Thom Greco, chairman of the annual Nightclub and Bar Show in Las Vegas. Boutiques have turned that around 180 degrees, making them key elements of the hotel.
"The hotel industry is a natural fit for Hakkasan,'' Greco said. "Their name recognition is at a level where they can capitalize on the transition more than anyone else.''
Hakkasan, which owns seven key restaurant brands, including Hakkasan, Ling Ling, Herringbone and Sake No Hana, and club brands Omnia and Jewel, dominates the party scene on the Strip.
Hakkasan nightclub has generated more than $100 million in annual revenue while dayclub Wet Republic garnered more than $44 million in just 20 weeks in 2016.
Despite its big presence in Las Vegas, Hakkasan does not have the city at the top of its list for a hotel, said McCabe. The high cost of Strip property makes a stand-alone property economically impractical.
sbe's takeover attempt
Expanding into the hotel business would pit the company against Sam Nazarian's sbe Entertainment, which tried to acquire Hakkasan last year.
Los Angeles-based sbe manages more than 20 hotels under the brands SLS, Delano and Mondrian and several restaurant brands including Katsuya, Umami Burger and The Bazaar by Jose Andres. Sbe has a large presence in Las Vegas.
Nazarian told the Wall Street Journal in March 2017 that he would take over Hakkasan Group by the summer. The deal was never finalized. Nazarian has declined repeated requests for an interview.
"I think in that scenario, there was probably a bit too much public talk and not enough work done before that happened,'' McCabe said. "We didn't get to a deal and couldn't move ahead. We like to do business quietly.''
The acquisition would have given Nazarian a formidable portfolio of clubs, restaurants, bars and hotel brands to win over developers globally. Instead, Hakkasan will now leverage its brand to build out a boutique chain and compete for those projects.
"They have the management team and capital to do it,'' Greco said.
Global expansion
As Hakkasan mulls over its hotel concept, the company continues its aggressive international expansion. Hakkasan manages about 60 venues, including 17 in Las Vegas, and aims to reach 100 by 2020.
The company in February opened four venues on beachfront property in Los Cabos, Mexico, with local partner Grupo Vidanta, an operator of luxury hotels and resorts around the country.
Hakkasan last month opened Omnia day club and Japanese restaurant Sake No Hane on limestone cliffs in Bali, Indonesia, with KAJA Group and Alila Hotels. The three also plan to open venues in Jakarta, Indonesia.
Hakkasan intends to open five venues in Saudi Arabia in the coming years, including one in 2018, with Al Khozama, one of the kingdom's largest developers.
"What we try to do is create these macro deals with local partners. Rather than doing one-off venues in different parts of the world, we are trying to do projects that involve five, six, seven, 10 venues at once, which allows us to put significant infrastructure into those markets and really get behind them,'' McCabe said.
"The fact that we can bring nightlife experience and artists relationships and great bar business, gives us an upper hand in getting more deals,'' McCabe said.
China, Japan
Hakkasan is studying expansion in China and Japan, the two largest Asian economies. The company already runs a restaurant in Shanghai, but its goal is to find local partners it can open multiple properties with, McCabe said.
Hakkasan executives have visited Macau with Las Vegas partner MGM Resorts International to study opening restaurants and nightclubs inside the latter's casinos. But they concluded the Chinese enclave, the world's largest gaming region by revenue, isn't yet ready for Hakkasan's type of venues, McCabe said.
"There is so little interest in anything apart from the gaming floor, which is just mammoth. You are more likely to see someone order a bowl of noodles to the table and keep gambling than you are too see them go off to a fine-dining establishment,'' McCabe said. "We never want a quiet Hakkasan.''
Hakkasan is deciding whether to enter Japan now or wait for gaming companies, McCabe said. The Asian island nation is working on legislation that could see several full-scale resorts open by the mid-2020s. Las Vegas casinos, including MGM, are seeking a gaming license there.
Vegas base
Hakkasan will continue to be based in Las Vegas even as the percentage of its revenue coming from the U.S. gaming capital declines from the current 50 percent. The city, which welcomes 42 million domestic and international visitors a year, is the perfect calling card, he said.
"Vegas is that hub that gets all kinds of international people coming here, all levels of wealth. As a showcase for what we do, it is a fantastic platform," McCabe said.
"We will continue to focus a great deal on what we do here, but the idea is that the investments we make here then reap dividends as times goes on through the management deals" with foreign partners.
McCabe said 2017 was a strong year for Hakkasan's Las Vegas business despite the drop in city visitations by 700,000 people. The company posted same-store growth driven by greater spend per individual, said McCabe.
Competition in Las Vegas is set to pick up in the coming years with the revamp of The Palms, the opening of Resorts World Las Vegas and The Drew as well as the expansion of Wynn Resorts.
The expansion of convention capacity by 20 percent over the same time period will likely ensure that there will be enough guests to go around at all new locations. The convention calendar really drives the Las Vegas business as companies book nightclubs and restaurants to entertain employees and clients during conferences.
"Once you get a sense of demand for the convention business, it kind of gives you a sense for where the market is going to be for the year."
Contact Todd Prince at 702 383-0386 or tprince@reviewjournal.com. Follow @toddprincetv on Twitter.
The background
Starting from a single Chinese restaurant opened in London in 2001, Hakkasan company has grown into an international lifestyle management company over the ensuing 17 years through organic growth, acquisitions and partnerships. Hakkasan is owned by Abu Dhabi-based investment company Alliance International Investments.