Las Vegas tourists getting younger as industry looks to adapt
Updated March 26, 2023 - 11:08 am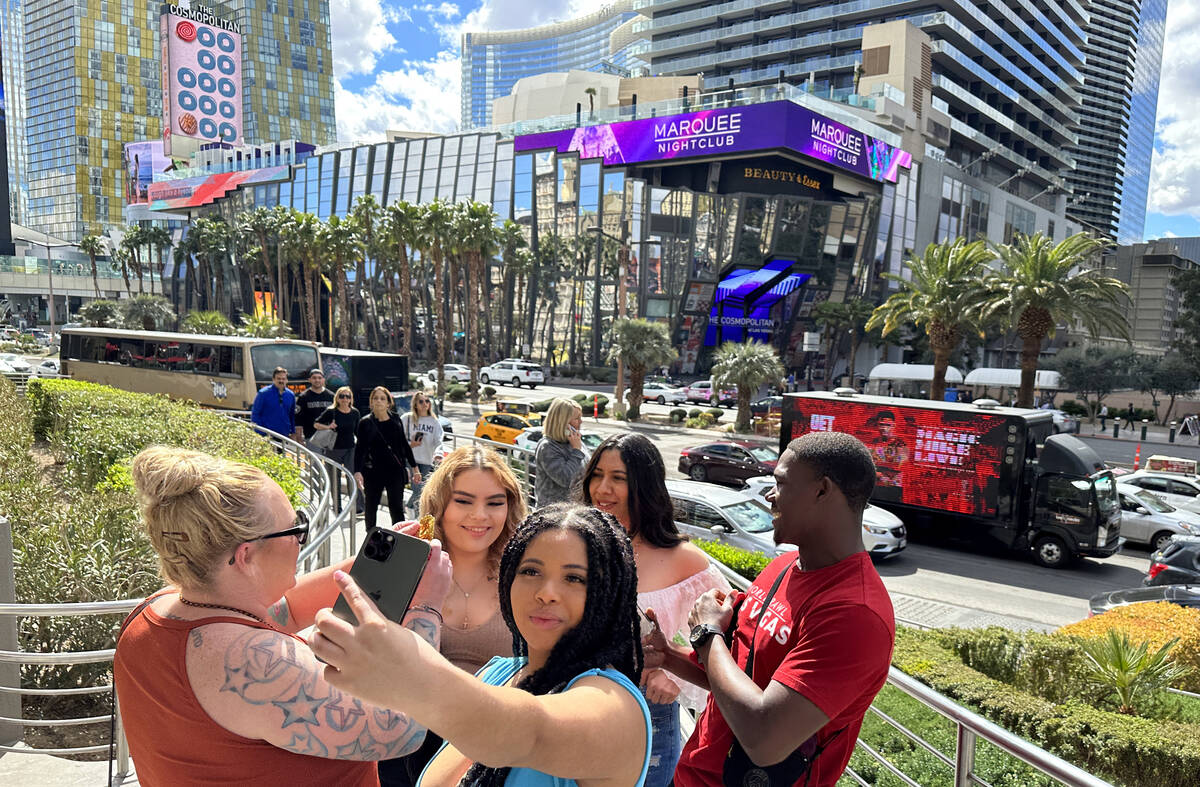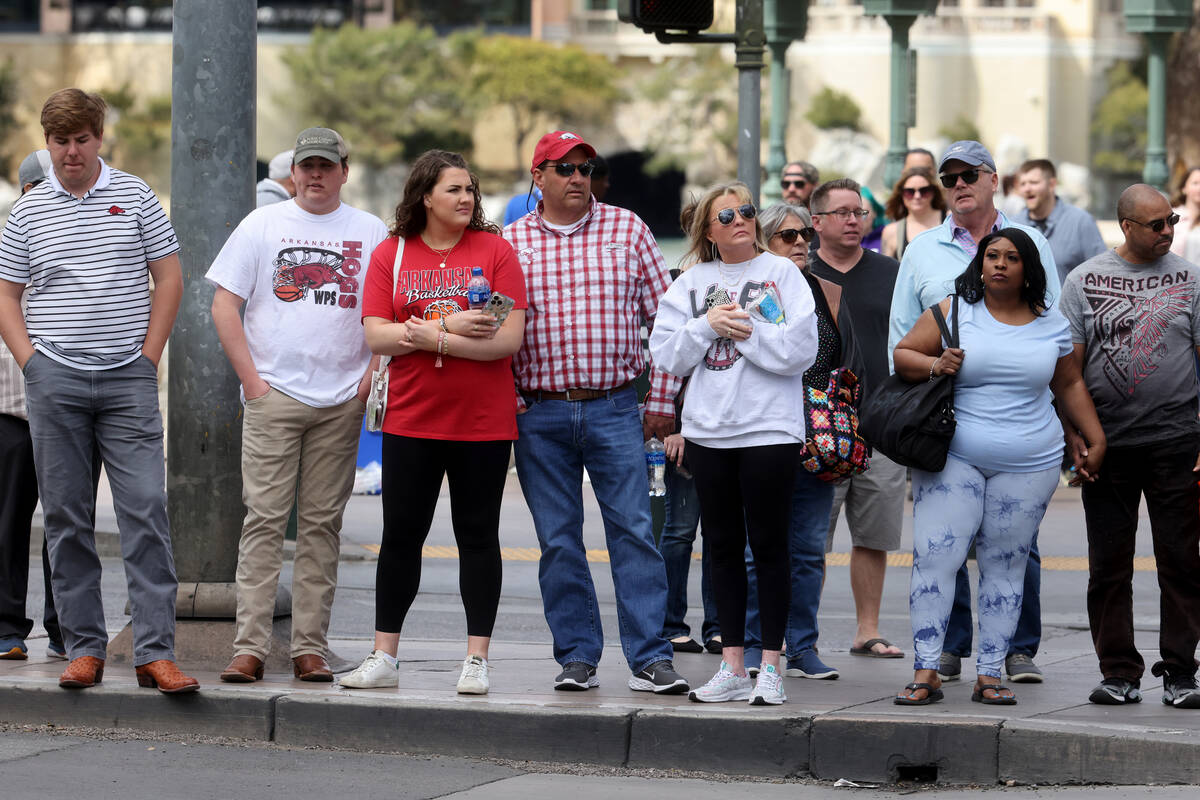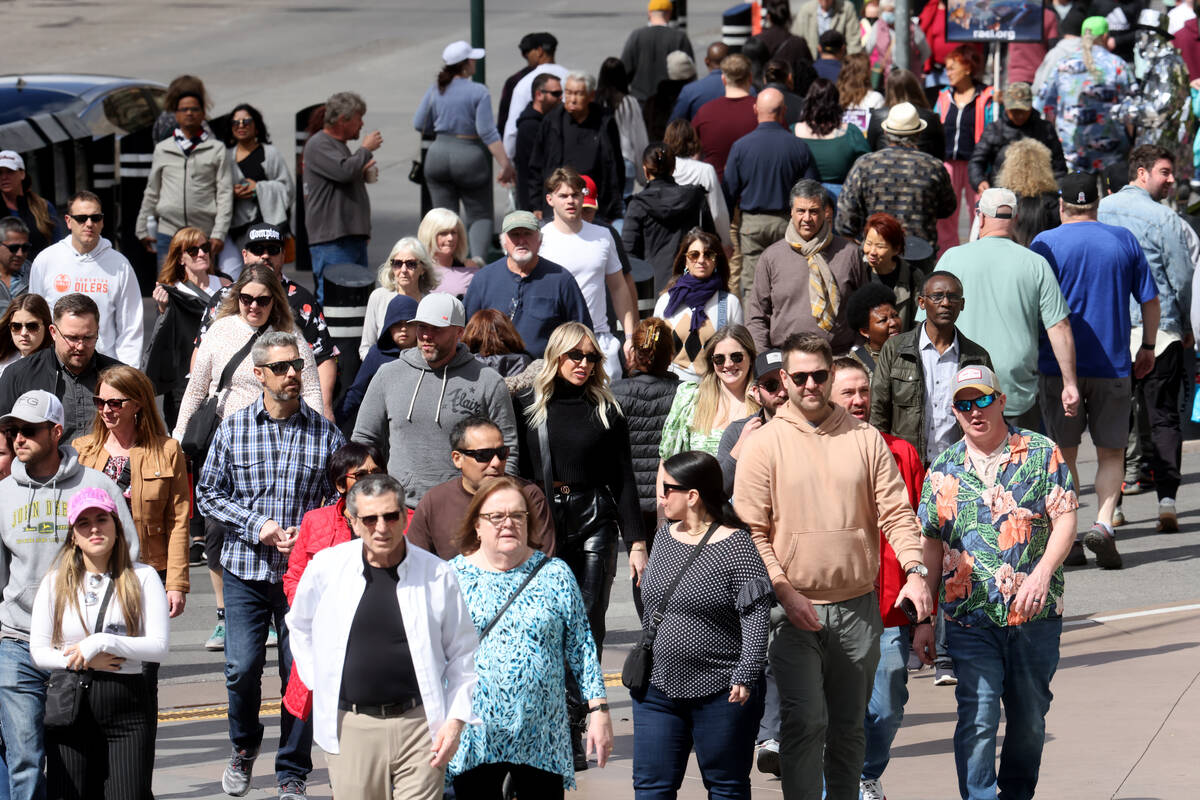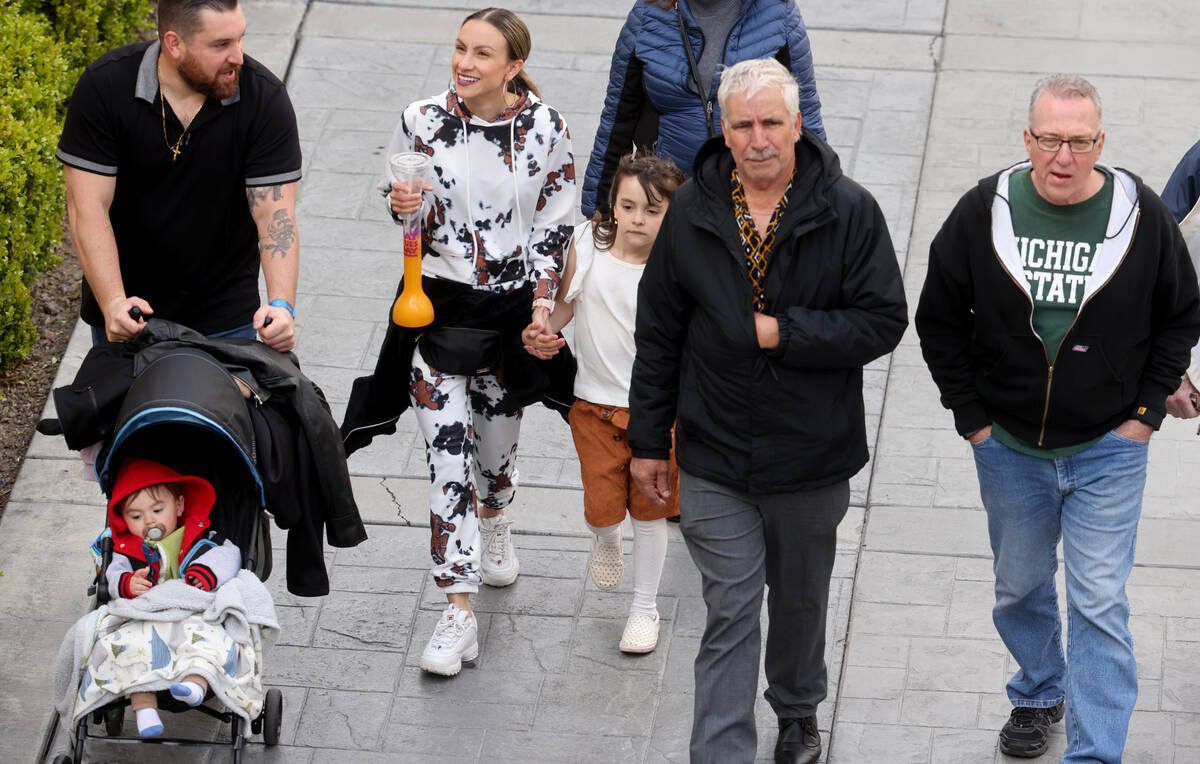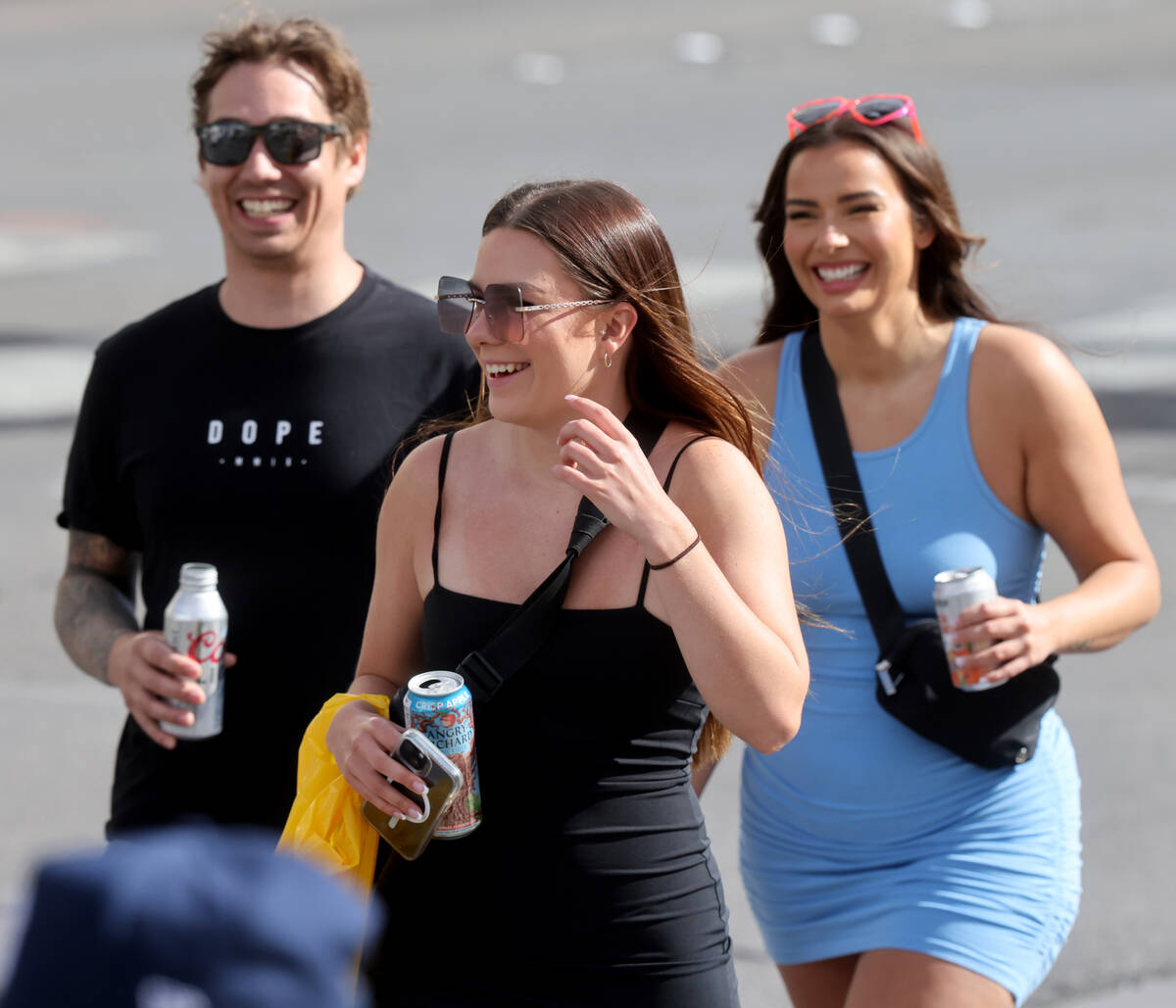 There's no question that the average visitor to Las Vegas has changed over the years. Even without the Las Vegas Convention and Visitors Authority's recently released 2022 Las Vegas Visitor Profile Study, it's clear the typical tourist is skewing younger and is more ethnically diverse.
The entertainment options in the city include more performers who appeal to younger audiences, and the rise of sports entertainment — for both spectator and participatory events — makes Southern Nevada a place to gather, even for those not old enough to gamble legally.
The release of the chart-filled, 46-page document this month presents a new challenge for marketers to come up with ways to use the data gathered to develop campaigns to attract more visitors.
But that's the purpose of producing the annual report, according to Kevin Bagger, vice president of the LVCVA Research Center.
"There's a lot of information, but it's the exciting tool that we use to understand our visitors," Bagger said.
The report, for the first time, also showed how many people came to Las Vegas for a sporting event. It said 3 percent of the 38.8 million visitors in 2022 came for a sporting event, either to watch a football game, basketball tournament or soccer match or to participate in a softball tournament or youth soccer, basketball and volleyball event.
"This is an interesting report that indeed demonstrates shifts in major characteristics of the visitors," said Amanda Belarmino, assistant professor at UNLV's William F. Harrah College of Hospitality.
"In addition to the shift to a younger demographic, it is interesting to note some key changes in the behavior of our guests," she said. "For example, Hoover Dam is no longer the most-visited nature site, but instead consumers are using Las Vegas as a jumping-off place to visit state and national parks with more guests visiting the Grand Canyon than Hoover Dam. It also appears that visitation to Death Valley, Valley of Fire and Red Rock (National Conservation Area) has increased since 2018."
Gambling budget up
That's not to say gambling in casinos is any less important.
The report, compiled from 6,267 intercept surveys conducted across several months in 2022 — most of them in person at a variety of Las Vegas resorts and landmarks and some of online — showed that three out of four Las Vegas visitors gambled during their stays.
Gaming win at Nevada casinos reached an unprecedented two straight years of revenue in excess of $1 billion a month. If that monthly revenue trend continues — the state's February numbers are due to be released this week — casino marketers will be pressed to determine how to sustain such a pace.
"While gaming has not been the main revenue driver for over two decades, it is still the economic engine that drives everything else," said Brendan Bussmann, industry analyst with Las Vegas-based B Global. "It's that offering that allows Las Vegas to be the 'Sports and Entertainment Capital of the World' where you can come for business or leisure and have something for everyone."
Bussmann noted the study reported that the average visitor's gambling budget is up, but the desire to casino-hop is down.
"As we have seen with gaming revenue in the post-pandemic world, the gaming wallet is up, which is contributing to the overall revenue generated in Las Vegas and driving visitor spend," he said. "The visitor profile also shows that visitors are focused more on less properties. While the average is roughly the same from pre-pandemic numbers, the number of casinos visited is less, which has been a trend over the last five years."
On average, visitors went to 4.3 different casinos during their stay but only gambled at 2.2 in 2022. A year earlier, they visited 5.7 different places and played at 3.2 locations.
According to the data, the average amount of time spent gambling was 2.6 hours, down from three hours in 2021. But the overall gaming budget among gamblers was $761.22, up significantly from the pre-pandemic figure of $591 in 2019. In 2017, the average spend was $541.
Bagger said surveyors specifically asked visitors for their gambling budget, not how much they wagered, figuring they would get more truthful answers.
Nasim Binesh, assistant professor at the University of Florida's Department of Tourism, Hospitality and Event Management, said post-pandemic spending has increased.
"Overall, while the percentage of visitors who gambled during their stay remained relatively stable, the pandemic seems to have influenced their gambling behavior, resulting in higher gambling budgets and shorter hours spent gambling per day," she said. "The report confirms that Las Vegas has shown a strong recovery after the COVID-19 pandemic."
Baccarat play growing
Binesh cross-referenced a Nevada Gaming Control Board report showing baccarat is growing in popularity for Nevada visitors while traditional table games such as blackjack are declining.
"We also see a decline in craps as a money-maker and the increase in revenue and unit share of other games like roulette, mini-baccarat, three-card poker and pai gow poker," she said.
"It is important to note that these changes have not occurred overnight. The decline of blackjack and craps has been happening gradually, while baccarat's spectacular increase has been more recent," she said.
Binesh also noted a major change in entertainment spending. In 2021, the average spend was $177.21 on shows and entertainment. By 2022, that figure ballooned to an average $309.76.
"This suggests that visitors were willing to spend more money on entertainment after the pandemic, which could be due to pent-up demand for activities after a period of travel restrictions and lockdowns," she said.
"While the overall spending on entertainment categories such as shows, entertainment and sporting events have not yet returned to pre-pandemic levels, we see that the entertainment spending has grown at a faster rate compared to gambling spending."
Belarmino pointed to the report showing an increasing number of visitors include at least one person under the age of 21. In 2022, about 16 percent of a visiting party included a person under 21 compared with 2017, when it was 8 percent.
"The years 2021 and 2022 have seen more underage visitors, which is not surprising based on visual evidence," she said. "This may be due to an increase in travel to Las Vegas during Thanksgiving and Christmas as well as shifts in societal norms regarding gaming. The legalization of sports betting around the country may have contributed to this."
Bussmann expects Las Vegas will continue to change to adapt to some of the trends in visitor demographics.
"While the visitor continues to change, Las Vegas continues to adapt as the gaming industry has in delivering a product in a post-pandemic world that continues to appeal to the customer coming to our city," he said.
Contact Richard N. Velotta at rvelotta@reviewjournal.com or 702-477-3893. Follow @RickVelotta on Twitter