Nevada board recommends approval of esports betting rules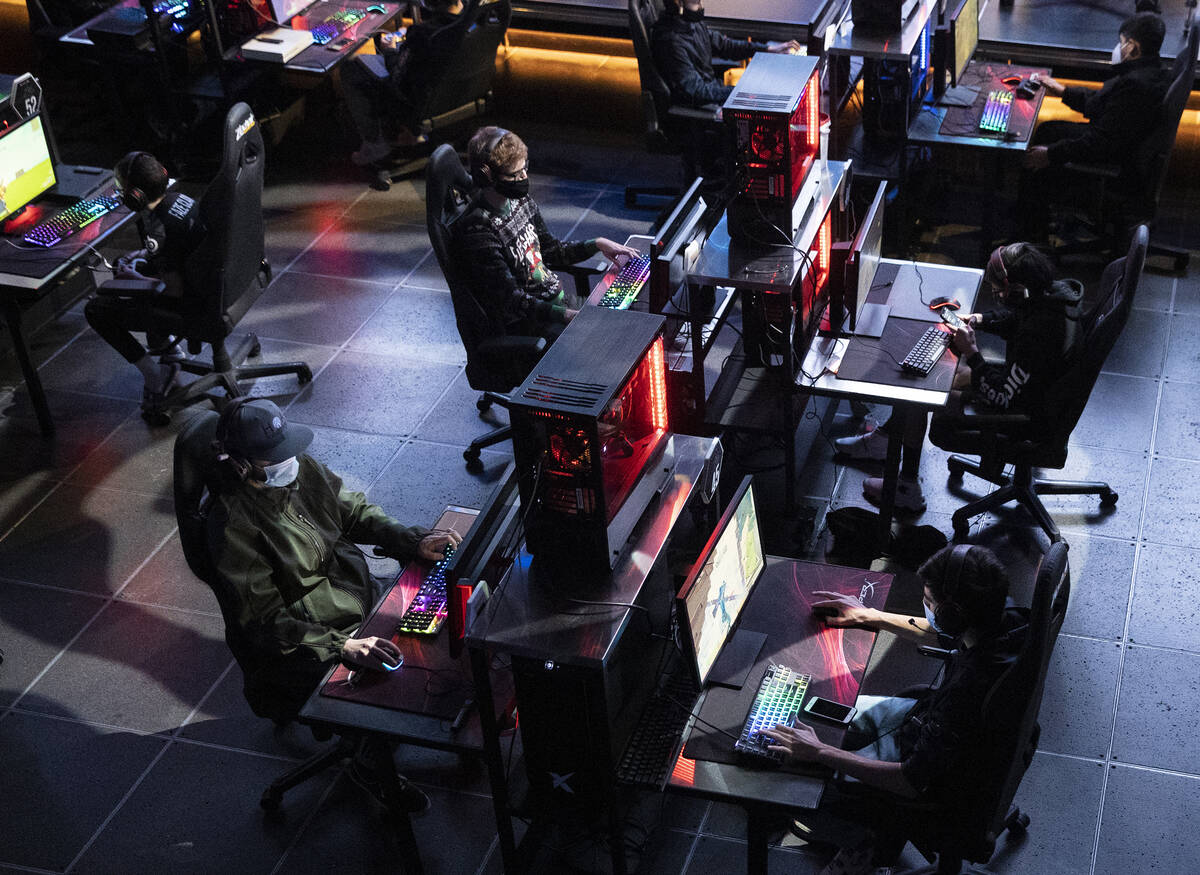 The state is inching close to allowing the public to bet on esports video game competitions, which can draw thousands of spectators and has a huge following in Asia and Europe.
The Nevada Gaming Control Board on Wednesday recommended approval of regulatory amendments that would permit betting on esports in 2-0 vote. The board was down a member.
If approved by the Nevada Gaming Commission when it meets Jan. 26, the regulation would take effect immediately.
Esports has taken hold in Las Vegas with regularly scheduled competitions that can be viewed online and tournaments at the HyperX Arena at Luxor. Other venues, including the MSG Sphere at The Venetian, have indicated a desire to offer esports competitions.
Regulations approved Wednesday are amendments to Regulation 22, the guidelines for traditional sports wagering. The amendments tweak the regulation to incorporate wagering on esports, with sportsbook managers responsible for monitoring and reporting betting irregularities to Control Board authorities.
As in traditional sports betting, the esports additions prohibit players, coaches, managers and agents of teams from placing bets. Sportsbooks also will be required to watch for potential match-fixing patterns.
The regulations were developed by the eight-member Esports Technical Advisory Committee, which began work in March and delivered proposed amendments to the Control Board in October.
Senior Deputy Attorney General John Michela summarized highlights of the amendment in a 15-minute presentation before the board.
The process of having a special committee draft the regulation was an unusual part of the process.
"It's something that's somewhat unique for us putting together a committee and formulating regulations," said board member Phil Katsaros, who was attending his last meeting as a board member after completing a four-year term. "I think it's a good approach and something we can draw upon from our experience in the future."
Michela said regulators would monitor how much new wagering business is generated by having esports available to bettors and whether there would be a need for further amending the rules as it applies to the age of competitors or the use of performance-enhancing drugs during competition.
The regulations are silent on those topics. Some esports teams have players that are younger than 21, the legal age to gamble in the state.
Industry leaders and regulators have indicated they aren't sure how much interest betting on esports will have, but Katsaros said he thought it was good for Nevada to lead the way in allowing it and not being flat-footed in addressing the next potential gambling trend.
"What we're doing here is enacting what I think are responsible and sensible regulations," he said. "Imagine what Nevada would have looked like if we never availed ourselves to sports betting years ago and only availed ourselves of it in 2018. We would have been flat-footed, a state of 40-plus million visitors a year which would have drawn a lot of focus from other participants in the space. We would have lost all those potential years of experience as well. So I like that we're not being flat-footed here."
Contact Richard N. Velotta at rvelotta@reviewjournal.com or 702-477-3893. Follow @RickVelotta on Twitter.