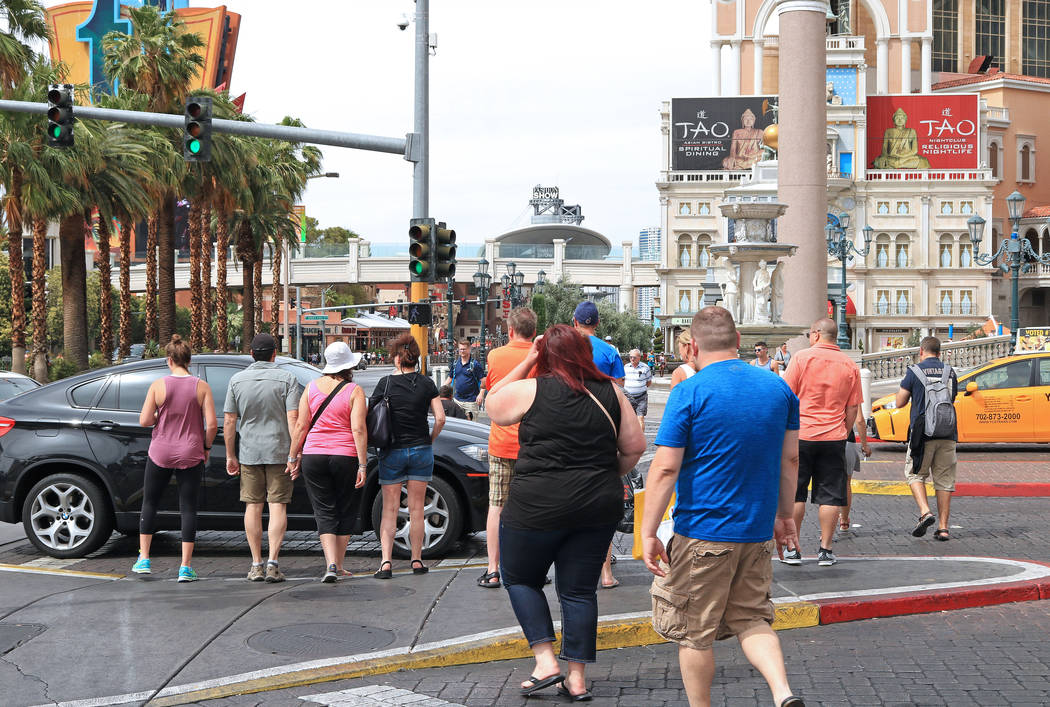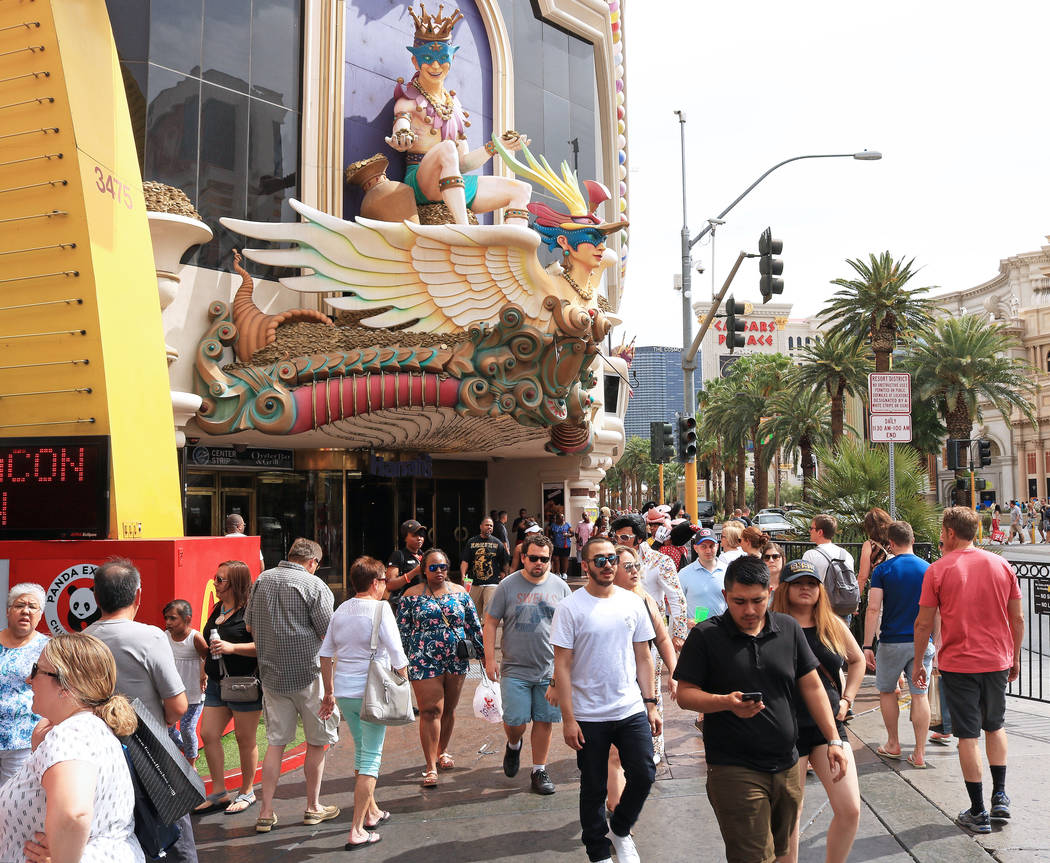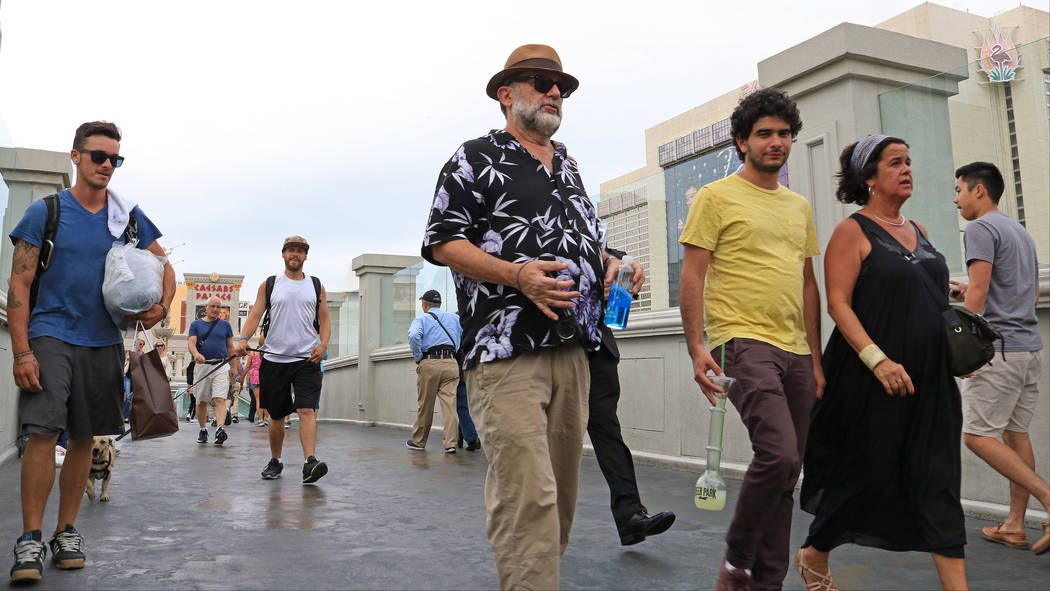 A dip in convention traffic and one fewer weekend day in April than last year kept visitation flat for the month at around 3.54 million, the Las Vegas Convention and Visitors Authority reported Wednesday.
Trade show rotations, including not having the National Automobile Dealers Association and its 23,000 delegates in town this year, resulted in a 14.4 percent decline in convention attendance to 493,284. CinemaCon, which drew 6,000 people, occurred in March this year, but in April in 2016.
April was the slowest convention month of the year so far.
The average daily room rate in April was off 3.9 percent to $125.49, but for the first four months of 2017, the rate is running 5.2 percent ahead of last year at $136.54.
While the average room rate on the Strip was off 4.4 percent to $135.24 in April, downtown room rates rose 1.5 percent to $65.80.
Occupancy rates stayed strong in every category. Overall, occupancy was up 1 percentage point to 90.7 percent for the month producing a four-month average of 89 percent, up 0.6 points.
Motel occupancy was up 1.8 points to 72.5 percent, hotels were up 1 point to 92.6 percent, while weekends were up 0.7 points to 96.4 percent and midweek, up 1.6 points to 88.3 percent.
Meanwhile, state gaming win maintained a slight gain in April despite a massive dropoff in baccarat on the Las Vegas Strip, the state Gaming Control Board reported earlier in the day.
The board reported statewide win up 1.2 percent to $886.5 million for the month. Clark County was up 1.4 percent to $763.2 million.
Regionally, the Las Vegas Strip market was the only one to show an April decline, with win down 3.2 percent to $475.4 million. Downtown Las Vegas continued its torrid pace, with win up 21.9 percent to $52.3 million.
The Strip's downturn was in baccarat and mini-baccarat, which had percentage declines of 27 percent and 26.7 percent, respectively.
Casinos had a 13.1 winning percentage in baccarat and won $76.7 million from players.
The more revealing three-month totals of gaming win for February, March and April showed statewide win up 1.2 percent with Clark County up 1.4 percent, downtown up 15.3 percent, but the Strip off 0.3 percent.
The three-month totals generally eliminate statistical variations due to reporting dates.
Gaming analyst Joseph Greff of New York-based J.P. Morgan noted that excluding baccarat, monthly gaming win was up 3.2 percent despite volume being off 2 percent. Greff also noted that April faced a tough comparison against April 2016 because there was one fewer weekend day and Easter fell in March in 2016 and April this year.
Contact Richard N. Velotta at rvelotta@reviewjournal.com or 702-477-3893. Follow @RickVelotta on Twitter.