Power restored after massive outage at Paris Las Vegas on the Strip
November 4, 2016 - 9:02 pm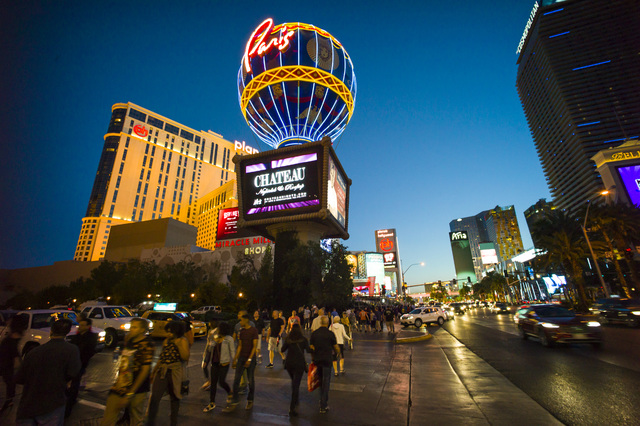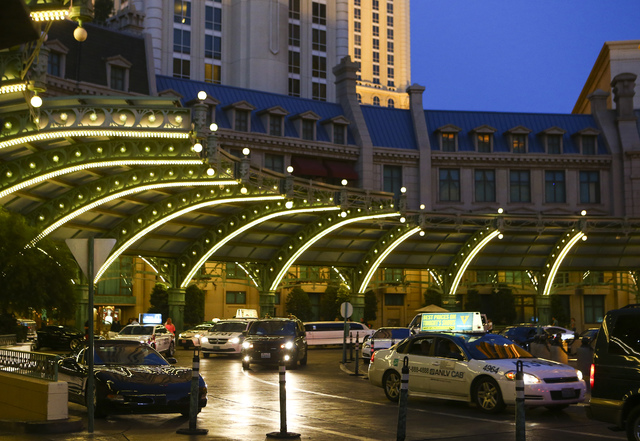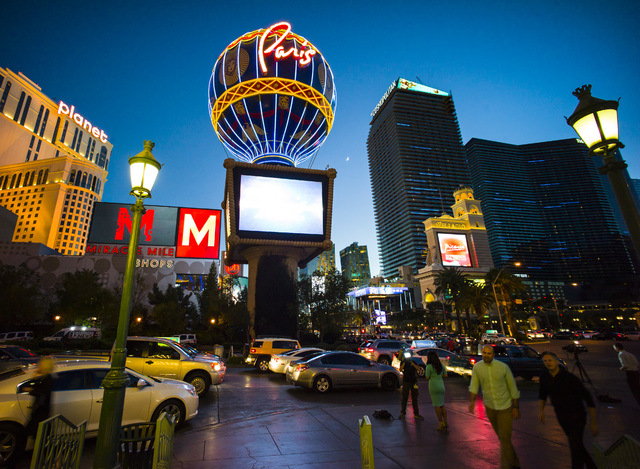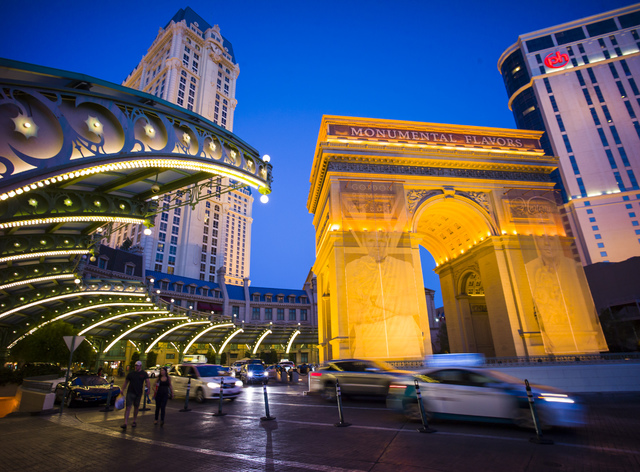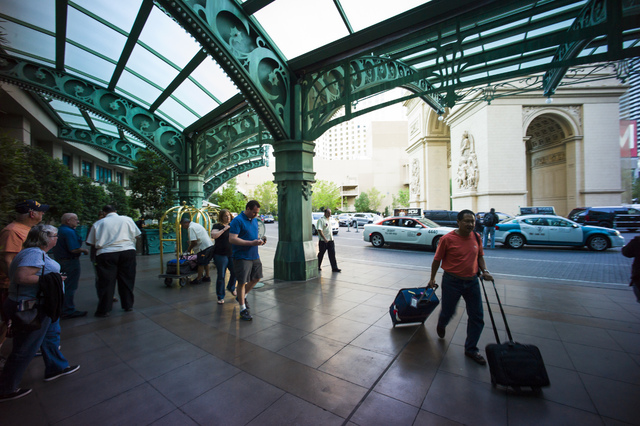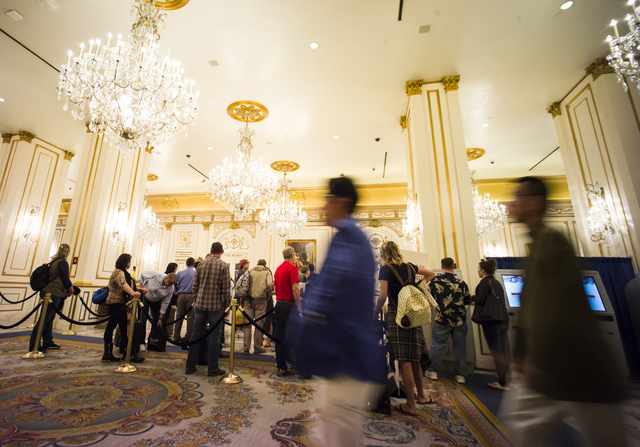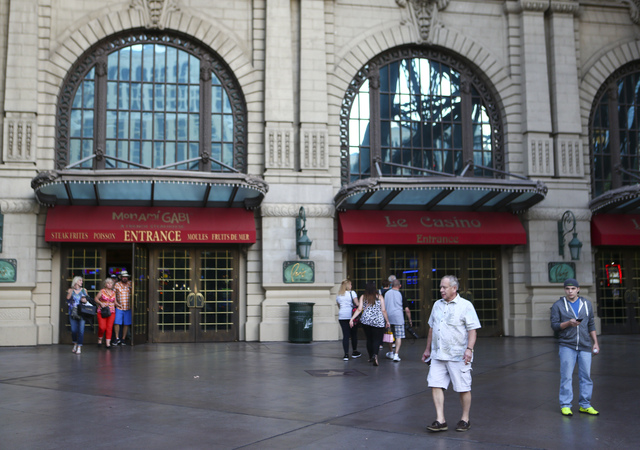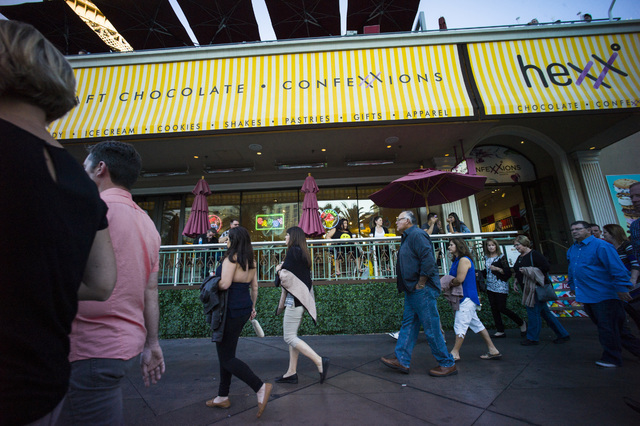 After a massive power outage brought the Paris Las Vegas to a dark, quiet standstill for more than 12 hours Thursday, electricity was restored overnight and the resort was operating "business as usual" Friday, an official said.
Guests were dining at restaurants. Others fed money into loud, shiny slot machines. And at least 30 people waited in line Friday afternoon to check into their hotel rooms.
The Thursday outage, which began about 9:45 a.m., was caused by a catastrophic construction error. Hotel guests were allowed back into the previously evacuated resort at 12:25 a.m. Friday, said Rich Broome, executive vice president of Caesars Entertainment Corp., which owns the Paris.
Broome said there would be "considerable costs" in the aftermath of the outage, but said the hotel wouldn't disclose the exact financial consequences. Instead, he said, the hotel's main focus was handling complaints from guests.
"We need to remember they had a worse day than we did," he said.
Guests who booked a room for Thursday night and had checked in before power started coming back on about 10:30 p.m. were housed at neighboring Strip properties. Broome said those guests would be compensated for the inconvenience with two free nights at the Paris.
Employees who missed shifts due to the outage will be compensated as well, he said.
A few things still remained in question Friday afternoon, including when exactly the resort would be able to pay back the many customers who still had money in slot machines at the time of the sudden power outage. One guest told the Las Vegas Review-Journal he had won $1,000 on a keno machine and was cashing out when his screen shut off.
Those guests had been asked Thursday to turn in slips of paper with a description of what was owed and their contact information. Paris officials then told guests the resort would mail guests their money and winnings once power had been restored and the amount of money owed could be verified. Caesars did not respond to a request for comment Friday afternoon.
Restaurants were reinspected by the Southern Nevada Health District before reopening Friday, but Caesars also did not confirm Friday what happened to any spoiled food that may have sat unrefrigerated for hours Thursday.
WHAT WENT WRONG
The crew that made the error had been repairing flooring deep in the resort's boiler room early Thursday when workers accidentally drilled through the resort's high-voltage, encased main power line, as well as that of the back-up generator. Broome said the hotel hired the crew but would not name the contractor Friday.
"We're going to have to dig in a lot deeper to investigate what exactly happened and what went wrong here," he said Thursday evening. On Friday, Broome noted that contractors knew the power line was near the drilling site.
Mark Severts, with NV Energy, clarified that "we provide power to that operation, but the problems that occurred were on their side of the meter, on their equipment."
When power first went out at the 3655 Las Vegas Blvd. South resort, 11 people were trapped in various elevators. Fire crews rescued them and confirmed no injuries other than anxiety among some guests.
Broome could not explain how the construction crew that drilled through the power line escaped injury, but said he was glad nobody was hurt.
"The overall systems, again, performed very well as anticipated," said Samuel Palmer, acting director of the county's Department of Building and Fire Prevention.
Broome said hotel officials would work with county officials to put a better backup power system in place.
"We do not expect any problems going forward," he said.
On what could've been done differently to prevent the outage, a visibly frustrated Broome added, "It would've been that our contractor didn't drill through our main line and cut power."
LET THERE BE LIGHT
Half-past midnight Friday, a few dozen people waiting near an entrance to the Paris let out a tired cheer and entered the hotel-casino after the Clark County Fire Department determined the fire alarm system was running and the building was safe. Hotel officials later confirmed guests were allowed back inside at 12:25 a.m.
Yellow caution tape previously blocking entrances about 12:45 a.m. was torn down by hotel security as guests dragged rolling backpacks and carried luggage into the hotel.
Armando Valenzuela, 27, of Los Angeles, California, was among those guests. He had booked a room at the resort for the SEMA convention.
Like several other guests, Valenzuela was eager to rest in his room before his flight home later Friday morning.
"I know stuff happens," he said, though he remained frustrated with the hotel's response to the situation.
Onesimo Garcia, 40, of Texas, walked back to the Paris about 1:30 a.m. after "four or five" previous trips to check whether it was open. After being told it was, Garcia reflected on being inside the resort the moment the power went out.
"It was pitch black in there, man," he said. "There was no light in there at all."
Outside the resort late Thursday — before the resort's power began being restored — the iconic Eiffel Tower replica outside remained illuminated, its power source separate from the resort's main line. But streetlights on the property and the resort's 2,916 rooms remained dark.
For hours throughout the day, evacuated Paris guests were sent to conference rooms at both Bally's Las Vegas and Planet Hollywood Resort, and guests who needed to check in for their Thursday stays were sent to Bally's. Officials had still not determined whether the rooms of Wednesday night guests would be comped as of Friday, but Broome said on a case-by-case basis, the resort was willing to pay for flight changes for those stuck in Las Vegas because of the outage.
"We deeply regret the inconvenience that this unexpected outage has caused our guests and are doing everything we can to remedy this unfortunate situation," a statement from the Paris Las Vegas read.
Review-Journal reporter Lawren Linehan contributed. Contact Rachel Crosby at rcrosby@reviewjournal.com or 702-387-5290. Follow @rachelacrosby on Twitter. Contact Mike Shoro at mshoro@reviewjournal com. Follow @mike_shoro on Twitter.