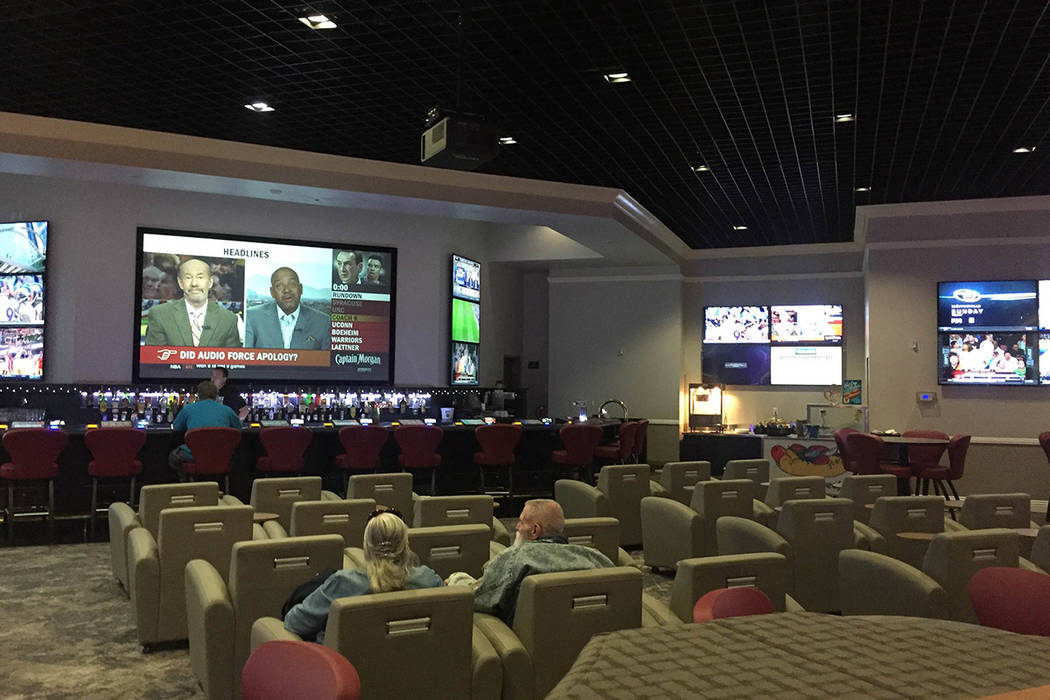 Las Vegas gaming equipment manufacturer Scientific Games Corp. has invested $21.3 million in shares in Toronto-based NYX Gaming Group Ltd. to strengthen its position in a critical shareholder vote on Scientific's planned acquisition of NYX next month.
Scientific announced late Tuesday that it had acquired 11.6 million shares of NYX stock at prices ranging between $2.22 and $2.35 a share in Canadian currency.
The share acquisition gives a 10.7 percent ownership position in NYX which is critical in securing Scientific's bid to acquire the company for $631 million.
The acquisition is opposed by Gibraltar-based William Hill, a leader in Nevada's sportsbook industry that also is invested in NYX. Scientific, in a lawsuit, said William Hill is attempting to block the NYX acquisition to avoid potential competition.
A spokesman for William Hill said in an email it is attempting to protect its interests as shareholders in NYX.
"William Hill invested in NYX last year to support its acquisition of OpenBet, the company that provides the back-end platform to William Hill and its key technology partner," Ciaran O'Brien, director of corporate communications for William Hill, said in an email.
OpenBet is the name of NYX's software package.
"We remain open to dialogue with Scientific Games over their proposed acquisition but to date we have not received the appropriate assurances around joint projects we have with NYX," the email said. "We will continue to seek these perfectly reasonable assurances and while aggressive litigation can be a feature of U.S. M&A (mergers and acquisitions) it will not deter us from asserting our rights as shareholders."
William Hill acquired 6.8 million units of NYX stock in 2016, holding 6.28 percent of shares. In April that year, it acquired 149,600 preferred shares that, if converted, could give the company a 31.9 percent ownership position — enough, under Guernesey corporate law, where the company is incorporated, to block the transaction. Guernesey is a Crown dependency in the Channel Islands.
Scientific and William Hill view the NYX deal as important because of potential changes in the legalization of sports wagering. The U.S. Supreme Court will hear oral arguments next month on a New Jersey case challenging the Professional and Amateur Sports Protection Act. If that law is found unconstitutional, it could lead to steps to legalize sports betting nationwide in the United States, providing an expanded market for William Hill and Scientific through NYX's betting platform.
NYX also announced Tuesday that it had amended the purchase agreement it has with Scientific to enable a corporate takeover. Under Guernesey's corporate law, a takeover bid can be approved by majority vote while an acquisition must receive 75 percent of shareholder votes cast.
NYX also said the shareholder vote has been moved from Dec. 11 to Dec. 20.
Contact Richard N. Velotta at rvelotta@reviewjournal.com or 702-477-3893. Follow @RickVelotta on Twitter.