South Point owner doubles bonuses for 2,300 full-time workers
January 4, 2018 - 5:10 pm
Updated January 4, 2018 - 7:08 pm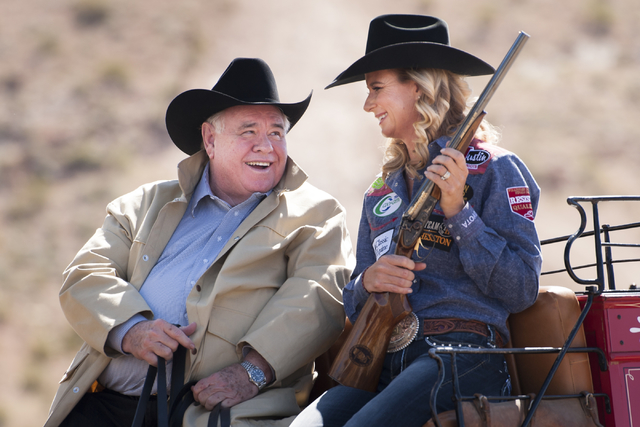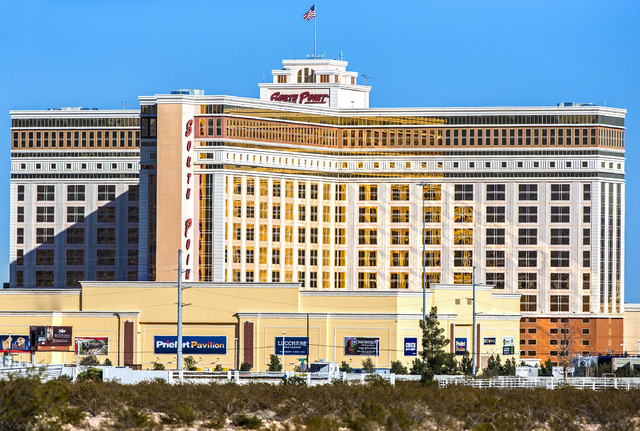 Michael Gaughan made sure every employee at the South Point had a Happy New Year.
The owner of the property known for its equestrian roots in the southern part of the city announced Thursday that he's doubling his 2,300 full-time workers' bonuses thanks to a $1 million windfall he'll receive as part of President Trump's tax reform plan.
"We had a big year and I'm going to save some money with The Donald, so we just doubled the bonus and we dropped the insurance increase for next year," Gaughan said in a telephone interview.
"We had a good year with the Men's Open (the United States Bowling Congress World Bowling Championships), a good PBR (Professional Bull Riders) and NFR (National Finals Rodeo)," Gaughan said. "And the local business has come back pretty good, too."
Gaughan said on average, employees would receive just under $500 each, while some of the higher-compensated workers would get between $700 and $2,300.
"I don't get a big tax break because I'm not a corporation, but I got a little bit of a tax break. It's about a million dollars," he said.
'Everybody was giving bonuses'
Gaughan said he got the idea by "just watching TV and seeing that everybody was giving bonuses."
In a statement Gaughan issued when announcing the bonuses, he said the reform bill Trump signed "will have a monumental effect on our economy and, in turn, our property. We want to be sure that our extended family is taken care of."
It's the first Las Vegas casino company to announce bonuses or an effect on bonuses as a result of President Donald Trump's tax reform package. Other Nevada gaming companies have not publicly announced any plans to expand hiring or give employees bonuses or raises due to the tax plan's passage.
Big corporate support
More than 100 companies nationwide have awarded employees bonuses after the signing of the GOP tax bill.
AT&T will said in a statement Wednesday it will award some 200,000 bonuses in the wake of the Trump administration's tax overhaul.
Bonuses will go to all union-represented, nonmanagement and front-line managers. In addition to the bonuses, AT&T said it will invest an additional $1 billion in the U.S. in the coming year.
Boeing, the aerospace and defense company, immediately announced $300 million in investments after the bill passed, with $100 million toward corporate giving including employee gift-match programs, $100 million toward workforce development, training and education and $100 million toward enhancing Boeing's workplaces.
Comcast said Dec. 20 it would award $1,000 bonuses to more than 100,000 eligible frontline and nonexecutive employees. Brian Roberts, chairman and CEO of Comcast NBCUniversal, also announced that the company expects to spend well in excess of $50 billion over the next five years investing in infrastructure.
Southwest Airlines announced Tuesday that it is awarding a $1,000 cash bonus to all of its full- and part-time employees. The bonuses will be distributed on Jan. 8. In addition, Southwest said it will donate $5 million toward charitable causes and partner with Boeing to modernize its fleet of planes.
Contact Richard N. Velotta at rvelotta@reviewjournal.com or 702-477-3893. Follow @RickVelotta on Twitter. Contact Nicole Raz at nraz@reviewjournal.com or 702-380-4512. Follow @JournalistNikki on Twitter.