Characters Unlimited behind Zoltar, animatronic figures found across nation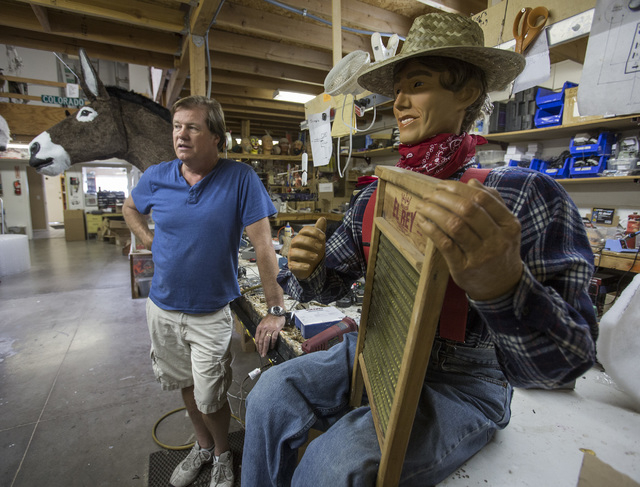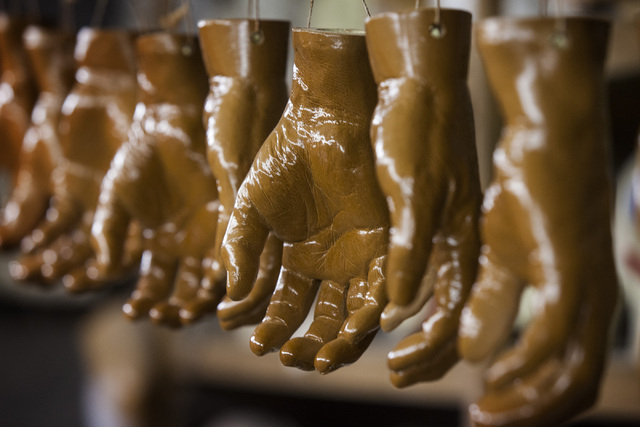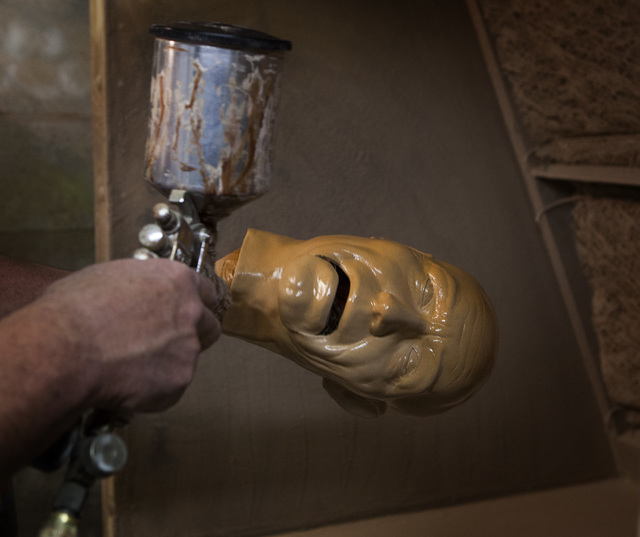 Quick: What does Google's California headquarters have in common with Caesars Palace?
They both have a quirky novelty manufactured right in downtown Boulder City.
In fact, the Zoltar fortune-telling machine made inside Characters Unlimited's Foothill Court plant is ubiquitous, gracing storefronts, hotels, restaurants and amusement parks in Australia, Israel, Sweden, the U.K. and Canada.
At a third of total sales, Zoltar may be Characters Unlimited's best-selling product, but it's far from the only creation flying off of the company's shelves. From a herd of talking caribou to a new strategy to move into education work, Characters Unlimited is busier than ever.
It's taken nearly 30 years to get here. Olaf Stanton helped found the business in 1987 after he moved from Wisconsin to Boulder City to work with his brother on making life-sized figures of people and animals. The idea? To sell the figures to retailers across the Southwest, who would then use the creations to boost business.
"It's all about getting attention and creating interest in a business," Stanton said. "People spend thousands and thousands of dollars on advertising, and they'll write us letters to tell us the money they spent on our figures was the best investment they ever made."
Characters Unlimited's products start at $600, which will buy you a nontalking, non-moving figure — think pirate or cowboy — for the front of a gift shop. A figure that waves its arms and has a two-way wireless microphone for customer name checks and other crowd interactions can cost $5,000, while Zoltar machines run as much as $7,700. Characters Unlimited has also put together five-piece bands, complete with fiddlers and drummers, for $25,000. And it recently sold Bass Pro Shops 57 talking caribou at $6,000 a head for the outdoors retailer's holiday exhibit.
"Our products remind people of their childhood, or of fun things they saw at amusement parks," Stanton said. "People never forget that. They remember when they were 8 years old, and some guy (figure) called them by their name."
Characters Unlimited gets most of its business through trade shows, attending 15 to 20 a year to get face time with restaurants, retailers and other potential clients. Appearing twice on the cover of the Hammacher Schlemmer gift catalog hasn't hurt, either. But the company is focusing more on Internet sales, Stanton said. It can cost $6,000 to go to a trade show, but practically nothing to sell from the website.
The business is also upping its presence in the museums and education sectors. It has figures at the McCaw School of Mines inside McCaw Elementary School in Henderson, and it's working on figures for Steinbeck's Spirit of Monterey Wax Museum in California.
"We're tapping more and more into education," Stanton said.
Contact reporter Jennifer Robison at jrobison@reviewjournal.com or 702-380-4512. Follow @J_Robison1 on Twitter.