'Shoptainment' will save shopping malls, analyst says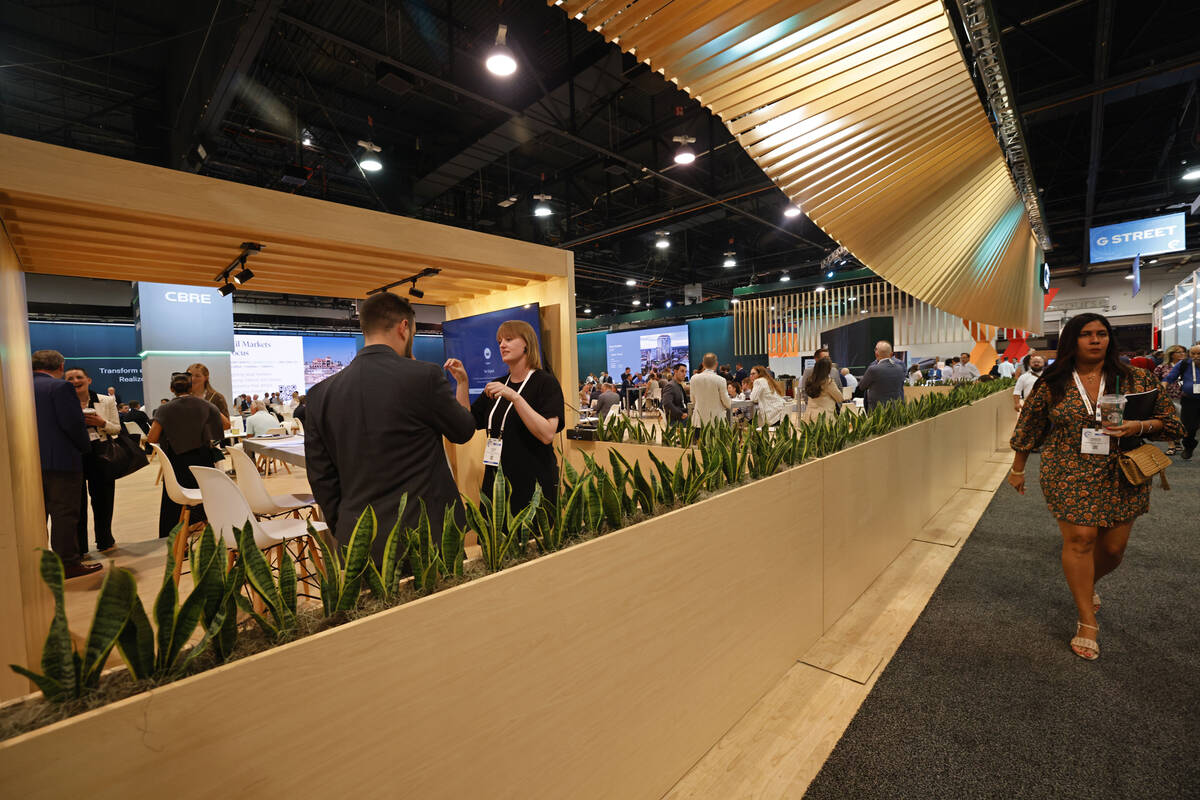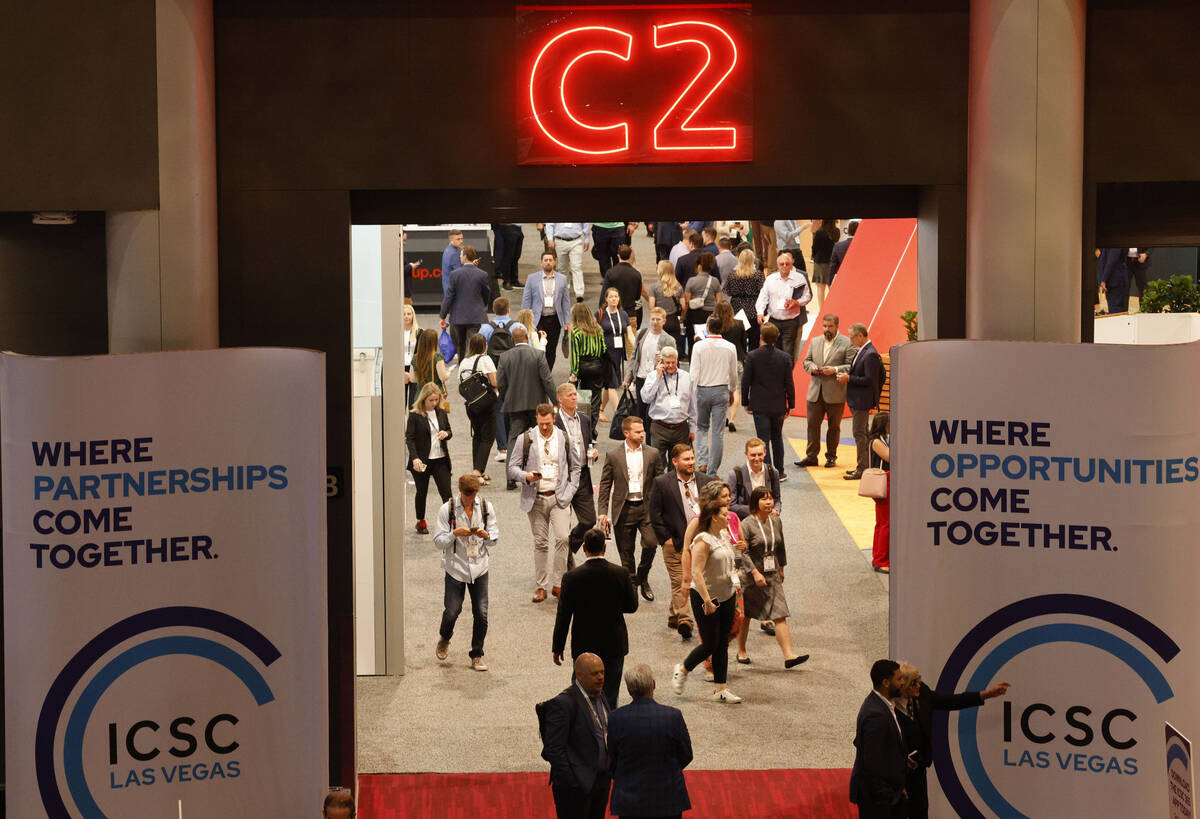 Before the COVID-19 pandemic turned the world upside down, industry analysts across the board were lamenting the death of the shopping mall.
Online shopping had gripped the American consumer, people were ordering dinner online with delivery right to their door, and once longstanding brick and mortar stores including massive chains were shuttering locations all over the country.
Bruce Carlson, the managing director for Northern California for Kennedy Wilson Property Services, who works in the "shopping mall relocation" business, said the industry seemed like it was destined for demise. Carlson and his employer were one of 24,000 businesses who recently attended the three day International Council of Shopping Centers annual convention at the Las Vegas Convention Center, and said the outlook pre-COVID-19 was grim.
"Everyone was freaking out five years ago because Sears was closing, J.C. Penney was closing stores, Macy's was closing stores," said Carlson. "So you have two ends of a mall, the anchors, which are now wide open, so there was a lot of terror around that."
Carlson said those malls are still mostly around, however they now have new tenants anchoring them, which has drastically reshaped the look of large plots of commercial land in countless cities and towns. Large retail stores have now been replaced by more smaller, community driven tenants, chopping up spaces that were once filled by big box stores.
"Now we're seeing apartments in those spaces, medical, health care uses, and in some cases offices have gone in because of their location to residential," he said.
According to a McGraw Hill Education study, malls saw an increase of traffic last year, with American malls and outlet centers reporting an occupancy rate of more than 93 percent, up from 91 percent the previous year. Across all U.S. malls and outlets, 2022 saw more stores announcing openings than closing.
Part of the rebirth is credited to what some are calling "shoptainment," which means previously predominately retail-based spaces are incorporating more entertainment options, keying on people's desire to get out of their homes after COVID-19.
Carlson said he's now working with co-working company WorkWise and escape room company Escapology, which is located at Town Square Las Vegas, to find new locations to open specifically in shopping centers. He's also working with Urban Soccer Park, an Idaho based company that builds small five-a-side soccer fields in areas normally reserved for commercial spaces.
The original designers of Town Square, Design 3 International, were also at the ICSC convention, and said that when Town Square first opened in 2007, its open air, 97-acre design — which had everything from a children's park to art galleries and a movie theater — was seen as groundbreaking. Now it's all the rage, said Design 3 International's Director of Marketing MJ Dame, as "experience" has become the anchor tenant.
"So if a traditional shopping center is retail first, then restaurant and entertainment," said Dame, "we've certainly seen that retail side kind of shrink where restaurant space could be as much as 50 percent of a shopping center now. Especially open air shopping centers like Town Square, whereas it used to be a 33, 33, 33 percent kind of thing."
Twenty-three of Town Square's tenants are restaurants.
Dame said anyone looking to open a shopping mall post-COVID-19 should be thinking about how it would integrate into the community first, and profit second.
"Community is a hugely important aspect. Shopping centers need to embrace where they are in the community," he said. "From my perspective, these destination shopping centers are kind of going away, these big buildings. And community shopping centers that are smaller and activating the space and engaging the neighborhood, they're part of the community so they're staying."
Leandro Tyberg, the president of Primestor Development, which is based out of Culver City, California and focuses on managing and developing urban market properties, said COVID-19 changed everything and every industry is still trying to find its footing, including shopping malls.
"The days of people wanting to drive two hours to get to work are gone, nobody wants to do that," said Tyberg. "And we're all still trying to understand what life is like after COVID, but what we've certainly found out is that the ability to work remotely has taught us that quality of life is just as important as a quality job."
Tyberg said Primestor, which owns one plot of land in Las Vegas at the corner of Charleston and Lamb boulevards, said the idea of mixed-use developments have been taken to a whole new level.
"We're going beyond just retail on the ground floor, and housing above. When we talk about mixed use now we see civic uses, traditional goods and services, so we're adding libraries, clinic, health and wellness concepts that traditionally weren't there before. … And that's been wonderful addition to our projects because it's bringing in people who weren't traditional customers."
Contact Patrick Blennerhassett at pblennerhassett@reviewjournal.com or 702-348-3967.