Crowds swarm new IKEA store in Las Vegas on opening day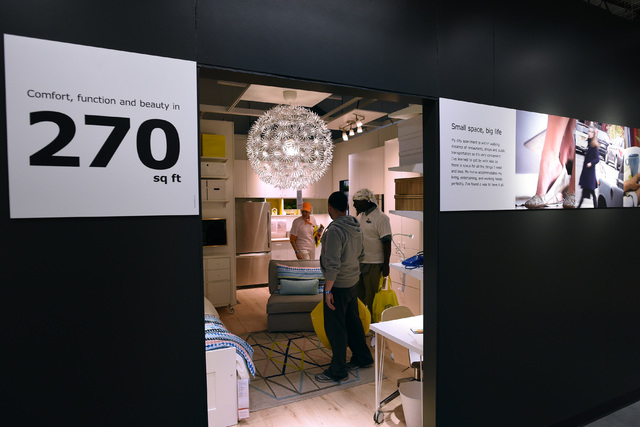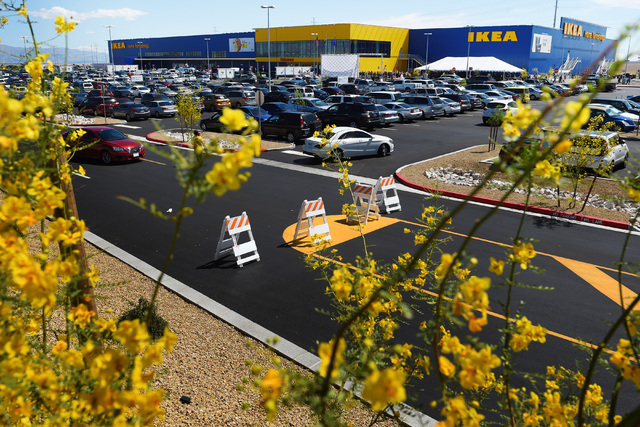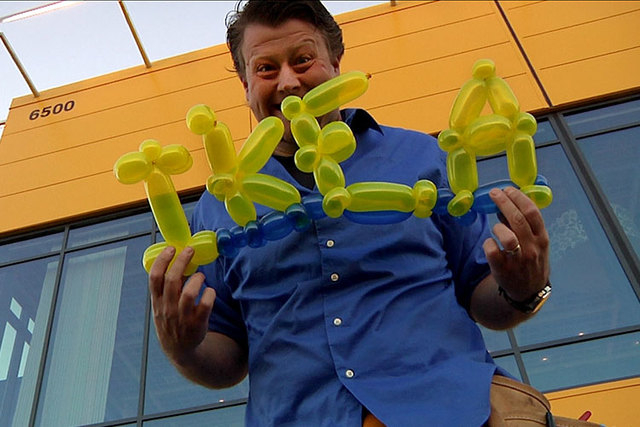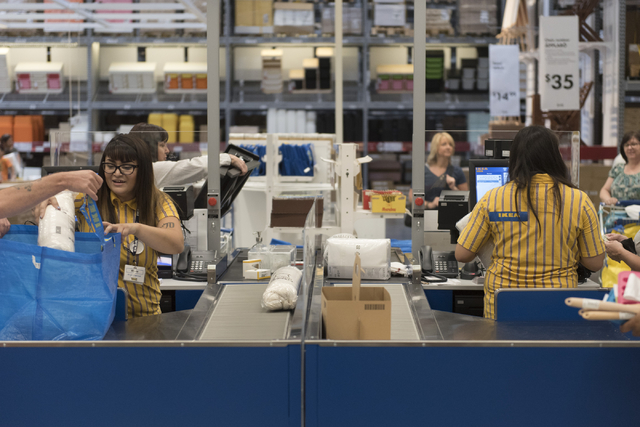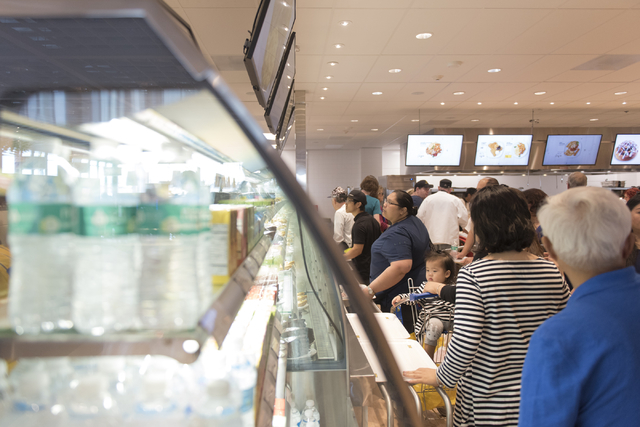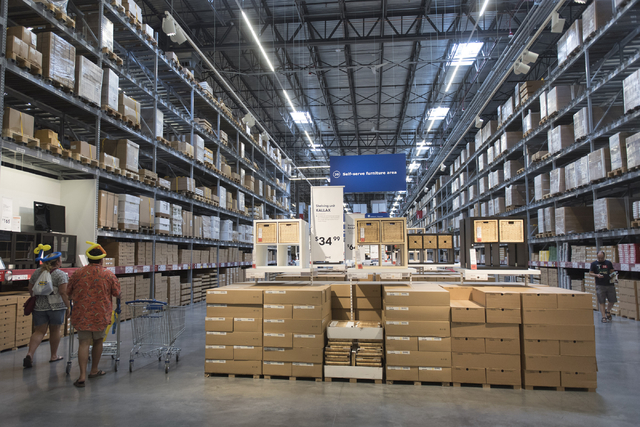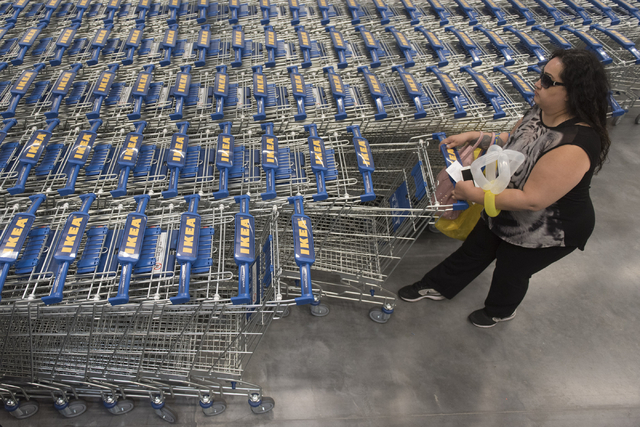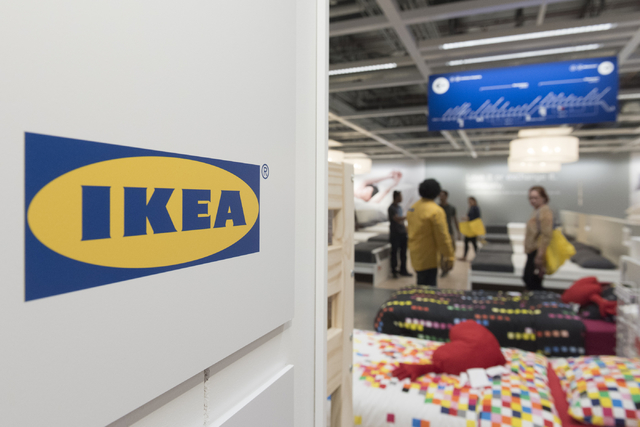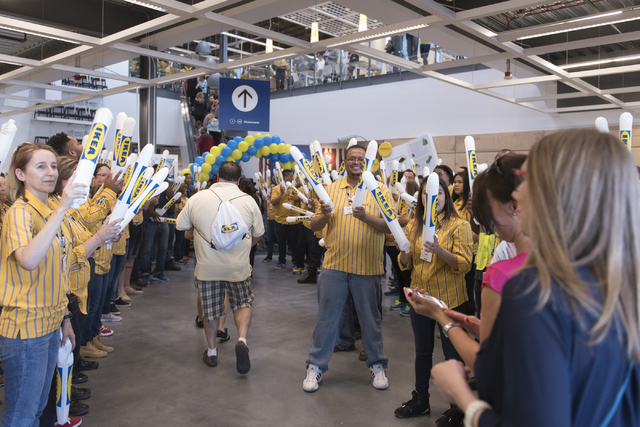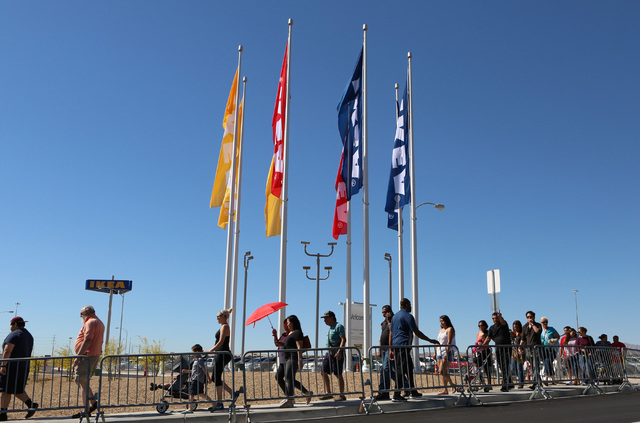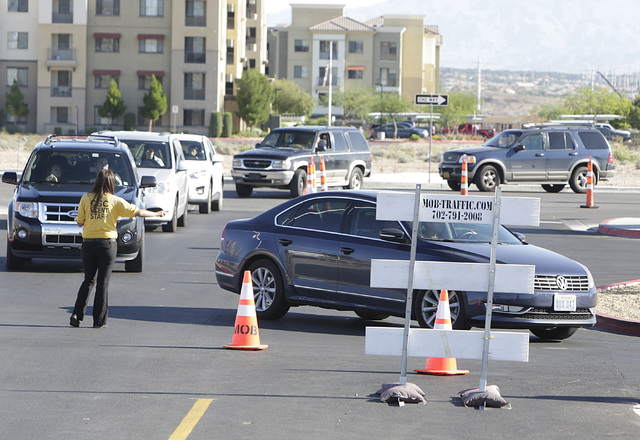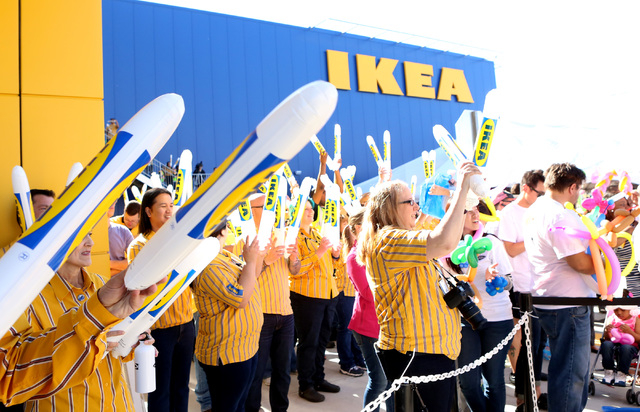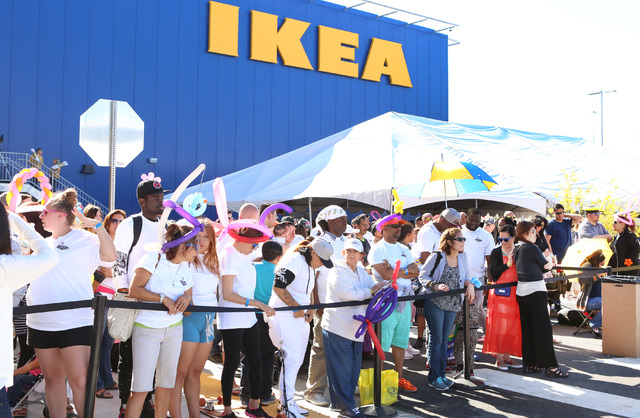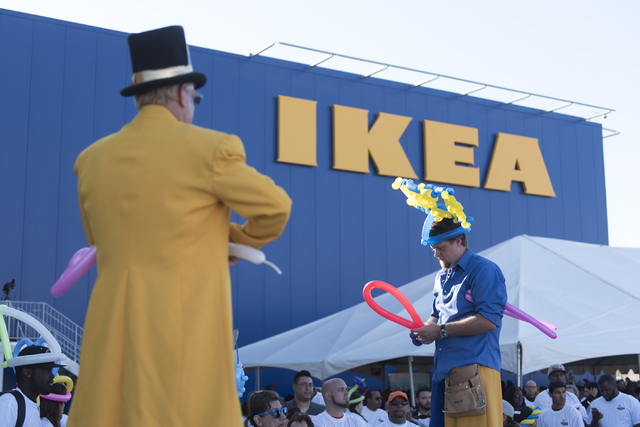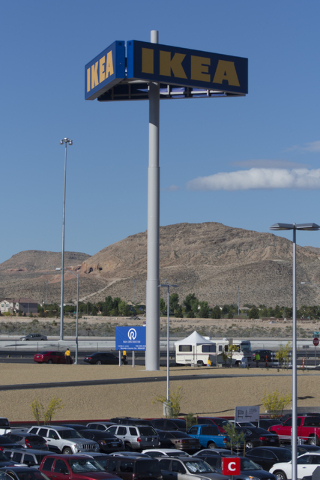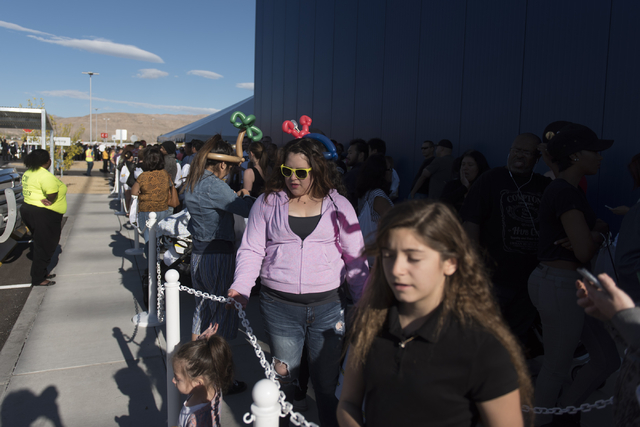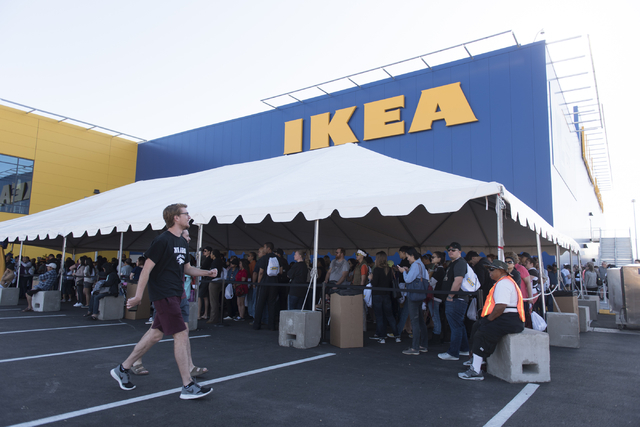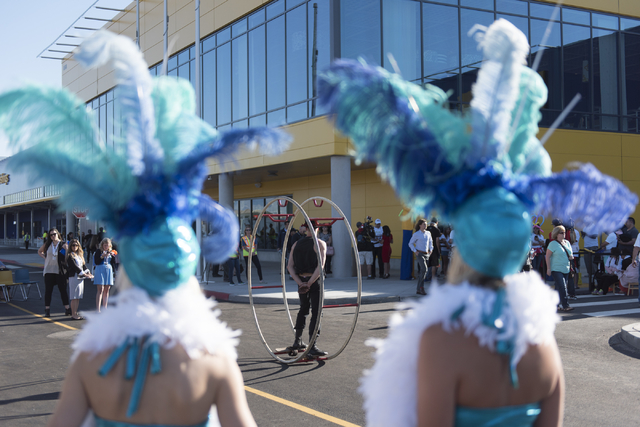 Michael Bailey of Las Vegas went to IKEA's Wednesday grand opening for a sofa, and he may land a girlfriend to boot.
Bailey joined the line of customers outside the Swedish retailer's first Nevada store Monday night and landed a spot as No. 41 in line — just making the 42-customer cutoff to win a $499 Ektorp sofa. But as Bailey entered the store just after 9 a.m., he snagged another freebie: a $100 gift card.
Bailey stood just inside the showroom's entrance with his arms in the air in triumph.
"My favorite word in the dictionary is free!" he shouted.
Bailey said he planned to keep the couch and add a $59 entertainment stand for his flat-screen TV. The gift card, though — that's going to a special lady.
"I have a friend who I know that if I gave her this, she'd be so in love," he said. "I have to think long term. I know that when I give her this, I'm in the game."
Outside, Joseph Roth, a public affairs manager with IKEA, surveyed the throng of shoppers as they waited to file into the store on the 215 Beltway between Sunset and Durango roads. Dignitaries including Clark County Commissioner Susan Brager, Nevada Sen. Becky Harris, R-Las Vegas, and Nevada Assemblyman David Gardner, R-Las Vegas, joined IKEA executives to address the crowd and raise the U.S., Swedish and Nevada flags.
"This is really the most exciting part — to see public officials expressing appreciation, customers so thrilled to be here, the excitement of our coworkers who didn't have jobs with IKEA six to nine months ago, and to see the building evolve into a place where people will have jobs and thousands of people will shop," Roth said. "It's another store in the global family of IKEA. It's very gratifying."
Roth said he lost count of how many people had queued up, but the store's 2,300 parking spaces were full by the 9 a.m. opening. A line of customers roped around the south side of the building and across the parking lot's far end; it took more than two hours to get everyone into the store.
As the first customer in line, Junie Zhu of Las Vegas, entered the building, the store's 300 employees cheered and banged together inflatable batons in a deafening welcome. Zhu, who'd camped outside the front doors since 8 a.m. Monday, estimated that she's spent $10,000 on IKEA furniture and accessories from stores in Seattle and California. Like Bailey, she's adding a free sofa to her collection.
"I really like IKEA's style, and it's affordable for people my age," the 23-year-old said.
Before Bailey, Zhu and the store's thousands of other first-day customers could see the store, IKEA had to find the right time to enter the market. The company considered a location here for about a decade and finally pulled the trigger after the local population base hit 2 million.
It may have taken IKEA 10 years to open here, but it took Ronica Canent less than half an hour to find what she wanted and become the first shopper to reach the checkout lanes.
Canent grew up with IKEA cabinets; her parents would tell her that her things were "in the IKEA," so as a child, that's what she thought all cabinets were called.
On Wednesday, Canent had about $200 worth of her own IKEA cabinets in her cart, along with an $8 side table she snagged at the last second as a "good deal."
"I used to shop at IKEA in California, so I was really excited there was going to be one opening here," she said. "I'm definitely going to come back — maybe tomorrow."
IKEA will run grand opening giveaways and promotions through May 22, including drawings for $1,000 gift cards; a free queen-sized mattress for the first 42 adults in the store on Thursday; and Swedish meatballs for a year for the first 42 adults in the store on Friday.
Contact Jennifer Robison at jrobison@reviewjournal.com. Find @_JRobison on Twitter.
IKEA by the numbers
The Las Vegas IKEA is the Swedish furniture retailer's 42nd U.S. store and 385th global store. In size, it's about average for the company, but it's the biggest storeever built in Southern Nevada.
Size: 351,000 square feet
Parking spaces: 2,300
Employees: 300
Items: 10,000
Restaurant: 450 seats
Room settings: 43
Rooftop solar panels: 3,620