Delinquent nonprofit soliciting money in Las Vegas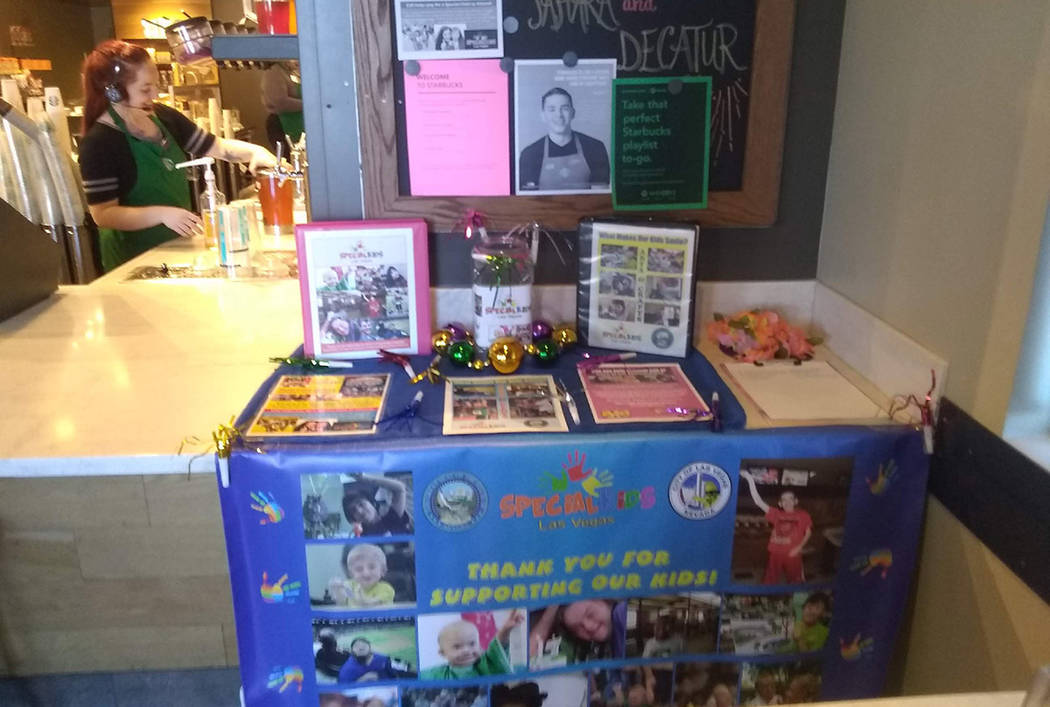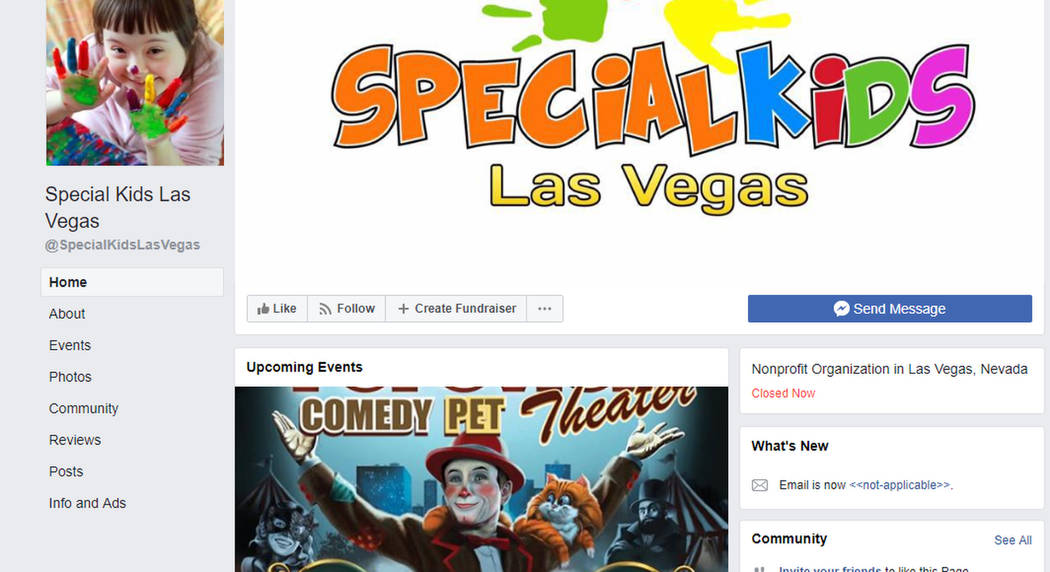 A delinquent California-based nonprofit has been setting up donation tables near storefronts across the valley, soliciting money for a program it says will help children with disabilities.
Special Kids Las Vegas claims to be a Las Vegas-based program administered by the nonprofit California Helping Hands Foundation. Records show Helping Hands is not in good standing in California, and the group is not registered in Nevada.
Although the nonprofit does not have permission to accept donations, local store managers say they've witnessed people with Special Kids signage collecting money at local restaurants and chains, including Walmart. Employees would often pocket half of collections.
Operations
When reached by phone, Helping Hands president and executive director Bruce Landau said Special Kids Las Vegas was no longer operating in Las Vegas and had not been for at least two months.
"We are reevaluating our situation," he said Tuesday.
He said the organization still has plans to hold an event in Las Vegas, "without a doubt." He did not answer questions on what sort of event the organization had planned and where or when it would take place.
Landeau also declined to answer how much money the organization had collected before hanging up.
An email obtained by the Review-Journal sent by Special Kids on Sept. 4 to a local restaurant shows the organization claims it provides "venues, games, resources and events" for children with "muscular dystrophy, cerebral palsy, down syndrome, autism, multiple sclerosis and other diseases and disabilities."
The Special Kids Las Vegas Facebook account uploaded its first photograph on Aug. 23, and its page included posts praising local businesses that allowed the group to set up tables near storefronts. The page has since been deleted, and the phone number listed for the company does not accept incoming calls.
One post urged people to visit a number of locations on Sept. 8, including the Walmart on Rainbow Boulevard. Tara Aston, senior manager of national media relations for Walmart, said it was likely the organization solicited money while set up near the store.
Aston said the big box retailer has a policy in place to ensure nonprofits looking to solicit money are legitimate, and Special Kids Las Vegas "didn't throw up any red flags for the store."
Aston declined to disclose the company's policies and guidelines, but said Special Kids' ability to provide official documentation from Helping Hands' California registration may have made the company appear legitimate.
Special Kids also made an appearance at the Starbucks on South Decatur Boulevard and Sahara, according to store manager Tina Verduzco.
Verduzco said a Special Kids employee called the store by phone and said it was raising money to bring children with special needs to the Popovich Comedy Pet Theater at the V Theater. The group set up a table with images of children with disabilities and a jar for donations Sept. 14.
Verduzco said she didn't see the group collect any money, but said it was asking for donations. She saw about four employees trading shifts throughout the day, handing off the donation bucket each time.
"They've wanted to come back multiple times, and I told them I'd have to call the corporate office," she said. "They weren't communicating on who they already spoke to in the lobby, so some (customers were approached) a couple times. … I didn't realize they'd be asking everybody for money."
Delinquent
A spokesperson for the California Department of Justice said Helping Hands was declared delinquent for failing to file an annual registration renewal fee report and a tax exemption form in 2016 and 2017. The IRS requires all tax-exempt organizations to file these documents.
"The charity cannot solicit (or) disburse charitable funds in the state of California until it resolves the delinquency," a department spokesperson said via email.
Special Kids has also not received approval to solicit in Nevada.
Jennifer Russell, public information officer for the Nevada Secretary of State's office, said charitable organizations must register with the office before soliciting contributions in the state.
Currently, there are no active, registered organizations on the office's website under the names California Helping Hands Foundation or Special Kids Las Vegas. Special Kids applied for a nonprofit license with the City of Las Vegas on Sept. 30 but was denied because it was not licensed through the Secretary of State's office first, according to an email from Jace Radke, public information officer for the city of Las Vegas.
Collections
The Arizona Daily Star investigated the California Helping Hands Foundation while it solicited donations in Tucson over the summer. The paper reported that half of the donations collected by the charity went to staff, with the other half largely unaccounted for.
Las Vegas resident April Sintes said she started the hiring process for a marketing director position with Landau in September after seeing the job opening online. Sintes said Landau was hiring about six people at the time.
After asking for proof of the company's legitimacy, she quickly backed out.
"I asked for details, I told him I needed proof," she said. "He left me a voicemail and he couldn't remember the name of the organization."
Contact Bailey Schulz at bschulz@reviewjournal.com or 702-383-0233. Follow @bailey_schulz on Twitter.
RELATED
Holiday season invites charity scams in Las Vegas
Action
According to the Secretary of State's website, the office can receive complaints about nonprofits that failed to register.
Assembly Bill 50 states the Secretary of State's office can penalize and issue a cease and desist order if a charitable organization fails to file the appropriate reports. It can also prevent the organization from doing business in the state and can receive assistance from the Nevada Attorney General's office.
"Our office takes allegations of fraudulent charities seriously, including those that potentially take advantage of people's generosity," said a spokesperson from the Office of the Attorney General via email.