Downtown redevelopment backs 3 new restaurants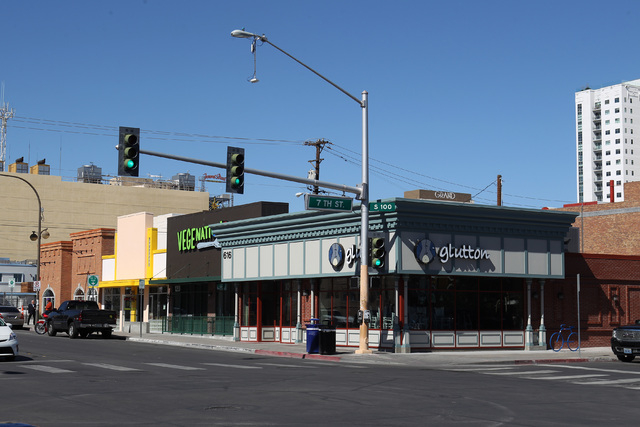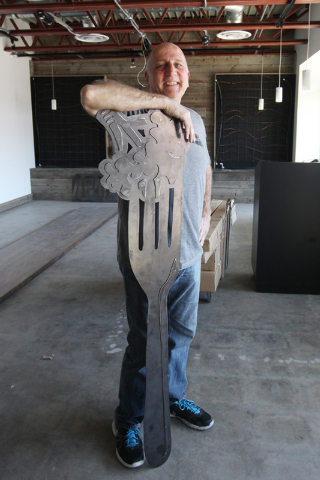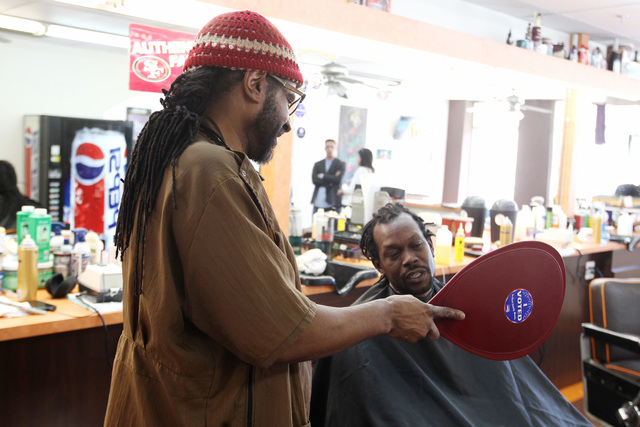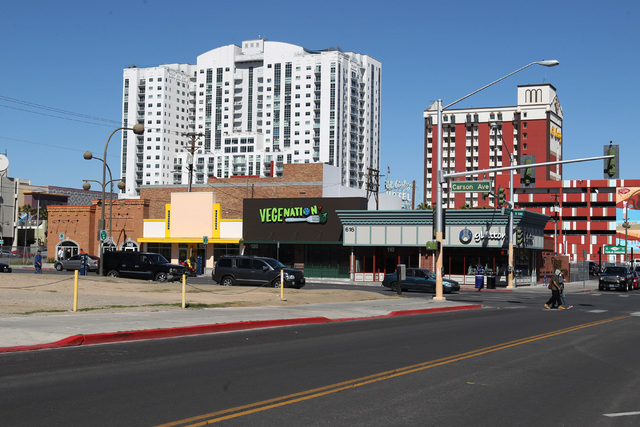 One thing is for certain about the Downtown Project: Its hip investors like a tasty business deal.
Tony Hsieh's downtown redevelopment initiative is adding a trio of new distinct restaurant concepts in a single building in the heart of a burgeoning foodie row along the Carson Avenue corridor near Downtown Project's signature Container Park on East Fremont Street.
The three eateries, about a month away from opening, are in the former Sears building at 616 E. Carson Ave. near other prominent restaurants such as Eat, Carson Kitchen and La Comida. (It's not a former Sears retail store; Downtown Project says a man named Sears once owned the structure.) The three are:
■ Glutton, featuring new American cuisine that is being started by Bradley Manchester, 39, former executive chef at Red Rock Resort. A wood-burning oven will cook roasted meats, fish and vegetables, with homemade pasta and breads produced in the 2,000-square-foot space, with a 600-square-foot patio behind the building.
■ VegeNation, a vegan restaurant being opened by Donald Lemperle, 54, a former Red Square restaurant chef at Mandalay Bay. Lemperle said he was inspired to open the vegan eatery after going vegan himself and plans everything from Vietnamese dishes to juice drinks called juicetails. He also has 2,000 square feet, with a 600-square-foot patio.
■ Zydeco Po-Boys, a Cajun-themed restaurant being created by Brandon Trahan, 47, a southwest Louisiana native who worked in several restaurants and catering businesses before connecting with Downtown Project. His fast-casual, po'boy sandwich concept will feature fried catfish and shrimp, Cajun sausage and staples such as red beans and rice. He has 1,345 square feet with no patio.
Manchester, Lemperle and Trahan insist all three restaurants can financially survive given the growing roster of eateries in the immediate few blocks because they each have carved out a distinct culinary niche. They plan to tap into workers from neighboring law and government offices; tourists checking out Container Park and locals seeking a more sophisticated culinary and flavorful meal.
"For good food, people will travel," said Trahan, wearing an Louisiana State University Tigers ball cap.
Glutton and VegeNation look to open in early April, while Zydeco Po-Boys could open from mid-April to early May. They're waiting for NV Energy to supply power, said Will Beam, a Downtown Project small-business team member, working with the three restaurant owners.
Each restaurant is going to cost about $500,000 to launch, with Downtown Project financing the deals and serving as co-partners with the restaurant owners.
"We want them to be a success. If they're not successful, we're not successful," Beam said.
The threesome won their financing deals because they wowed Downtown Project leaders (and their stomachs) about two years ago. Downtown Project is Hsieh's $350 million redevelopment endeavor, which includes $50 million for small businesses like these restaurants. Downtown Project has built its own developments such as Container Park, The Market, John E. Carson Hotel commercial building and Bunkhouse, while investing in more than 150 businesses.
The restaurants share a building that has a holdover tenant — A Cut Above the Rest barber shop, a 21-year-old business, including the past 15 years in the building. Owner Tim Wilkinson welcomes his new neighbors.
"It's a beautiful transition," he said. "I could see a lot of prosperity from the change, bro."
Contact reporter Alan Snel at asnel@reviewjournal.com or 702-387-5273. Find him on Twitter: @BicycleManSnel
Old Bunkhouse takes on dramatic new look under Downtown Project
Historic Atomic Liquors reopens on Fremont Street with a prayer