NV Energy says it used drones to inspect power lines
November 1, 2016 - 6:57 pm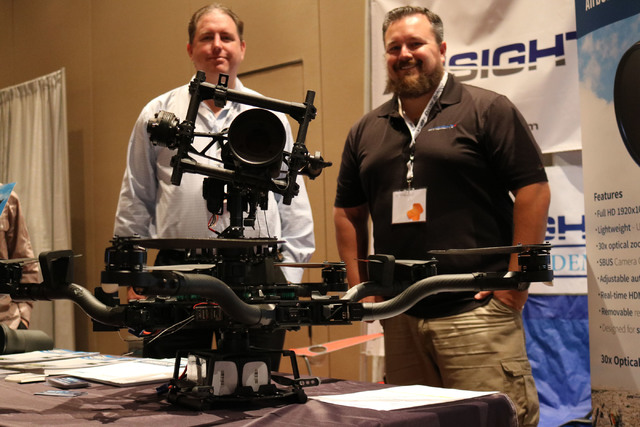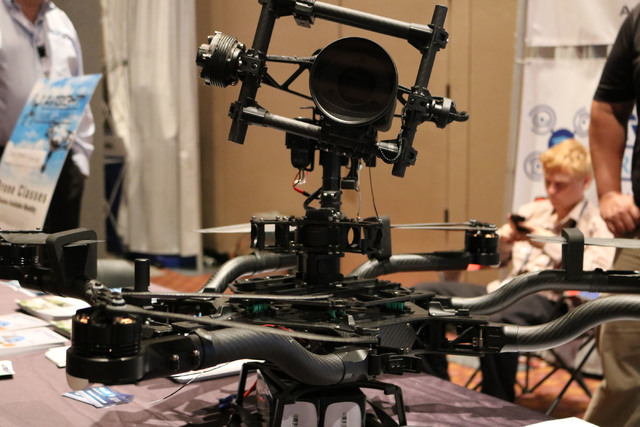 NV Energy, showing the potential for use of drones in dangerous work in the inspection industry, announced on Tuesday that it conducted its first power line inspection using drones from June 29-July 1.
"With continued technological advancements, drones could potentially fulfill a large portion of utility inspection needs in the future," Mary Simmons, vice president of business development and community strategy for NV Energy, said in a statement.
NV Energy, Desert Research Institute, Drone America, AviSight and the Nevada Institute for Autonomous Systems collaborated on the drone power line inspection.
Chris Walach, the director of operations for unmanned aviation for NIAS, said the inspection found problems along "40 plus" miles in rural Nevada.
"We weren't just demonstrating for the purpose of demonstrating," Walach said. "This was a real-world test where the team actually went out and found the problems that plagued NV Energy over the last several months that traditional inspections weren't able to find."
Some drone-industry officials see drones being used to inspect utilities, bridges or cell towers.
William O'Donnell, vice president of technology at AviSight, a Las Vegas-based aerospace and remote sensing services company, said the operation was "overall, a huge success.
"We did actually find some true system interruptions that we otherwise would not have been able to find," he said.
Drones are able to get much closer to power lines, either physically or with the use of sensors and cameras, than a person, he said.
"That allows you to be able to get closer shots without having to send workers up a pole, without having to even fly a drone close we can actually get a good, safe stand-off distance, be able to get information and be able to get a view that you wouldn't otherwise be able to see," O'Donnell said.
Simmons told the Review-Journal that there is not another drone inspection "scheduled at this time."
Contact Nicole Raz at nraz@reviewjournal.com or 702-380-4512. Follow @JournalistNikki on Twitter.