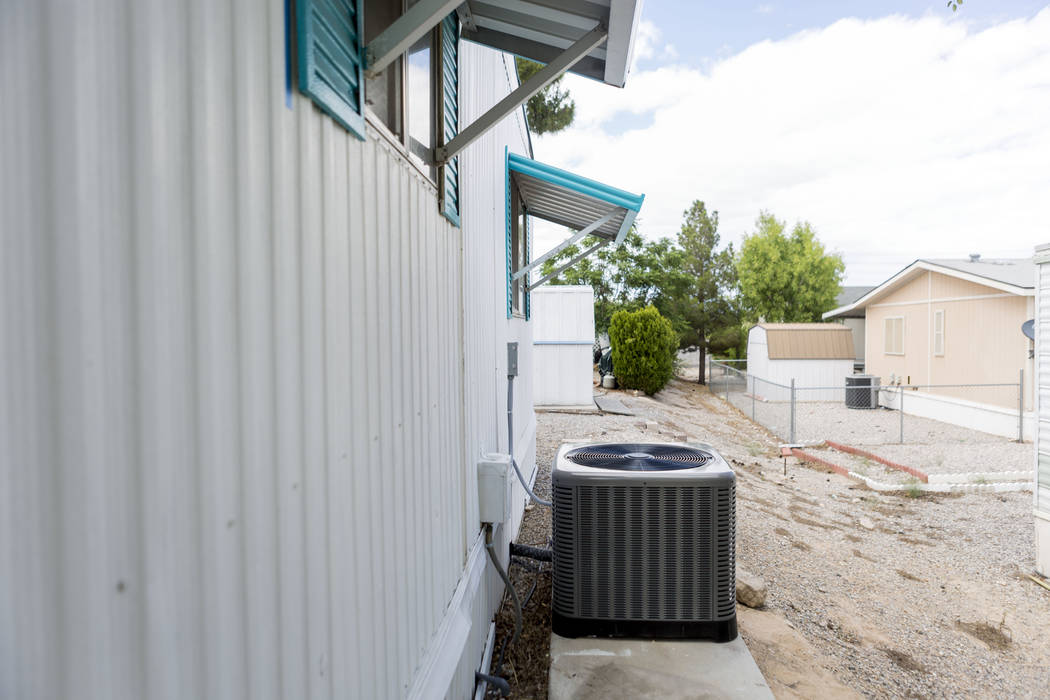 At the end of a yearlong process, Robert Collins walked through his home in southwest Las Vegas in mid-May, admiring what workers had just installed.
"It's reassuring," Collins said about his new energy-efficient Freon compressor, improved ventilation system and light-emitting diode light bulbs. "To what extent it's going to save money I don't know, but anything helps."
The new fixtures came from HELP of Southern Nevada's weatherization program, which helps low-income households such as Collins' become energy efficient for free. Anyone over the age of 18 can apply online, and the program has assisted about 12,000 homes in its 22 years, said Jim Hutchison, the program's outreach coordinator.
Hutchison said the program contracts workers to install products such as water heaters, refrigerators, screens, insulation and compressors, which cool and heat the Freon that powers air conditioners. A team will go into a home or apartment to make sure it has safe, efficient energy systems.
Instead of paying for expensive replacements or daunting heating and cooling costs, the family can use the money for other necessities, he said.
The program, which is run through the Nevada Housing Division, doesn't advertise on TV so many people hear about it only through word of mouth, said Mark Hooper, a field supervisor.
"We like to take our money and put it into the houses," he said.
Hutchison said funding comes from sources such as the U.S. Energy Department, Nevada Housing trust funds and energy assistance and conservation funds.
Weatherizing one house can cost up to $14,000, depending on what is installed, Hooper said.
For Collins, the new installations come one year after he noticed a HELP team working in his neighborhood, Jaycees Senior Community, in the southwest valley.
The criteria for weatherization is that the combined household's annual gross income is 200 percent of federal poverty income guidelines or less, Hutchison said. That means a household with two adults earning an income would have to make less than $32,040 a year.
Collins and his wife fit the criteria, so they applied to become one of the 40 to 60 percent of homes weatherized in Jaycees Senior Community. It took about a year for Collins' installation, but people in emergency situations such as those without air conditioning in summer, are reached as soon as possible, Hutchison said.
Collins said now he will have less air escaping and the temperature will be better regulated.
"My wife no longer is going to be hounded by the cold air that comes from the top (vents)," he said.
For Hutchison, seeing another home helped by the weatherization program reminds him why he works with the organization.
"Helping people — that's all I care about," he said.
Contact Katelyn Newberg at knewberg@reviewjournal.com or 702-383-0240. Follow @k_newberg on Twitter.
How to Access the Weatherization Program
Phone: 702-795-0575
Must be at least 18 years old
Total household income must be 200 percent of the poverty level or less