PUC chairman files order supporting favorable rooftop solar rates
September 15, 2016 - 9:32 am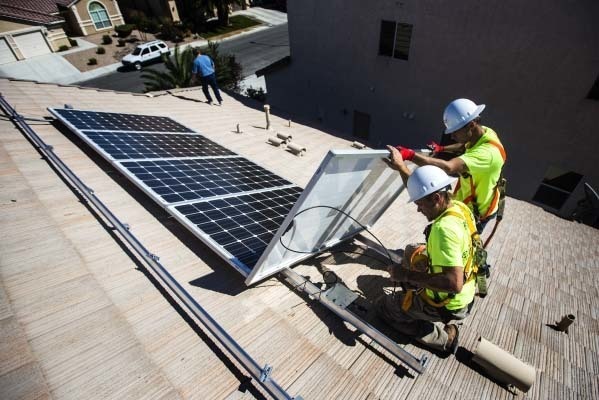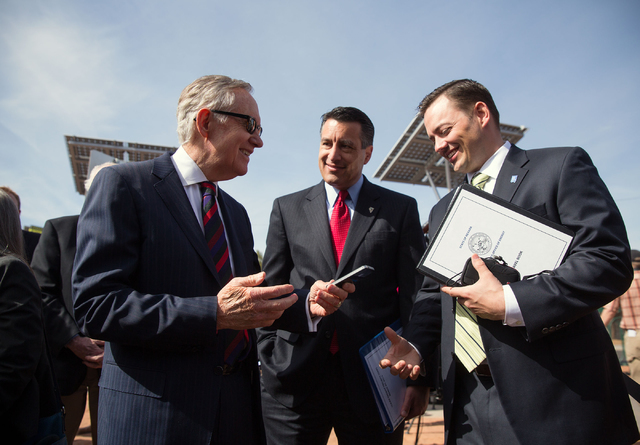 CARSON CITY — Public Utilities Commission Chairman Paul Thomsen is recommending that the full panel approve a proposal to grandfather in existing residential rooftop solar customers under prior, more favorable utility rates for 20 years.
If approved at the panel's Friday meeting, the return to the original net metering rate structure will take effect Dec. 1 and potentially benefit as many as 32,000 rooftop solar customers of NV Energy, doing business as Nevada Power in Southern Nevada. Several thousand customers have pending applications that are covered in the agreement but who have not completed the connection.
The draft order would give customers who have not yet connected until Feb. 28 to opt in to the grandfathering provisions.
A favorable vote by the three-member commission would bring to close one of the more contentious issues to come before state utility regulators in recent memory. Thousands of customers who installed the rooftop solar systems expecting their rates to remain unchanged expressed outrage when the PUC included all net metering customers in a new rate structure that took effect Jan. 1.
Hearings on the issue were overflowing with homeowners who invested multiple thousands of dollars in the systems, which allow them to receive a credit for the excess energy they generate. The homeowners argued that when they purchased their systems they believed the existing credits for their excess electricity would remain in effect for years to come.
Gov. Brian Sandoval has endorsed the agreement, saying it is in the best interests of all Nevadans.
"I am hopeful that the PUC will act quickly on this agreement," he said earlier this week. "It is time to move on."
The 2015 Legislature asked the PUC to look at establishing a new rate class for net metering customers. The PUC adopted the new, less favorable rates after determining nonsolar utility customers were subsidizing net metering customers by about $16 million a year.
The new rate structure reduced the credit and will lower it further over 12 years. But the new rate structure will only affect rooftop installations after Jan. 1 of this year if the grandfathering agreement is approved.
The agreement was hammered out by PUC staff, NV Energy, SolarCity and the Bureau of Consumer Protection.
Contact Sean Whaley at swhaley@reviewjournal.com or 775-461-3820. Follow @seanw801 on Twitter.
RELATED
Deal reached to grandfather in rooftop solar customers under more favorable rates
Carson City judge's ruling aligns with new proposal for existing rooftop solar