Artist Connect takes first place at Startup Weekend Las Vegas 2018
Updated November 19, 2018 - 8:03 pm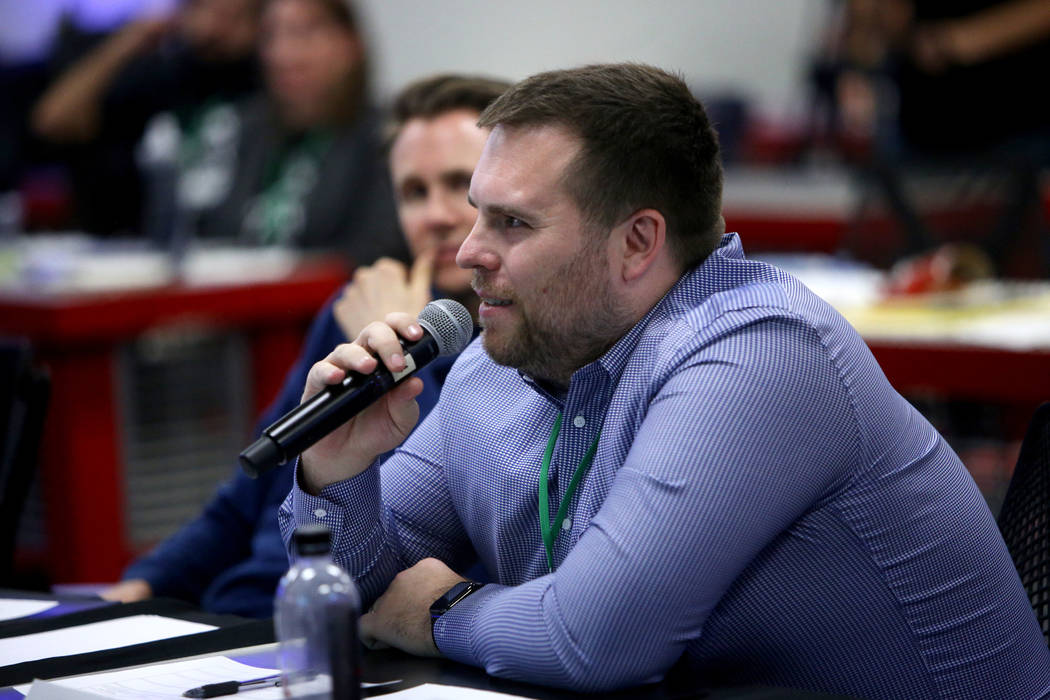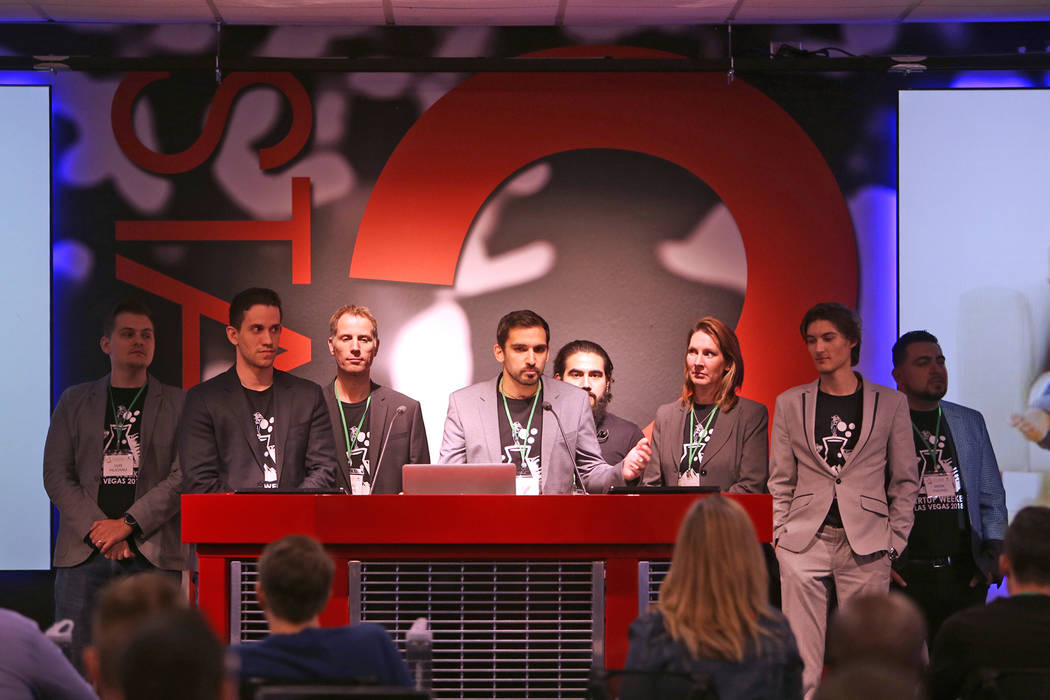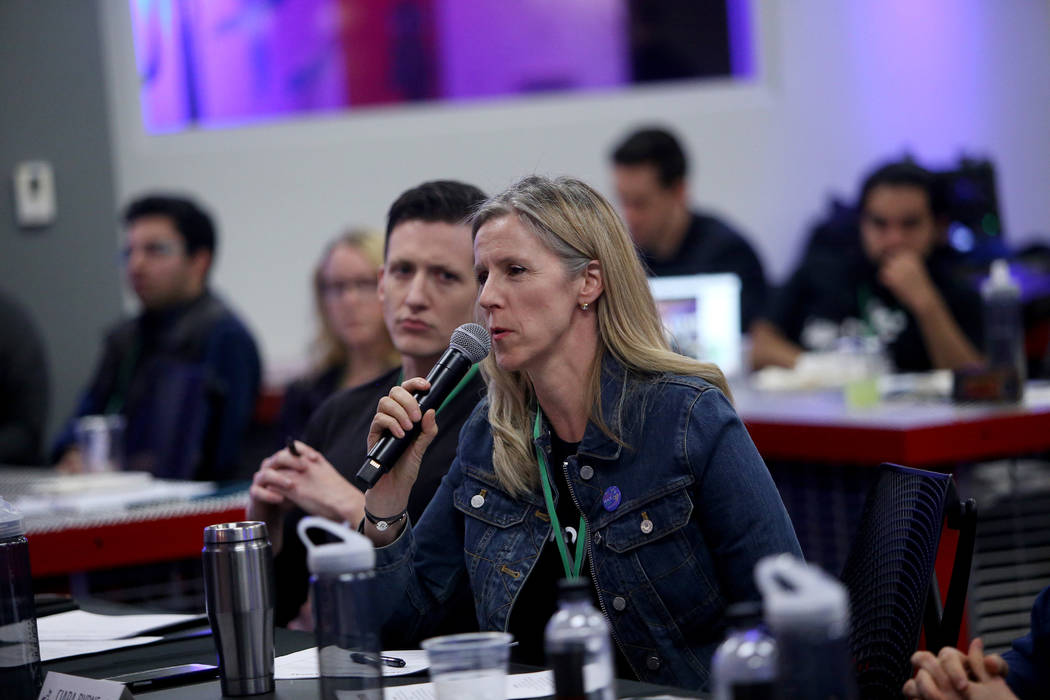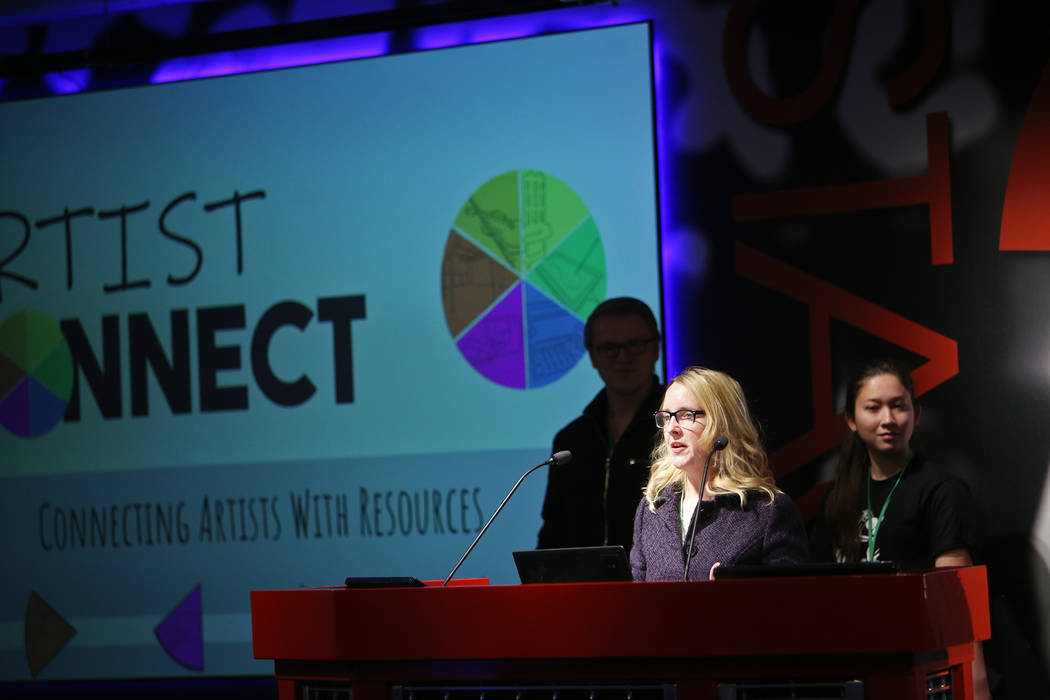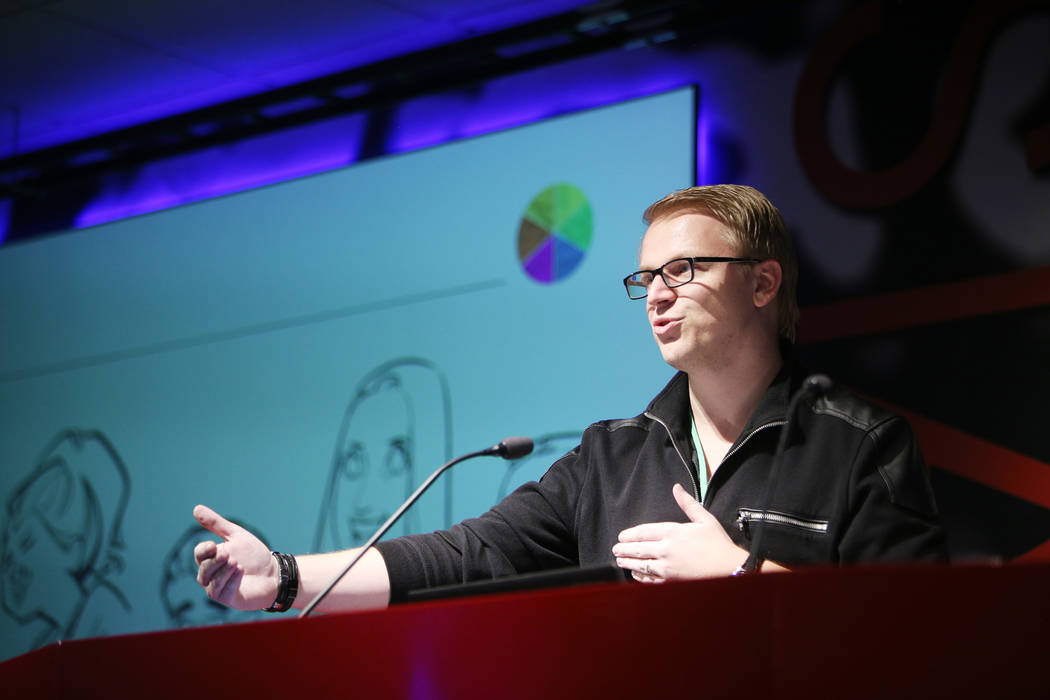 Local artist Andrea Cheaney was tired of struggling to find art equipment.
Large tools like printing presses, pottery wheels and kilns are hard to find and expensive to own, she said. So the local artist decided to dip her toes in the entrepreneurial world.
After graduating college and moving to Las Vegas in 2005, she "quickly realized that the resources just weren't there," she said. "You spend $20,000 on your education and you don't even have the tools to do it. … It has only been through networking that I have been able to function as a full-time artist."
To help other artists with similar frustrations, Artist Connect was born.
Artist Connect
Artist Connect, Cheaney's startup pitch, took first place at this year's Startup Weekend Las Vegas. Cheaney said she wants to use the team's success to bring the idea to market.
Cheaney described her startup pitch as the Airbnb for art, a platform that connects artists to resources, like specialized facilities and equipment.
The six-member Artist Connect team has already seen a demand for their product; on Saturday, they were able to find 56 users interested in using the platform and 46 suppliers willing to rent out space or equipment.
Kenny Eliason, one of the event organizers who was with judges as they made their final decisions, said Artist Connect was an instant, unanimous decision for first place.
"It came down to them having a viable product and already having sign-ups," Eliason said. "Clearly there was a need, clearly nobody else was filling it."
The team was awarded social media and brand consultations, an Amazon gift card, and a year-long membership to collaborative workspace inside the Innevation Center, among other prizes. Cheaney said most of her team members plan to continue to grow Artist Connect.
Piotr Tomasik, a judge at this year's competition, said the workspace is extremely helpful to emerging startups. His own startup, Influential, began inside the Innevation Center.
"It was supremely helpful to be able to go to a space where you don't have to sign a long-term agreement," he said. "Face-to-face interaction really helps with innovation."
A history of success
Many pitches at previous startup weekends have found success in the real world. Startup Weekend judge Ciara Byrne's startup pitch from 2012, Green Our Planet, is still going strong, and Developers.Vegas, which won second place last year, is still operating.
"The close confines for a little bit of time builds camaraderie," Tomasik said. "If you're good enough to be number one or number two, there's some worth behind that."
The connections made at Startup Weekend are another advantage, said Jonathan Parra, the founder of the second-place winning pitch, RentShare.
"You get connected with some of the best people in Vegas," he said. "That's what keeps driving me here. It's hard to network with people outside of these kinds of events."
Contact Bailey Schulz at bschulz@reviewjournal.com or 702-383-0233. Follow @bailey_schulz on Twitter.
Winners
About 50 people attended the 2018 Startup Weekend Las Vegas, held at the Switch Innevation Center.
Second place went to RentShare, a platform that helps roommates manage house funds and track expenses. Founder Jonathan Parra said he wants to continue to work on the startup.
Third place went to Staffed, a platform that incentivizes employees to fill empty shifts at their workplace. "We're really pleased we actually placed," said team member Andrew Smith. "People recognize there's validity here, and we can actually get this off the ground."