Las Vegas waxing spa looks to go national
Updated June 17, 2023 - 11:01 am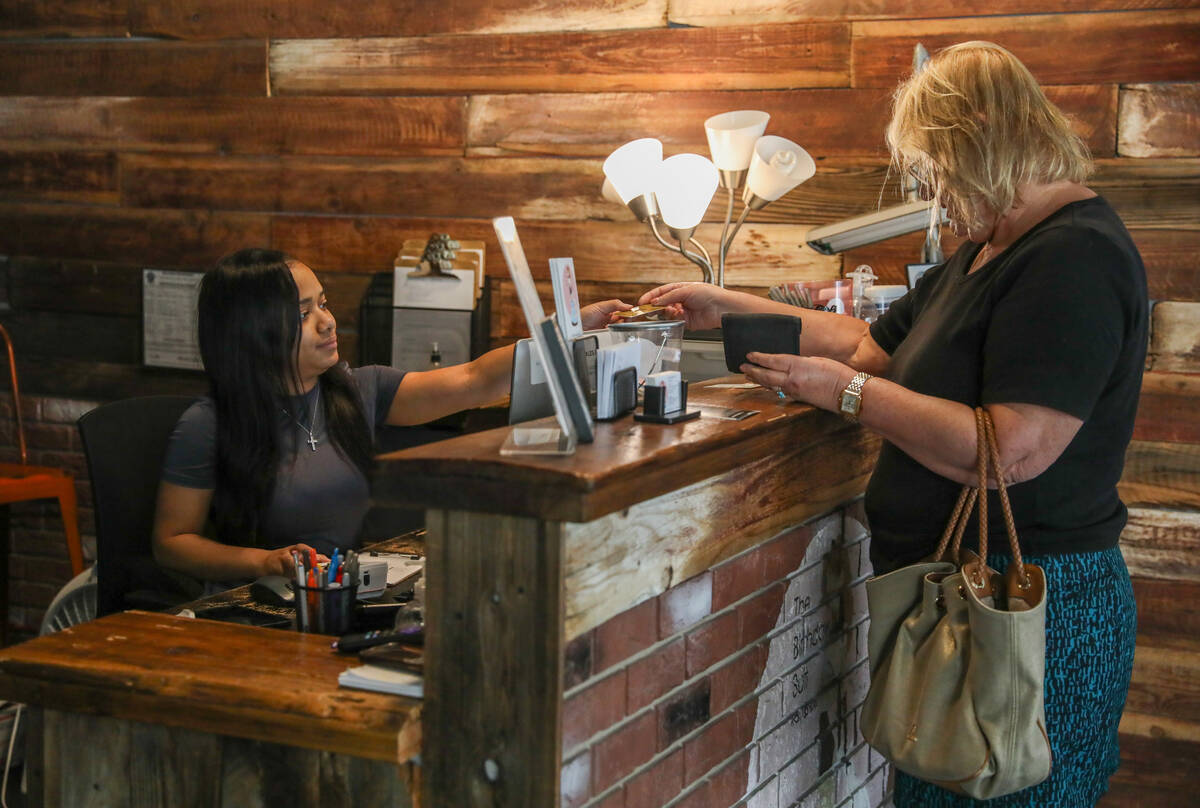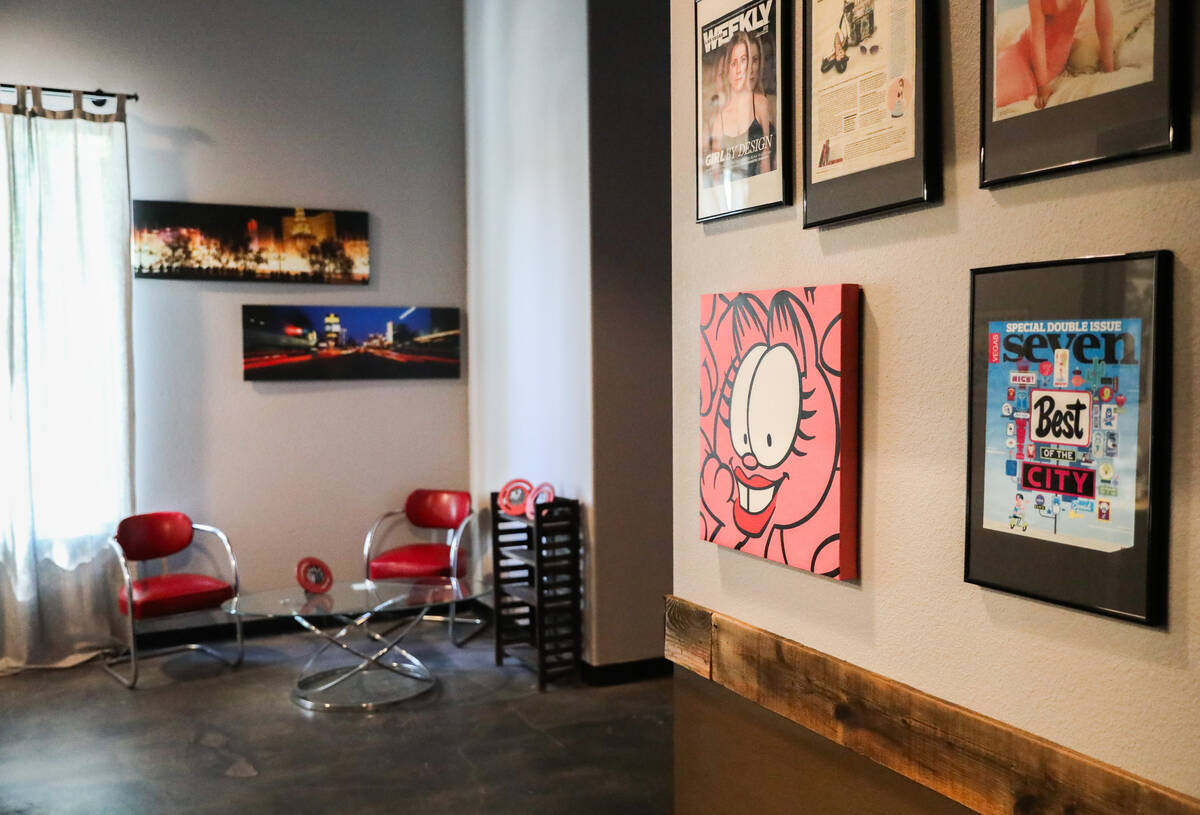 Stacey Laricchia is thinking big.
Twelve years ago, Laricchia started the Birthday Suit waxing spa in Las Vegas and now she's hoping to go nationwide.
Laricchia's spa has two locations in Las Vegas and two franchise locations — one each in Minnesota and Texas — with plans to expand the business across the nation to give it a sizable influence on the waxing industry.
"We really wanted to change the view of franchising, our business and normalize the body waxing in general because it is a huge industry as far as dollars," Laricchia said. "But there's not that many big players in the industry and we really felt that we could, you know, dominate within the next five years."
That expansion is being pursued through a franchise model in which a franchisee pays certain fees and royalties to use the brand and business model of the Birthday Suit. Leith Martin, the executive director for Troesch Center for Entrepreneurship and Innovation, said this model can be conducive for rapid and flexible growth for a brand.
"One of the advantages of using franchising as a growth model is that it requires less capital from the original company," Martin said. "If the Birthday Suit was going to scale and open locations across the country themselves, that means they would need to have financing in place. And to develop all of those locations they would need to have management trained … that takes a tremendous amount of resources."
Successful business model
Laricchia has been involved in the beauty industry for the last 20 years in various roles, although she has spent the last 14 years focusing on waxing. She said her business has done well over the past 12 years, in part because each location has a children's area to make it easier for parents to use their services. The Birthday Suit also tries to have lower than typical prices, she said.
"When you start going into the $60-$70 number, that's bananas, and it's hard for some people to justify it every month," Laricchia said. "So we kept it at $44. We thought that was a really easy number, something that people could afford."
The two Birthday Suit locations currently open outside of Las Vegas are in the Minneapolis-suburb of Woodbury, Minnesota, and in the Houston-suburb of Katy, Texas. In total, six Birthday Suit franchises have been sold and additional franchise locations will be added to the Las Vegas market as well as Ohio and Florida, according to Laricchia.
She said the goal is to have 12 to 14 locations open by the end of 2023 and then add 14 franchisees every year for the foreseeable future. New locations could open in any U.S. market that shows it can support a business like a waxing spa, Laricchia added, who said she will have a team of advisers helping guide the growth.
"The natural next progression is to begin franchising," Laricchia said.
That level of growth with the goal of becoming a national brand can be difficult to pull off, according to Benjamin Lawrence, a professor of franchise entrepreneurship at Georgia State University.
"Just franchising anywhere can be hard to manage, since it can be a challenge to keep tabs on each new location," Lawrence said. "But that's why it's important to pick the right people to franchise with."
Laricchia said she is looking for franchisees that can meet the financial needs of opening a location but, more importantly, have a passion for growing the Birthday Suit brand.
"It's a job interview for both of us, they have to love me, and trust me as much as I love them," she said. "And if I get this impression that they really aren't gung-ho about all of it, like, we're just another business to add to their portfolio, I'm not necessarily psyched about it."
A brand new brand
Courtney Florence is the franchisee for the Birthday Suit location in Katy and was Laricchia's first franchisee. This venture is Florence's first foray into the world of spas and entrepreneurship as she had spent her career in the health care and transportation industries. But she said she's always had a passion for the beauty industry.
Florence said business at the Texas location has been good since it opened this past December. The main challenge, she said, is making people aware of the Birthday Suit brand.
"It's a brand new brand and concept, of course, to the Houston-Katy area. It's just been a lot more marketing, of course," Florence said. "It's a luxury feel, and the prices you can't beat anywhere in the area."
That branding and feel as well as an increase in the popularity of waxing is something Laricchia thinks has been key to the Birthday Suit's success in Las Vegas — a success that she believes can be exported to other parts of the country.
"It's not just these warm weather communities anymore. It's Minnesota, it's Ohio," Laricchia said. "It's really becoming a normalized thing that middle America is going to be full of waxing salons very soon because it's such a commonplace personal care service that the stereotype that it has to be a 20-something that lives on a beach is not true."
While Lawrence admits he is no expert on the waxing industry, he said the Birthday Suit's growth will happen if it coincides with profitability.
"As long as it's profitable, the brand will grow," Lawrence said.
Contact Sean Hemmersmeier at shemmersmeier@reviewjournal.com or on Twitter @seanhemmers34.