FAA official suggests IDs in drones during Las Vegas convention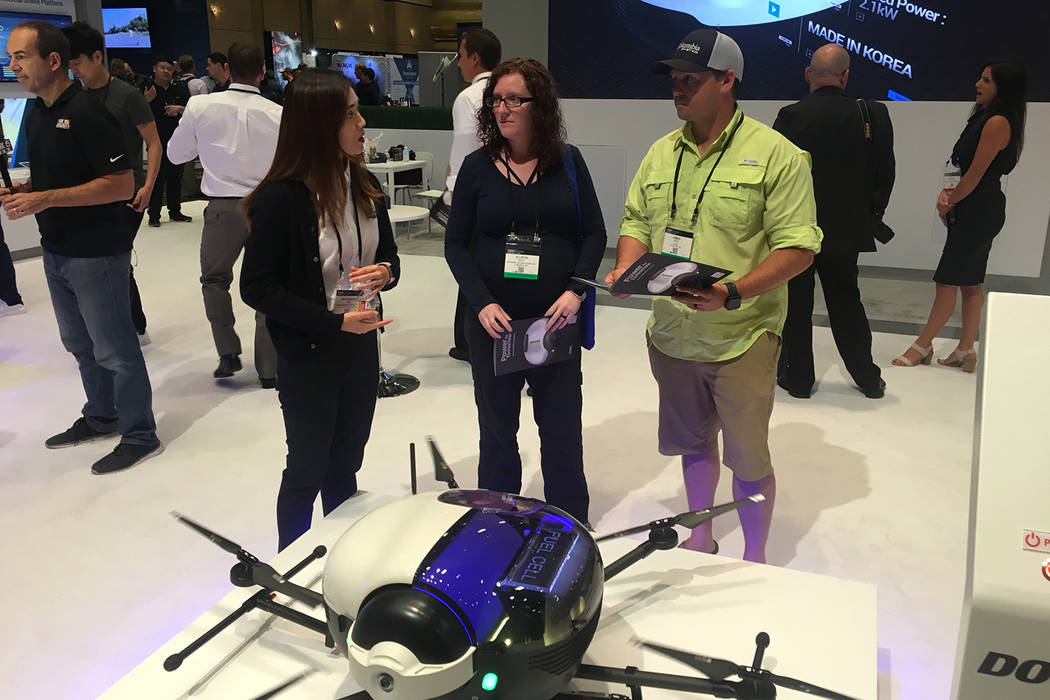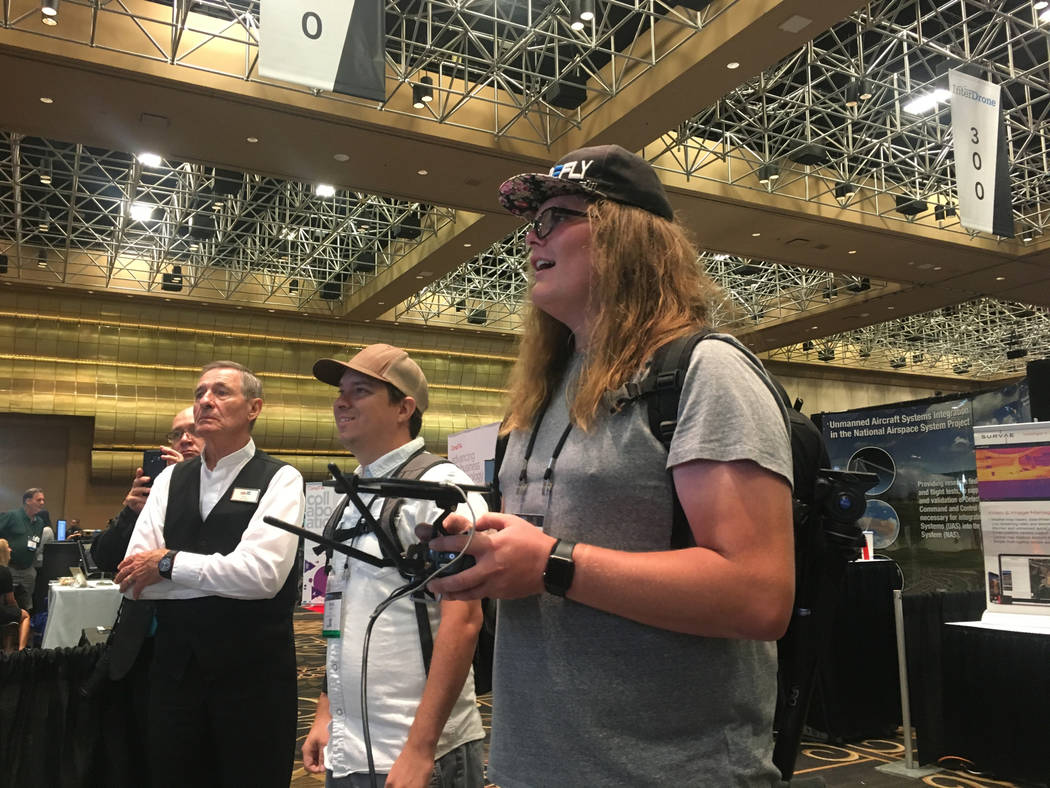 Drones can provide solutions for many industries, helping farmers monitor crops or workers inspect transmission lines. But as technology advances, drones can also pose a security threat.
One solution is to require remote IDs in every drone, according to the Federal Aviation Administration's acting administrator.
"No one's OK with the idea of people driving down the highway without a ticket in their pocket and a tag on their vehicle," Daniel Elwell said Wednesday morning in his keynote address at the InterDrone conference at the Rio. "Why should operating a drone be any different?"
National security is one of the FAA's top concerns, and identifying every drone and operator in the airspace would help address national security concerns, Elwell said.
"The national airspace system is no place for hide-and-seek," he said.
Without a proper way to identify drones, it'll be much easier for drone operators to act irresponsibly, said Josh Ziering, co-founder of San Francisco-based drone software company Kittyhawk.
"If we're going to have all these people flying commercially and responsibly, we need to understand who they are and what they're doing," Ziering said Thursday at InterDrone. "Being able to identify people that are flying and doing it responsibly is going to be paramount."
Current laws don't allow the FAA to require remote identification and tracking on model aircraft. Elwell said that needs to change and that he hopes things are altered as part of the FAA's reauthorization by Congress, which is underway.
"This is not a sustainable situation," Elwell said during the keynote. "Until we can set remote ID requirements that can be universally applied to every drone, until we can make sure everyone is following the same rules inside the system, full integration just isn't possible."
Another FAA policy forbids interrupting any drone's flight because it's considered an aircraft. Chris Walach, executive and senior director of the Nevada Institute for Autonomous Systems, said the policy needs to change to enhance security.
"If you try to identify and control a drone by landing it because it's in a space it's not supposed to be, regulation doesn't allow that. … The number one concern (companies in the drone industry) have is they don't have those rules and regulations to improve security on multiple levels," he said.
Sonal Baid, product management team leader at Kittyhawk, said security has been increasingly relevant as drone use increases.
"If you're not taking care of the security perspective (now) … cybersecurity is going to be the major issue," she said. "We're calling drones our sensors and internet in the air, and the fact is that sensors and internet is such a deadly combination if they get in the hands of hackers."
Elwell said he expects policy changes soon.
"We have the ability to do all this excellent stuff; let's just make sure the people doing it are readily available to talk to should we need to get in touch with them," he said.
Contact Bailey Schulz at bschulz@reviewjournal.com or 702-383-0233. Follow @bailey_schulz on Twitter.
InterDrone runs through Friday and has around 3,500 attendees