Faraday Future unveils FFZero1 concept car at pre-CES event — PHOTOS
January 4, 2016 - 11:52 pm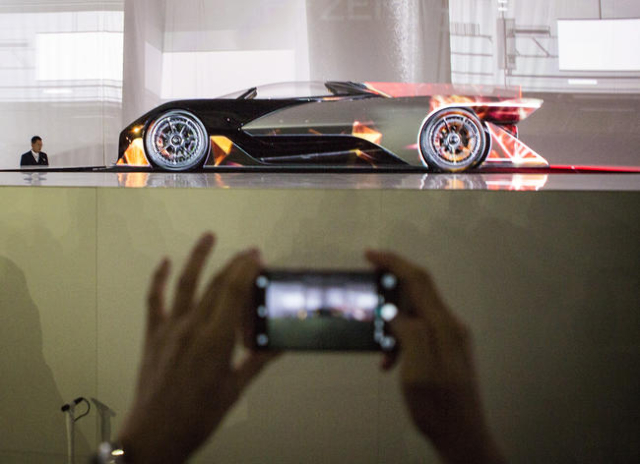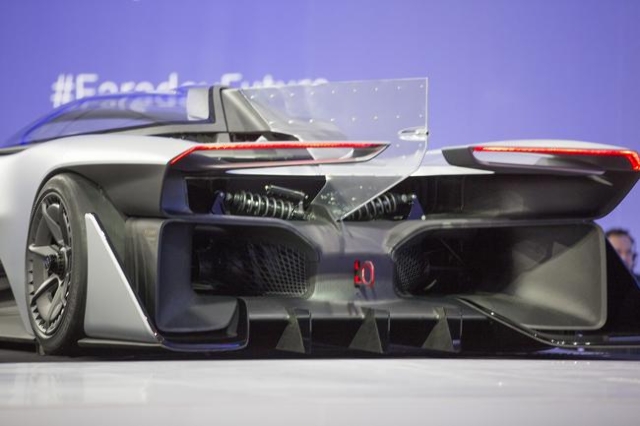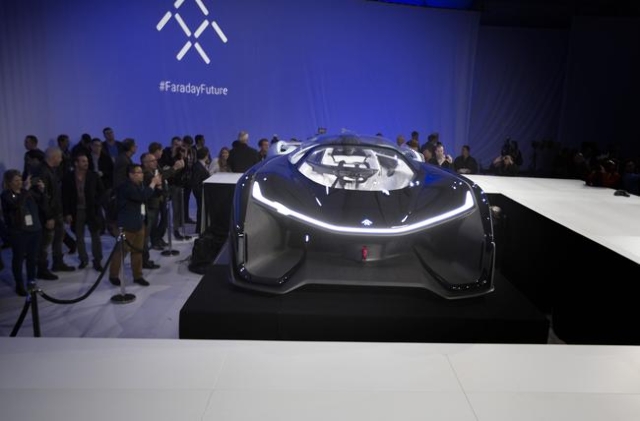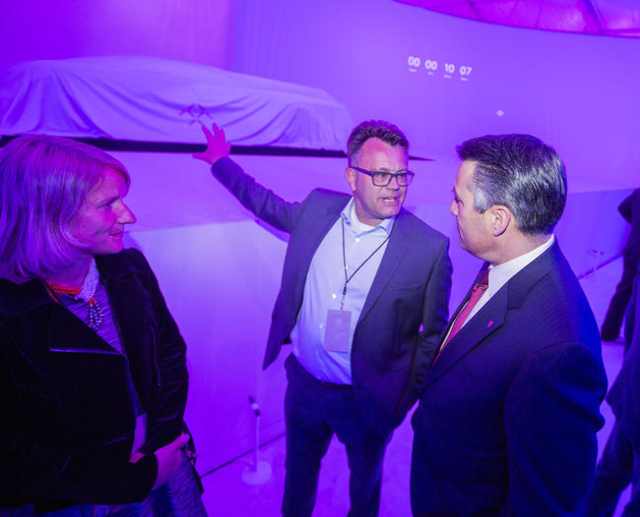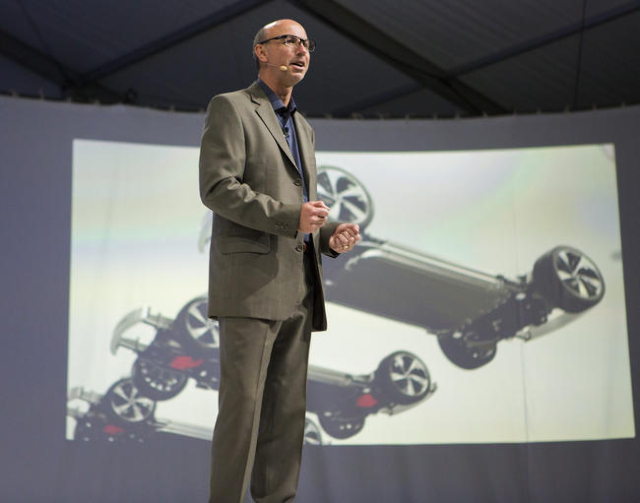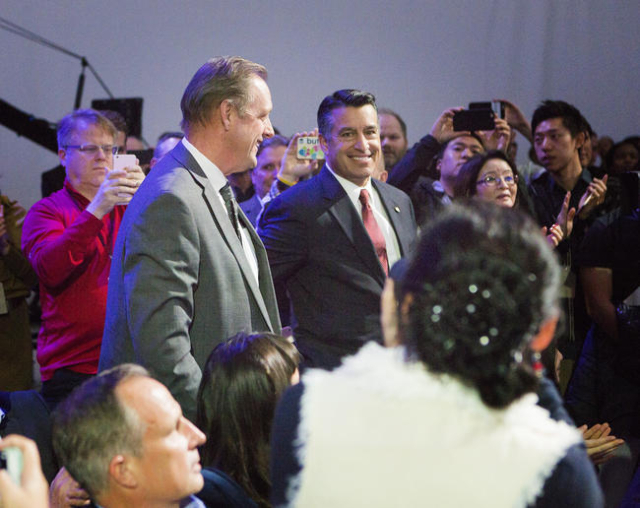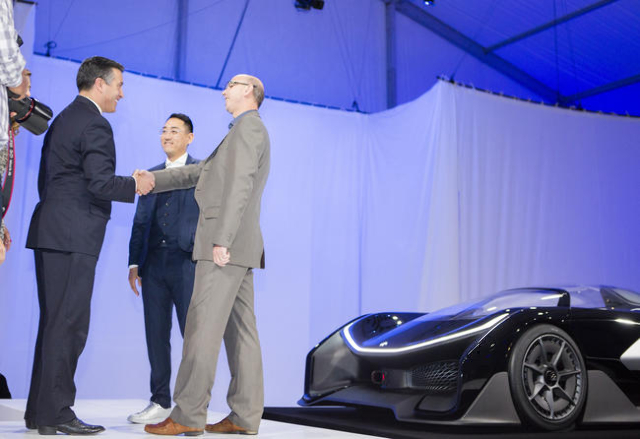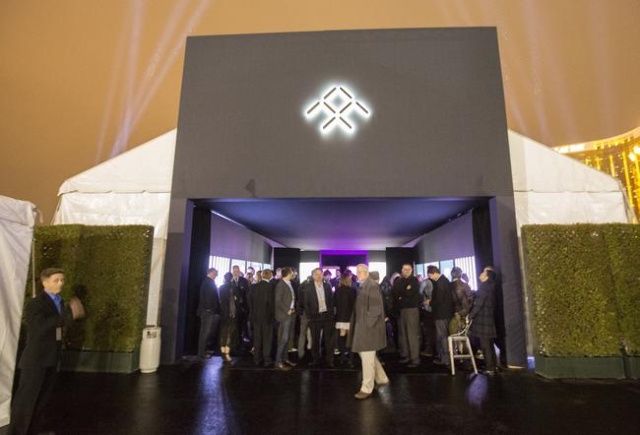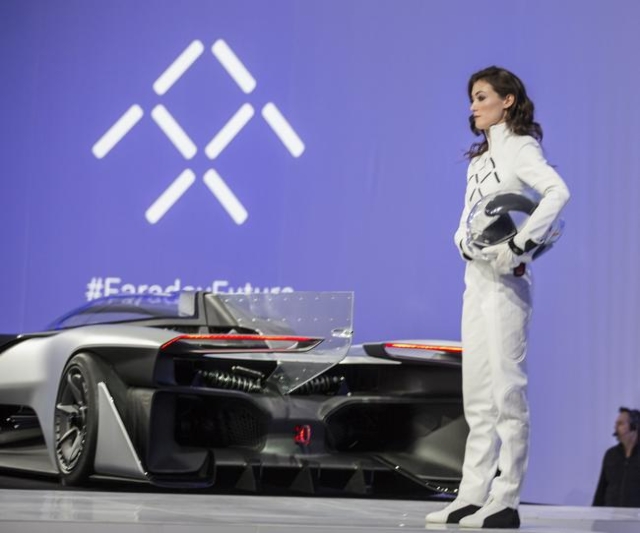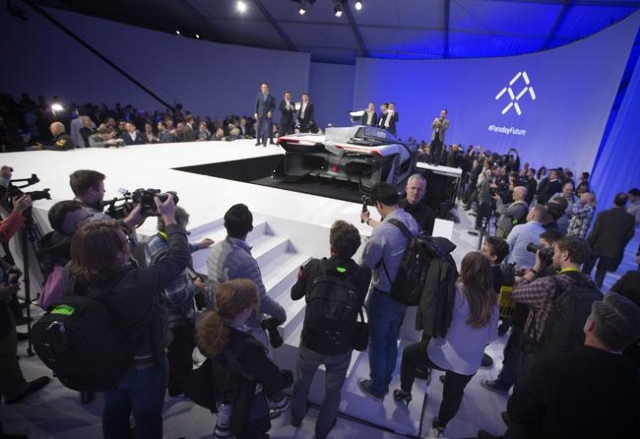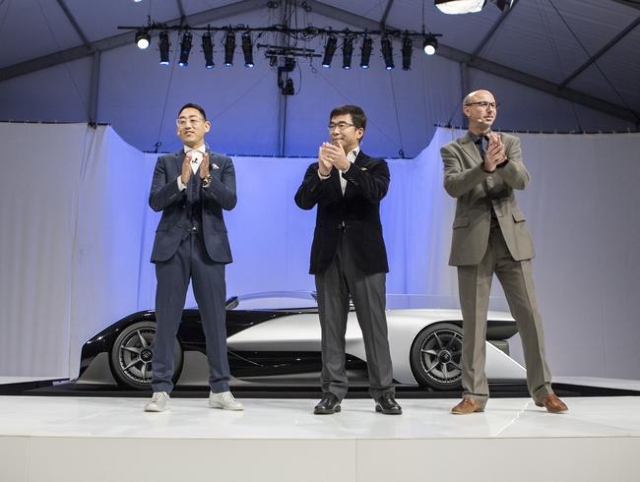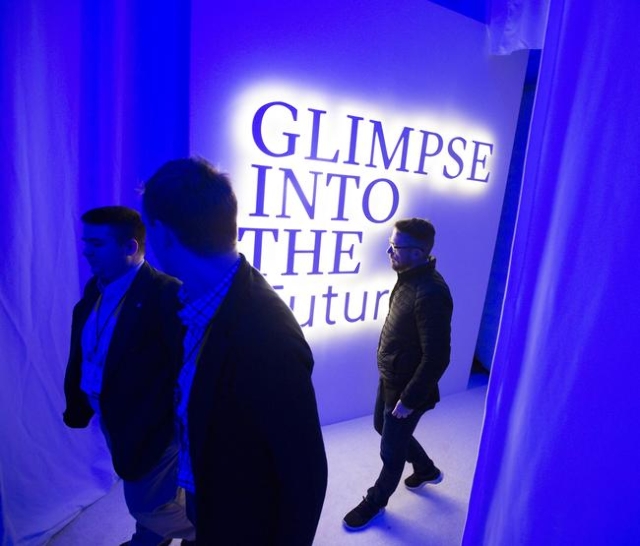 Finally, a look at the Future.
A version of the high-performance electric car that will be manufactured in North Las Vegas next year was unveiled Monday night during an invitation-only event in Las Vegas.
Faraday Future rolled out a version of its FFZero1, a Batmobile-like concept car, before hundreds of guests at an unveiling that precedes CES, an international consumer electronics show that opens Wednesday at several Las Vegas convention venues. The company will have a booth at the Las Vegas Convention Center's North Hall when the show opens.
At Monday's event, Gov. Brian Sandoval and North Las Vegas Mayor John Lee, who both were acknowledged during the program, clearly like the direction Faraday Future is heading.
"I was extremely impressed with everything I saw here tonight, " Sandoval said. "I'm so pleased that these will be made here in the state of Nevada, and I look forward to big things to come."
Lee praised Faraday Future and what means for his city's future. "We're planting our flag in the global economy," he noted.
"We have a new spin on 'What happens here, stays here.' It's 'What's built in North Las Vegas gets driven all over the world,'" Lee said.
The concept vehicle was built on Faraday's Variable Platform Architecture, a modular engineering electric vehicle system on which all future Faraday production vehicles are expected to be built.
The concept vehicle is a single-seat race-car-styled vehicle that engineers say will have more than 1,000 horsepower, accelerate from zero to 60 mph in three seconds and reach a top speed in excess of 200 mph.
The company also announced Monday that it is in a strategic partnership with Leshi Internet & Technology, known as LeTV, a Chinese technology brand headed by Yueting Jia, widely regarded as a Chinese version of Netflix.
Faraday has emphasized the connectivity the car will have, enabling motorists to communicate and be entertained as well as transported.
Monday's unveiling was the first public showing of a Faraday vehicle after several weeks of teases that included a video showing only the vehicle's shadow.
"The FFZero1 concept is an amplified version of the design and engineering philosophies informing Faraday Future's forthcoming production vehicles," Richard Kim, Faraday's head of design, said in a release issued late Monday.
"This project liberated our designers and inspired new approaches for vehicle forms, proportions and packaging that we can apply to our upcoming production models," Kim said.
The unveiling was particularly significant for Southern Nevada after last month's announcement that Faraday would build cars at a $1 billion, 3-million-square-foot manufacturing plant to be built at the Apex industrial park in North Las Vegas. The company said it would break ground on the plant "in the next few weeks" and employ 4,500 people.
Gregory Blackburn, who heads the department reviewing plans for the Faraday plant for the city of North Las Vegas, said the company already has submitted details of the plant for review and is on track to break ground by Jan. 15.
In all likelihood, an official groundbreaking would occur in February, but crews could begin work well before that.
The Nevada Legislature completed a special session in mid-December to produce a package of tax incentives to persuade Faraday to locate in the state.
The event also occurred at a time when a key Faraday executive reportedly left the company.
Bloomberg News on Monday reported that Porter Harris, the company's top battery architect, has gone to work for Lotus Research and Development. Bloomberg did not receive confirmation of the departure from Harris, who was with Faraday for 15 months, instead reporting a change in his employer on his LinkedIn social media page.
Faraday disclosed several other details about its concept car:
*The release said the FFZero1 concept "could be fully autonomous," an indication the company is exploring the potentially lucrative autonomous car market. Gov. Brian Sandoval, who attended Monday's event, plans to meet with several car manufacturers Tuesday to discuss autonomous car operations in Nevada.
*The interior of the concept car is primarily white with a carbon fiber finish. The exterior uses lightweight materials and composites on the Variable Platform Architecture. The company said the "soon-to-be signature 'UFO line' runs around the center of the vehicle and is intended to give the sense that this vehicle is not completely of this world." Aero tunnels run through the interior length of the vehicle, allowing air to flow through the car rather than around it.
*The car has four motors, one at each wheel. Unlike other electric vehicles, the Faraday Variable Platform Architecture will feature strings of batteries, which can be more easily replaced or changed than a single battery. On the platform, adding or reducing strings will enable the creation of vehicles of varying sizes with more power or greater range. The architecture also incorporates motor configurations with one to three motor strings. That will enable the company to modify vehicle characteristics, including rear-, front- or all-wheel drive systems, extended range options and various outputs, all using the same chassis structure.
Follow @RickVelotta on Twitter. Contact reporter Richard N. Velotta at rvelotta@reviewjournal.com or 702-477-3893.