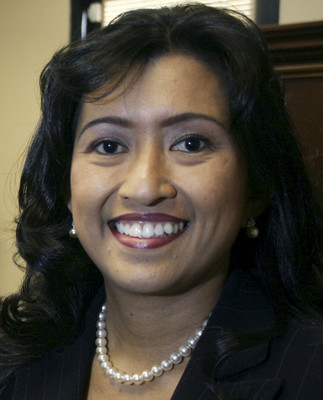 First Asian Bank, a year-old community bank, has appealed a cease-and-desist order from the state banking commissioner but expects to negotiate a resolution of the appeal, attorney Harold Gewerter said Monday.
George Burns, commissioner of the Nevada Financial Institutions Division, on May 28 issued the order, complaining that the board failed to notify him that it removed Chief Executive Officer William Chu, who has since been reinstated to that position.
The order said First Asian was operating without a CEO and noted that the Federal Deposit Insurance Corp. had identified that bank as a "problem institution."
In an unusual move, First Asian has appealed the commissioner's decision to the Nevada Board of Finance, which includes Gov. Jim Gibbons, Treasurer Kate Marshall, Comptroller Kim Wallin and two other citizens.
The board is scheduled to hear the appeal at its next meeting on Sept. 9, said Ben Kieckhefer, the governor's press secretary.
Gewerter said he expects to negotiate a settlement of the appeal in a few days, however.
Meanwhile, the bank held its annual meeting on June 25 and re-elected its nine-member board by 69 percent to 31 percent, including dissident directors such as founding Chairwoman Dee Mallas. A second slate of directors lost the election.
Although some votes were disqualified, Gewerter said those votes wouldn't have changed the outcome. Mallas didn't return a call for comment.
Some votes by proxy "could not be easily identified," according to a letter that Chairman Robert Iwamoto sent to shareholders.
The firm of Jefferson Wells served as inspector of the election.
The dissidents sought to hold a special shareholder meeting before the scheduled June 25 meeting, but Clark County District Judge Elizabeth Gonzalez on June 5 issued a temporary restraining order, preventing the special meeting.
"We're glad it's over," First Asian spokesman James Yu said.
The bank has $34 million in assets and $23 million in deposits.
Contact reporter John G. Edwards at jedwards@reviewjournal.com or 702-383-0420.