Get a bit of Las Vegas when .Vegas domain rolls out this summer
February 13, 2014 - 4:40 pm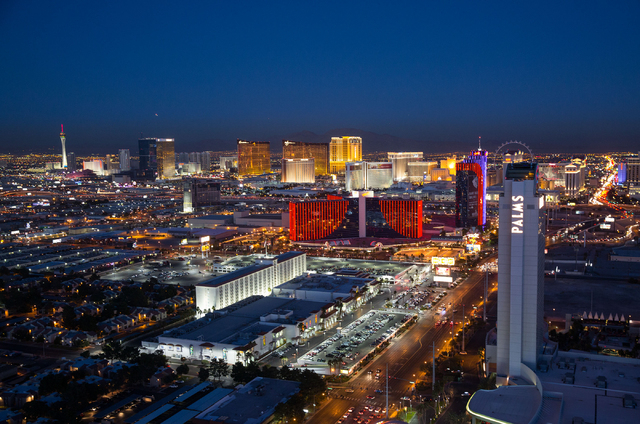 By this summer, Las Vegas will have an even larger virtual presence as .Vegas becomes a top-level domain on the Internet.
Dot Vegas, Inc. joined with the City of Las Vegas to attain the .Vegas domain.
The rollout will start with a four-month waiting period while .Vegas is incorporated into the Internet, Jim Trevino, CEO of Dot Vegas, Inc., said.
For the following 60 days, users with official trademarks can apply for their domains. Finally, the process will open up to everyone.
"We are doing everything we can to ensure that those with trademarked brands, along with local Las Vegas companies and individuals, have the first opportunity to register," Trevino said. "We particularly encourage locals to secure their .Vegas domains before the registry opens for general availability."
Trevino said one website registrar estimated that the amount of .Vegas domain names will exceed 900,000.
"This is another exciting milestone for Las Vegas," Las Vegas Mayor Carolyn Goodman said. "Las Vegas is easily one of the world's most recognized brands, and now, through this highly strategic and exclusive opportunity, our city will further expand its presence on the Internet."
According to city officials, Las Vegas will receive revenue based on how many domain names are created with the .Vegas, as well as for each year's renewals of the domain names.
Dot Vegas, Inc. will exclusively manage and operate rights to the domain.
Contact reporter Annalise Porter at aporter@reviewjournal.com.