Henderson flight school joins program to hire active military members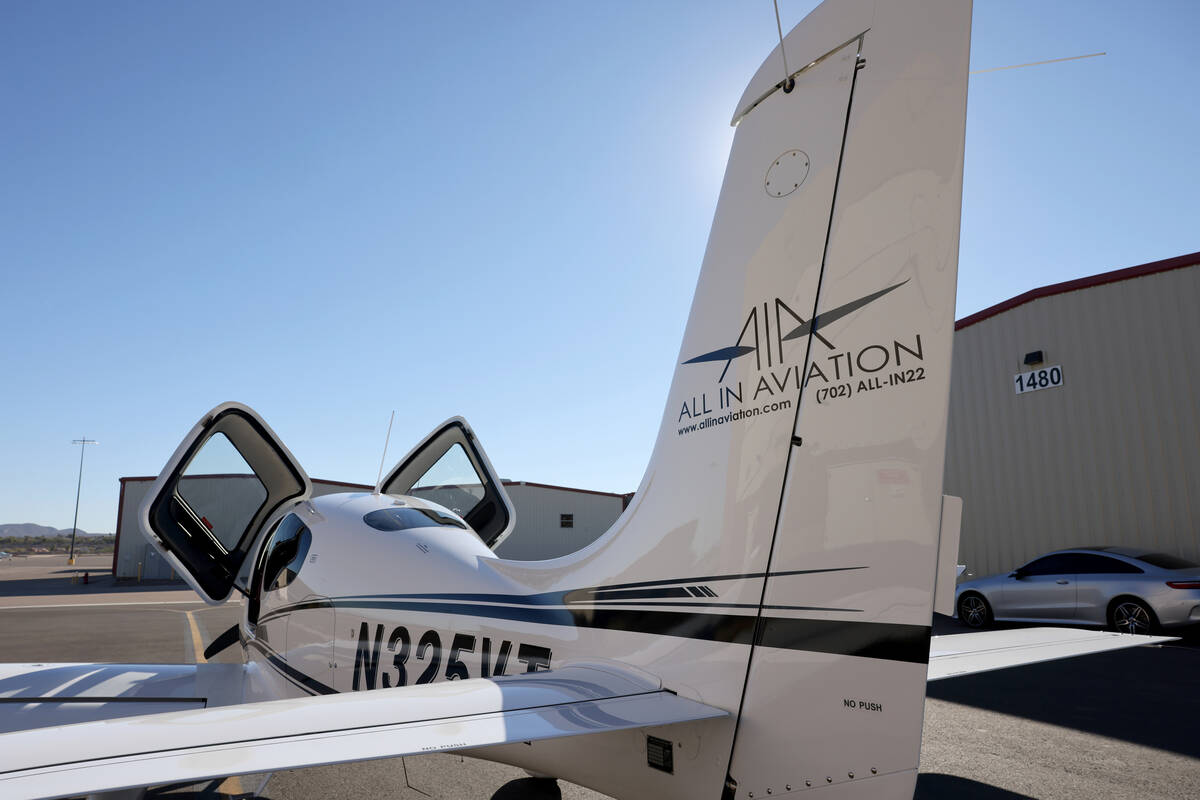 Henderson-based flight school All In Aviation has been accepted into a federal program that allows them to employ active duty military members.
The flight school is a part of the U.S. Department of Defense managed SkillBridge Program, which allows military personnel to work at certain private companies during the last six months of their service.
All In Aviation is the first flight school in Nevada to be accepted into this program, according to a news release from the company. The flight school offers training for smaller aircraft such as Cessna and Cirrus planes both in real world environments as well as through flight simulators.
The flight school hasn't yet hired any military members as a part of the program but is looking to hire them in flight instructor roles, according to an All In Aviation spokesperson. All In Aviation currently has 11 flight instructors and usually has about 100 active clients.
All In Aviation said it wanted to participate in the program to provide a path for military members winding down in their careers in the service.
"Since being inducted as an honorary commander of the U.S. Air Force at Nellis Air Force Base last year, my team and I have been hard at work finding ways to engage with the local military community," said Paul Sallach, president of All In Aviation, in a statement. "Joining SkillBridge gives us another avenue to support our troops while helping them to prepare for a successful career in civil aviation."
The Department of Defense estimates that over 200,000 members of the U.S. armed forces leave active duty every year.
Contact Sean Hemmersmeier at shemmersmeier@reviewjournal.com or on Twitter @seanhemmers34.