High temps cause changes in Las Vegas airport schedules
August 14, 2017 - 2:29 pm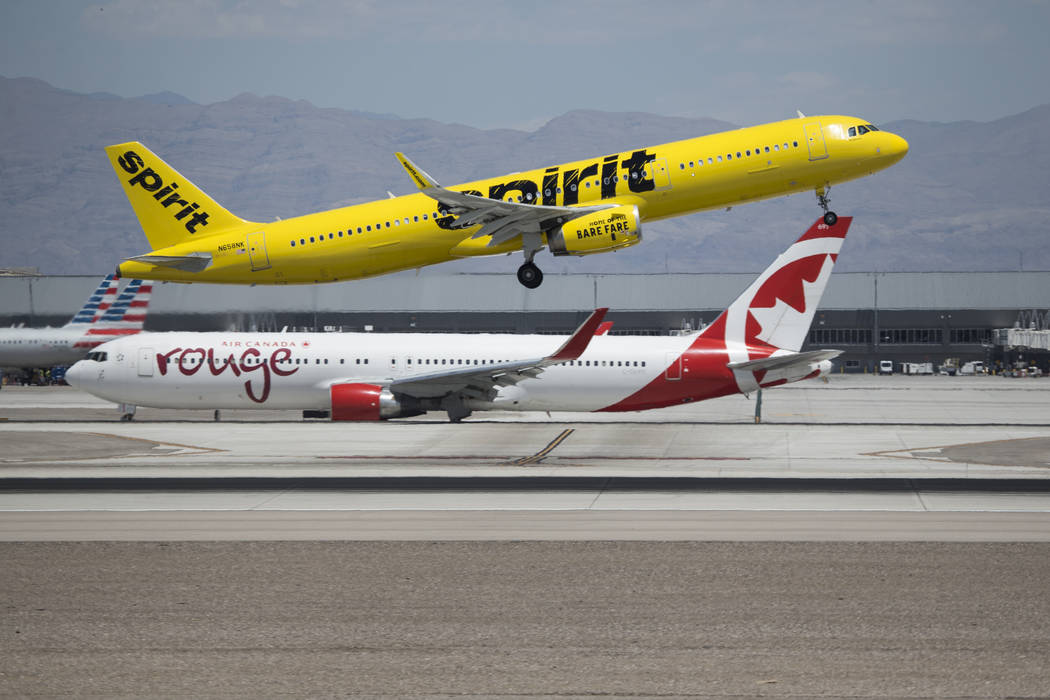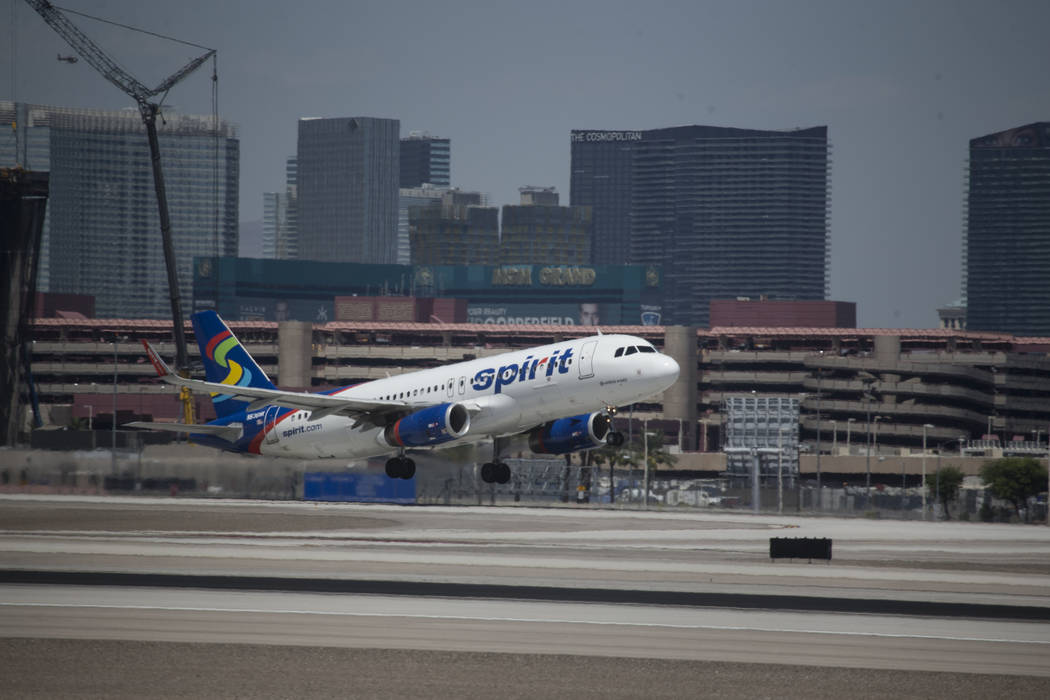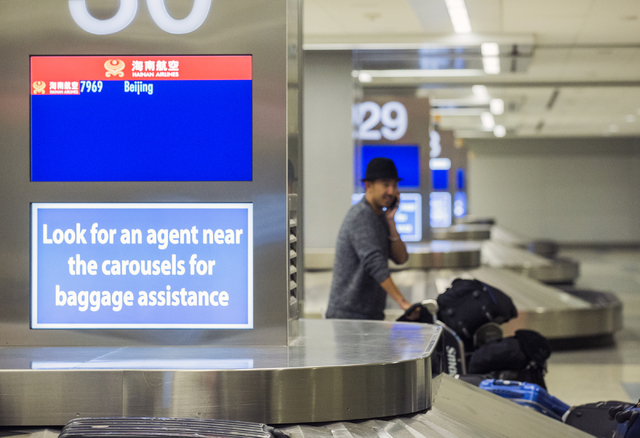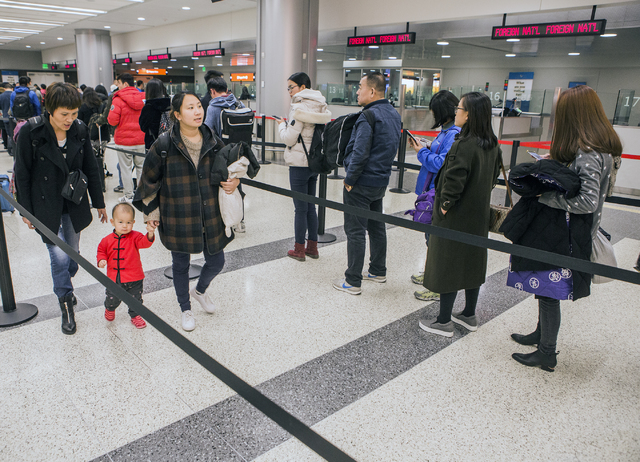 The extreme summer heat in Las Vegas prompted one airline to suspend service for the season and another to adjust its departure schedule and caused an undetermined number of delays and cancellations at McCarran International Airport.
Travelers can continue to see adjustments to their summer flight schedules well into the future because of rising temperatures caused by climate change, according to a study from Columbia University.
Global temperatures have risen 1.8 degrees Fahrenheit since the 1980s and will continue to increase up to 5.4 degrees by 2100.
The airline industry will have to make some tough economic choices as heat waves become more common worldwide, according to the recently published study in the journal Climate Change. Air becomes thinner or less dense as temperatures rise, making it difficult to take off when planes are filled with passengers, cargo and fuel.
As temperatures continue to rise, roughly 10 to 30 percent of those full planes might have to lighten their loads to take off during the hottest times of the day, according to the study by Columbia University doctoral student Ethan Coffel and climatologist Radley Horton.
Coffel did not respond to an email seeking comment.
It was unclear how many flights were canceled or delayed because of extreme heat this year at McCarran, airport spokeswoman Christine Crews said.
"The effects of heat are so wide-ranging that there is no distinct way to track the reason for a delay or cancellation," Crews said. "Every airline makes its own decision on how it responds to the effects of heat on its own operations."
Dozens of flights were canceled or rescheduled during a heat wave last month, when temperatures soared to a record-tying 117 degrees in Las Vegas.
Airline passengers and airport workers have anecdotally said that the heat-related delays generally affected midday cross-country and international flights packed with passengers departing McCarran.
Two overseas carriers have taken different paths to deal with afternoon departures from Las Vegas, where temperatures exceed 100 degrees almost daily from June through September.
Norwegian Air Shuttle chose to suspend flights in March between Las Vegas to four European cities, with plans to resume "seasonal service" in November.
The heat regularly led to hourslong delays for Norwegian Air Shuttle's flights out of Las Vegas last year, stemming from an unusually high passenger capacity of 291 seats aboard the 787 Boeing Dreamliner jet. That is far beyond the average of 200 seats used by most airlines that operate the plane.
Hainan Airlines adjusted its schedule in June so that its fleet of twin-engine Dreamliners can take off safely during the cool early-morning hours rather than run into difficulties often associated with the searing afternoon heat.
Beijing-bound flights will now depart at 1:10 a.m. from McCarran International Airport, rather than 2:10 p.m., according to executives with the Chinese budget carrier. The carrier will continue to arrive in Las Vegas at 12:10 p.m. three times a week.
At the time of the adjustment, Hainan executives said the high temperatures often meant that some cargo had to be unloaded and left behind in Las Vegas, resulting in hefty financial penalties.
Contact Art Marroquin at amarroquin@reviewjournal.com or 702-383-0336. Follow @AMarroquin_LV on Twitter.
Two ways airlines chose to beat the heat in Las Vegas
Hainan Airlines: Changed summertime schedule from afternoon departures to the early morning.
Norweigian Air Shuttle: Suspended flights in March and moved to a seasonal schedule set to resume in November.
Source: McCarran International Airport